(CNN) —
Once again, the world is transfixed by an aviation disaster, after a Cairo-bound EgyptAir flight carrying 66 people disappeared over the Mediterranean early Thursday.
Right now, there are more questions than answers to what happened to Flight 804 after it took off from Paris' Charles de Gaulle airport on Wednesday night.
Here are the top questions about the disaster that were searched for in Google – and the best answers we have at this early stage in the investigation.
The disappearance of EgyptAir Flight 804: Live updates
Is EgyptAir safe?
The flag carrier for Egypt has a checkered safety record, having been the victim of no fewer than eight hijackings, according to the Aviation Safety Network's safety database.
The most recent occurred just two months ago, when a man took an EgyptAir A320-232 hostage with a fake explosive belt, forcing the plane to divert to Cyprus.
Missing EgyptAir MS804
The man was motivated by personal, rather than political, issues. He wanted to be reunited with his ex-wife, a Cypriot.
There were no victims of that incident, but a hijacking in November 1985 resulted in 50 passengers losing their lives.
Gunmen said to have links to the Abu Nidal Organization, a Palestinian terror group, diverted the plane after takeoff from Athens. It landed in Malta, where a raid by Egyptian commandos resulted in the deaths of 50 passengers and six hijackers.
In 1999, an EgyptAir pilot flying a Los Angeles-to-Cairo route crashed the plane deliberately into the Atlantic Ocean, killing all 217 people on board.
Where is the missing EgyptAir plane?
Reports that the plane's wreckage had been found proved to be false.
An airline official told CNN earlier Thursday that wreckage was found in the Mediterranean Sea. But searchers determined it did not come from the plane.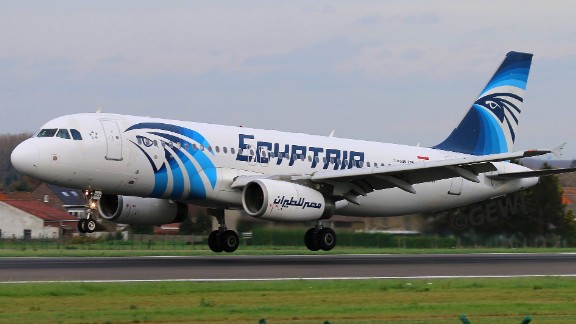 Now playing
01:09
EgyptAir Flight 804's final moments in 1 minute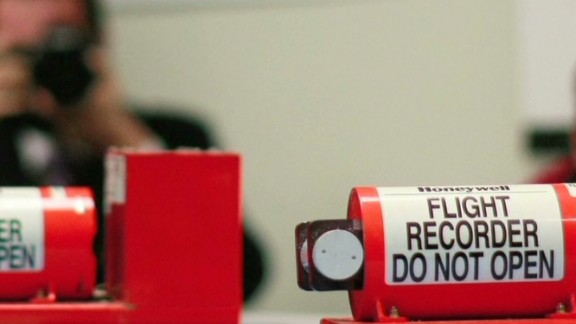 Now playing
02:09
What is a black box anyway?
Now playing
01:25
EgyptAir crash adds to Egypt's troubles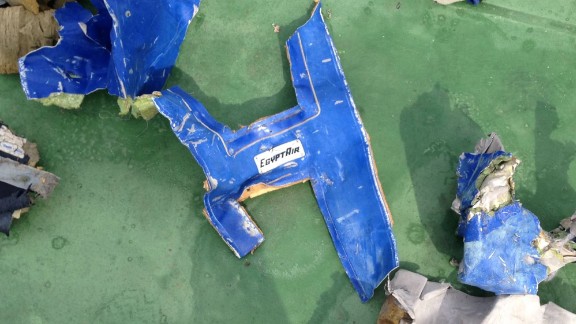 Now playing
01:23
Officials: EgyptAir Flight 804 wreckage found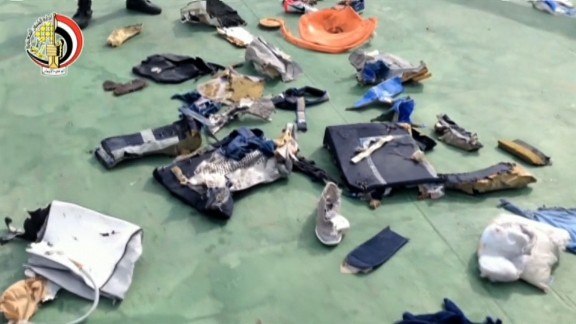 Now playing
01:19
First video of EgyptAir plane debris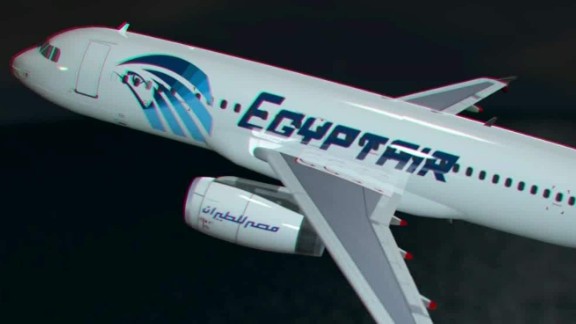 Now playing
02:10
EgyptAir Flight 804: Conflicting reports over crash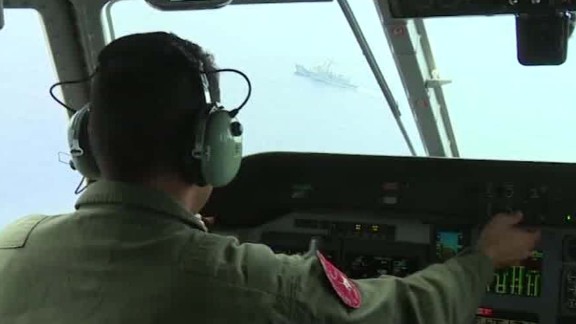 Now playing
02:31
French, Egyptian subs join in flight 804 search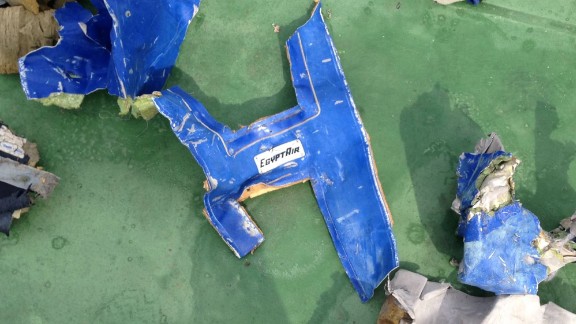 Now playing
04:30
EgyptAir VP: 'Parts of the wreckage' spotted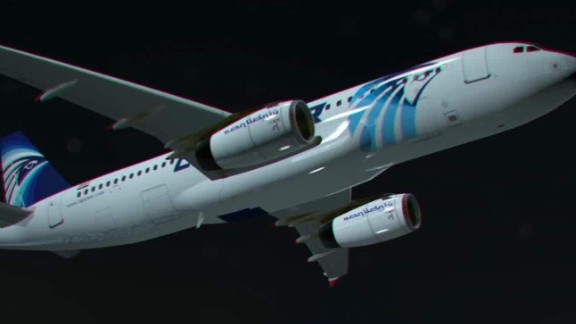 Now playing
00:53
First audio of EgyptAir pilot released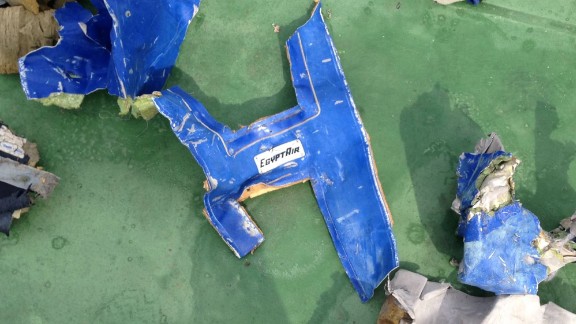 Now playing
02:20
Submarine, acoustic detectors join EgyptAir 804 search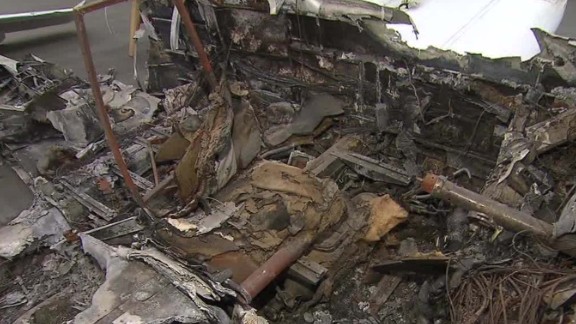 Now playing
02:50
Inside a forensic bomb lab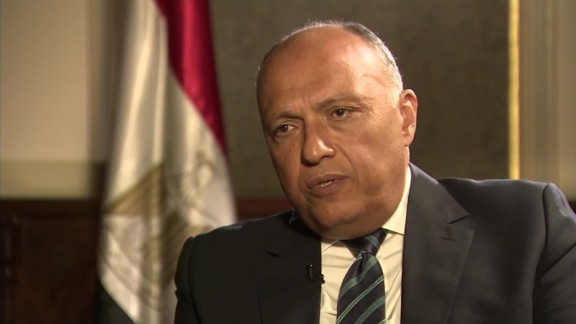 Now playing
04:30
Egypt foreign minister weighs in on EgyptAir crash
This video is no longer available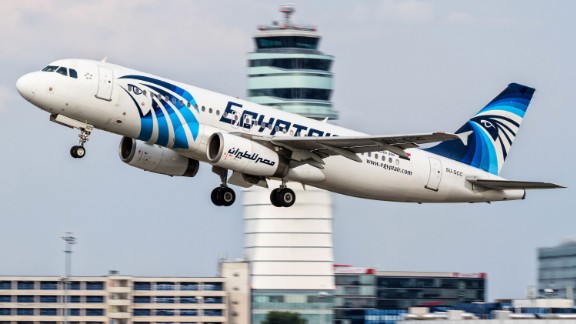 Now playing
02:42
Security concerns at France's airport raise questions
Now playing
01:46
U.S. officials believe EgyptAir brought down by bomb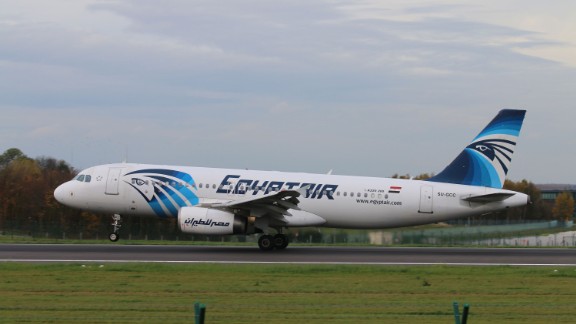 Now playing
01:50
Greek authorities: EgyptAir plane made 'sudden swerves'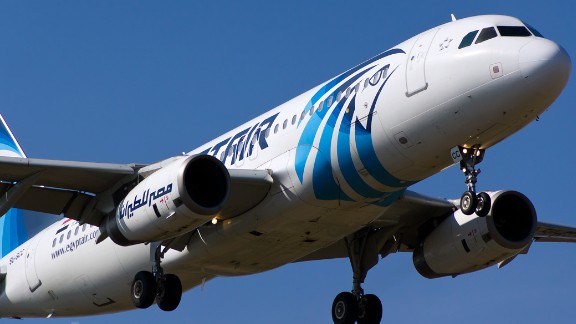 Now playing
01:17
EgyptAir Flight 804: Was there a distress signal?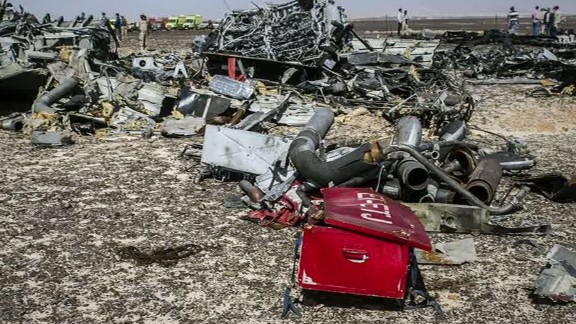 Now playing
00:54
EgyptAir: Airline with history of hijackings
The Paris-to Cairo-flight was at 37,000 feet when it lost contact overnight above the Mediterranean, shortly before the aircraft was scheduled to exit Greek airspace and enter Egyptian airspace.