Story highlights
Taiwan's first female president Tsai Ing-wen takes office Friday
She pledges to maintain stability in relations with China
NEW: China says Tsai vague on cross-strait relations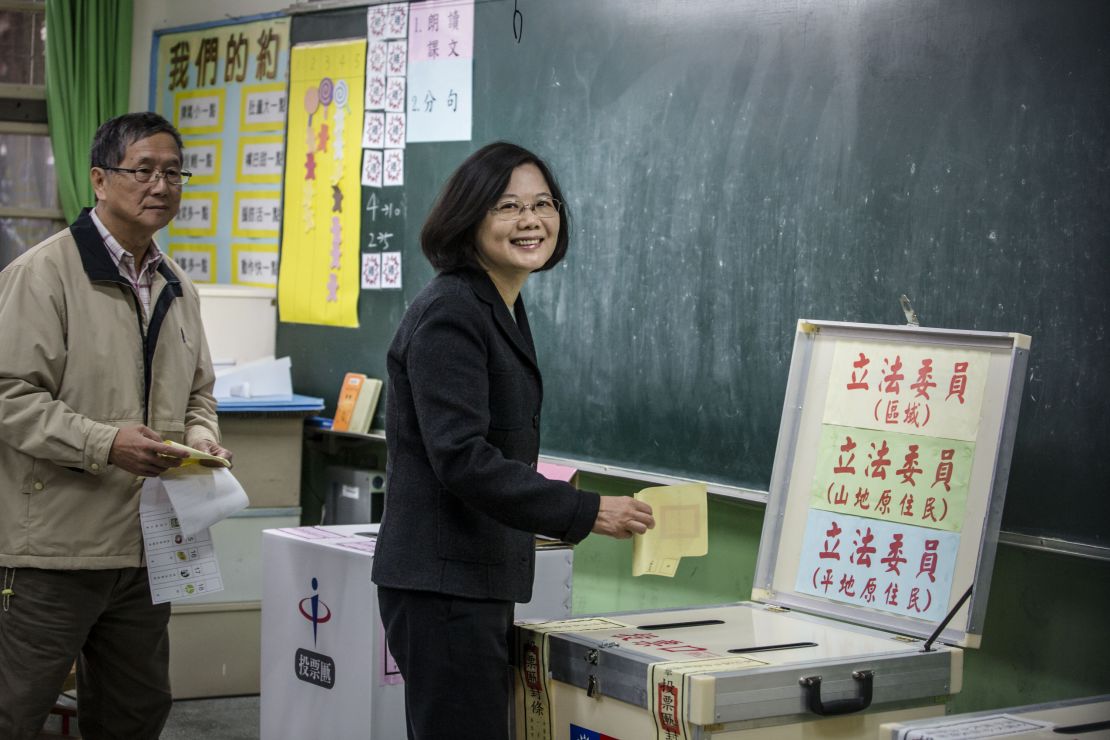 Tsai Ing-wen, Taiwan's first female president, was sworn into office Friday, facing two very different sets of expectations – from those who voted for her and a Chinese leadership that wants the island on a tight leash.
Although she was given a strong mandate in the January elections, with her Democratic Progressive Party (DPP) gaining control of the executive and legislative branches of government, a souring relationship with Beijing could undermine her ability to accomplish what she has set out to do at home.
In her inauguration speech, Tsai struck a measured tone, attempting to reassure Taiwan's people and the international community that she can handle the island's complicated relationship with China.
She said she wouldn't dismantle any of the existing channels for communication between the two and vowed that Taiwan would be a "staunch guardian of peace."
"We will work to maintain peace and stability in cross-strait relations," she said.
Her address ended with choirs singing "Ilha Formosa" a poetic song that became an anthem for pro-democracy groups in Taiwan.
'Incomplete answer'
China criticized Tsai's speech, calling it "vague" and "an incomplete answer sheet," in a statement issued by the Taiwan Affairs Office.
"She didn't come up with specific ways to ensure peaceful and stable development of the cross-strait relations," the statement said.
"She was vague on the nature of cross-strait relations that concerns people on both sides the most."
In April, Taiwan accused China of carrying out "gross violation of basic human rights" after 45 Taiwanese were deported from Kenya to mainland China.
They were then paraded on Chinese state TV confessing to crimes they had been acquitted for in Kenya.
"It seems clear that China is pressuring the Tsai administration even before it has formally come to office," says Bruce Jacobs, a Taiwan specialist at Monash University in Australia before the inauguration.
Bitter history
China and Taiwan – officially the People's Republic of China and the Republic of China – have been governed separately since 1949, following a Communist victory in China's civil war that forced the nationalists to flee to Taiwan.
Taiwan's free-wheeling democracy a sharp contrast to China's one-party state. However, a shared cultural and linguistic heritage mostly endures – with Mandarin Chinese spoken as the official language in both places.
Tsai's DPP has traditionally leaned in favor of independence for the island. That could anger Beijing, which views Taiwan as an integral part of its territory that is to be taken by force if necessary.
"Taiwan independence remains the biggest menace to peace across the Taiwan Strait," the Taiwan Affairs Office said.
Should "Taiwan independence" be attempted, there would be no peace and stability across the Taiwan Straits, it warned.
Will a new Taiwan assert itself on the world stage?
Tsai, a soft-spoken U.S. and UK-educated lawyer, is viewed as a pragmatic leader but will have her work cut out balancing the interests of China, which is the island's biggest trading partner, the United States, its key ally, and the diverse demands of the island's 23 million residents.
In particular, a younger generation fears a future under the influence of Beijing and doesn't want Taiwan to become another Chinese territory.
"I don't think cross-strait relations are going to get any better in the near future," says Lin Fei-fan, a leader of the Sunflower Movement, when students stormed and occupied Taiwan's Legislature and Cabinet building in 2014.
"However, I have always believed that the key to peaceful co-existence doesn't lie with Taiwan, but rather with the Chinese Communist Party."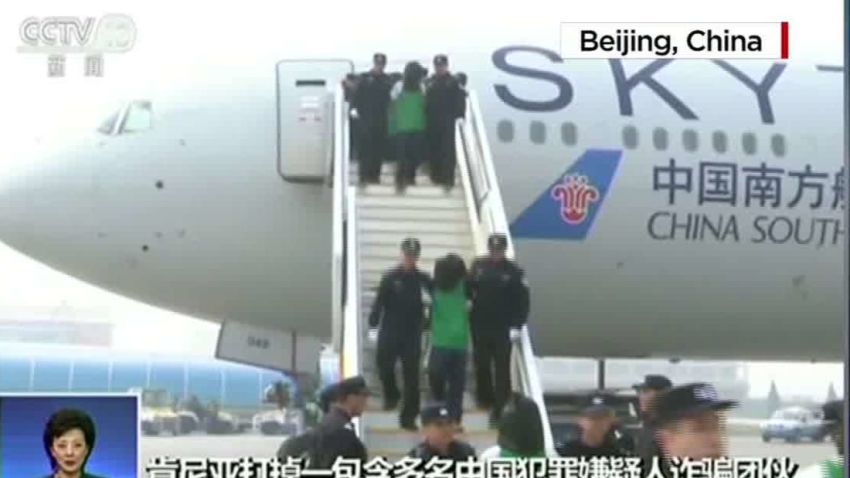 Taiwan accuses China of 'extrajudicial abduction'
Domestic challenges
At home, Tsai will have to focus on how she will revive a moribund economy – a key concern of many of her supporters.
In her inauguration speech, she outlined a policy that would focus on trade with south and southeast Asia, gradually diluting Taiwan's reliance on China's economy – especially as the giant's economic engine slows.
A challenge will be to maintain cordial relations with a vibrant—and skeptical—civil society while implementing economic policies that will inevitably create losers in some segments of society.
Is ROC flag scandal-embroiled singer coming home?
Tsai and her premier, Lin Chuan, have attracted criticism for forming an old, technocratic and male-dominated Cabinet, which has attracted heavy criticism from a society that expects change. Tsai has played it safe—too safe, many would argue.
With the strength of her mandate, Tsai could seize the opportunity to make Taiwan the first country in Asia to legalize same-sex unions, a move that, though opposed by a very vocal, and primarily Christian, minority, should finally be attainable after years of stalled efforts.
For Mr Wu, a bicycle repairman in Taipei, relations with Beijing are barely worth a mention.
"She needs to fix our economy," he insists. "It's been bad."
CNN's Shen Lu in Beijing contributed to this report