Story highlights
The opioid fentanyl killed pop superstar Prince, a medical examiner's report said
The prescription painkiller can be 100 times more potent than morphine, experts say
It can be absorbed through the skin, and an amount the size of three grains of sand can be deadly
Sacramento, California
CNN
—
America's addiction to opioid-based painkillers and heroin just got exponentially more dangerous. The most potent painkiller on the market, prescribed by doctors for cancer treatment, is being made illicitly and sold on the streets, delivering a super high and, far too often, death.
The drug, fentanyl, has been around since the 1960s. Its potency works miracles, soothing extreme pain in cancer patients who are usually prescribed patches or lozenges. But it can also kill. A medical examination concluded that Prince died of an accidental overdose of fentanyl, ending weeks of speculation on how the singer died.
An illicit version of the drug is flooding into communities across America, and casual users are finding out that their fentanyl pills and powder are delivering a powerful high that is easy to overdose on.
The Drug Enforcement Administration and the Centers for Disease Control say we have another national health crisis on our hands. These are just a handful of the people trying to stop it from taking more lives.
The mother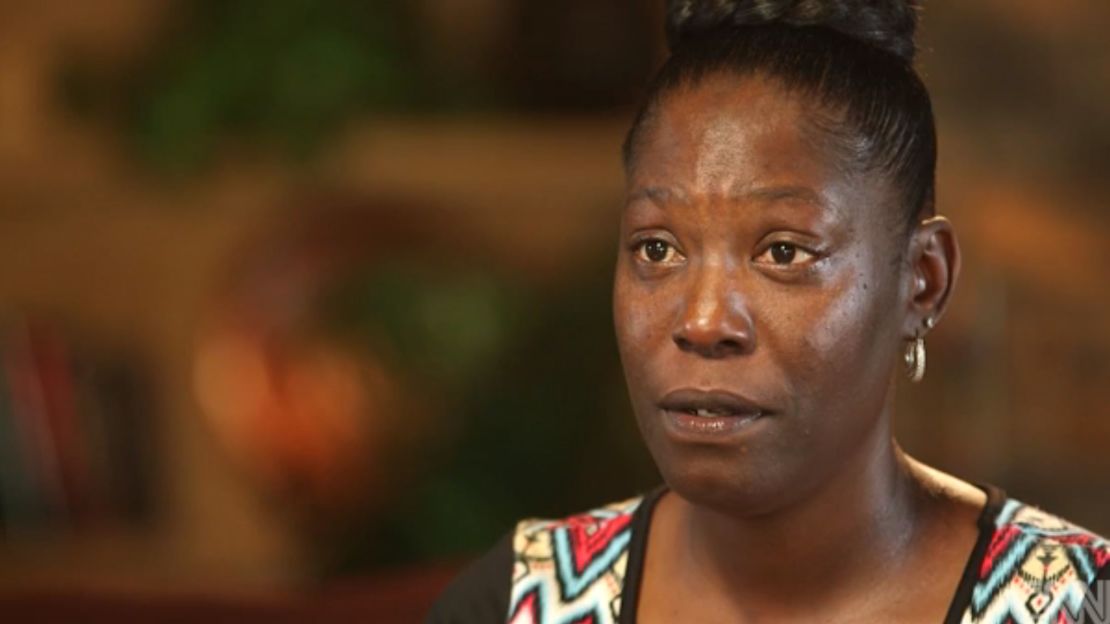 Natasha Butler stared hard at the pictures laid out in front of her.
But she averted her eyes when they lit on the one that still takes her breath away. It's the one that makes what happened real.
It's the one where the tubes, needles and respirator are all hooked up to her only son, Jerome, trying to keep him alive. They ultimately didn't.
"I'm dying inside," she said, her voice falling to a whisper and tears streaming down her face. "He was my firstborn. I had him when I was 15. We grew up together."
Help with addiction
If you're seeking treatment options for substance use or mental health disorders, help is available. You can call the Substance Abuse Mental Health Services Administration 24/7 hotline at 1-800-662-HELP (4357) or visit the website.
She had never heard of the substance that killed him. Doctors told her he died from an overdose of fentanyl, which experts say can be 100 times more potent than morphine and 50 times stronger than heroin.
"He came and told me it was an overdose. I'm like, 'An overdose of what?' It wasn't an overdose. This is murder," Butler said. "I taught my kids two things: God, and don't do drugs."
Jerome Butler had not been prescribed the highly controlled narcotic. His mother said she was told that an acquaintance had given Butler what her son thought was a pill of Norco, a less potent opioid-based painkiller, a mix of hydrocodone and acetaminophen.
The sellers knew, Butler alleges, that "the pill had the fentanyl in it, and they killed my son."
Jerome was one of 10 people who died in just 12 days from fentanyl-laced pills in a sudden spike of deaths in Sacramento County, California, in March. More than 50 people overdosed on those pills in the first three months of the year but survived. Investigators are still looking for the source.
Similar clusters of fentanyl-related overdoses and deaths are appearing across the United States.
Like the DEA, the Centers for Disease Control and prevention has issued a health advisory and is stepping in to get health providers and first responders to report fentanyl-related overdoses as well as expand access to naloxone, the drug that counteracts deadly opioid overdoses.
The latest state statistics on fentanyl-related deaths compiled by the CDC tell a sobering story.
Ohio reported 514 fentanyl-related deaths in 2014, up from 93 the year before. Maryland reported 185 fentanyl-related deaths, up from 58 in a year's time. In Florida, the number of deaths jumped to 397 in 2014, from 185. New Hampshire had 151 reported deaths due to fentanyl alone in 2015, five times the number of deaths from heroin, according to the office of the state's chief medical examiner.
No one was more stunned to see those numbers than the mother freshly grieving her son's death from the drug. She didn't know that so many other families had suffered its deadly effects long before it hit hers until she started researching it.
"What are we doing? What are we doing about it?" Butler said, exasperated and weeping. "I'm willing to do everything that I can."
And that is just what Butler intends to do. She's on a mission to warn communities about the opioid-based drugs killing people at alarming rates across America.
She is talking to community groups and has called senators, the California governor, even the White House, looking to tell her story and to build a coal