Story highlights
Transgender woman Geraldine Roman wins seat in Philippines congress
LGBT groups celebrate victory as sign of progress in Catholic-dominated country
Voters have made history in the Philippines, electing their first ever transgender politician to the House of Representatives.
Liberal Party candidate Geraldine Roman trounced her closest rival in the congressional district of Bataan, winning 62% of the unofficial vote count with 99% of precincts reporting.
Philippines' likely president Duterte vows to be 'dictator' against evil
It's a significant milestone for the LGBT community in the Catholic-dominated Philippines, where gays, lesbians and transgenders have been publicly ridiculed by some politicians and public figures.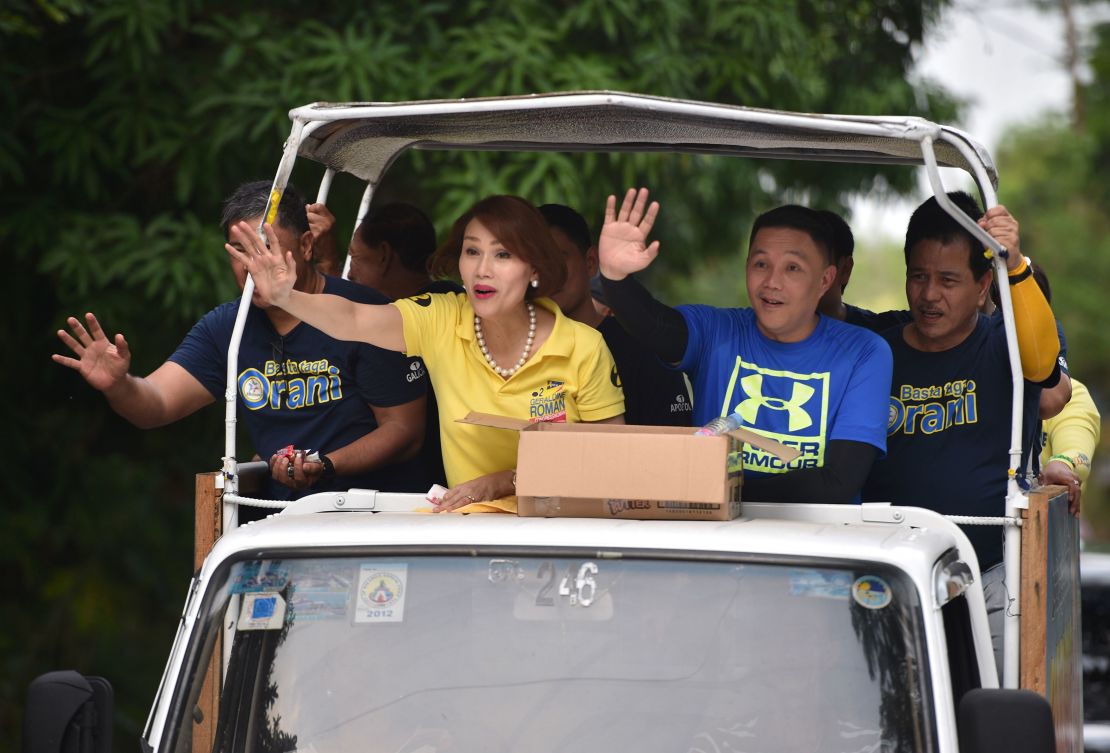 Earlier this year, eight-time world boxing champion Manny Pacquiao sparked worldwide condemnation and outrage in the Philippines for saying gay people are "worse than animals." He later apologized for the insult, which came during his own bid for a Senate seat.
Many of the same groups to publicly condemn Pacquiao are now jubilant over Roman's achievement.
Filipino LGBT political organization LADLAD was quick to congratulate her, noting the historic significance.
Another twitter user called Roman her "hero," calling her win a sign of progress for the Philippines.
Forty-nine-year-old Roman has been living as a woman for the past two decades and has a male partner.
Model: Why I came out as transgender
Not shy to defend LGBT rights, Roman nonetheless downplayed the notion that she was a novelty candidate while campaigning in her northern Philippines district. Her popularity, she insisted, had more to do her policies than her gender.
The daughter of political parents, Roman ran for the seat last held by her mother and she vowed to carry on her family's call to public service.