(CNN) —
The regional fire chief doesn't remember what some of the structures in some parts of Fort McMurray used to be. They are unrecognizable to his eye now. Any landmarks to help guide him are gone; small pieces of structures and charred vehicles are all that remain in some areas.
The images from the town, where nearly 90,000 were forced to flee as the wildfire fueled itself on pine trees and exploded into the air, are the first view for some residents of what was left behind.
Regional Fire Chief Darby Allen gave journalists a tour of the town to show how quickly the fire took over, and also how firefighters fought to save as much as possible for its residents.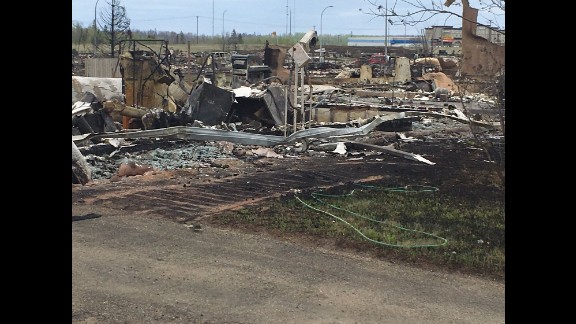 Dan Simon/CNN
In some parts of town, the destruction is absolute. Street after street completely leveled. Trees that used to line the streets are singed. The neighborhoods of Beacon Hill and Abasand in many parts are unrecognizable, with mangled metal and structures reduced to rubble.
Allen knows some of the images may be gutting for residents awaiting word of what they will return home to.
"You might be seeing images of the area you live and indeed you may be seeing images of where your home was. I just want everyone to know that there were hundreds of people … that gave their all," he says. "I do truly believe we couldn't have done anymore. This was a horrible fire, whatever we tried to do it went another way. …We did our very best."
Allen wanted to make clear that while utter devastation was being reported, not all was lost. The fire, he says, tore through town, there are "structures that are completely gone and structures that are perfectly intact."
Alberta Premier Rachel Notley says while the images are heartbreaking, some statistics should provide a bit of comfort to residents: All schools were saved and only 10% of the structures in town were decimated.
"I'm told we lost about 2,400 structures," Notley told reporters. "We've saved over 25,000."
Allen says firefighters worked to stop the fire from ravaging downtown, and many buildings, including homes, businesses, schools and the hospital were saved.
"We want to let our citizens know that home is still here and soon as we can get you back we will," he says.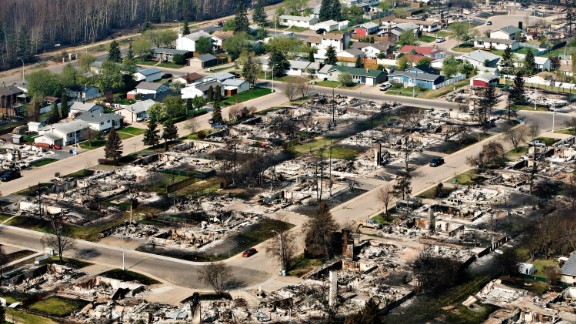 Photos: Wildfire forces Canadian city to evacuate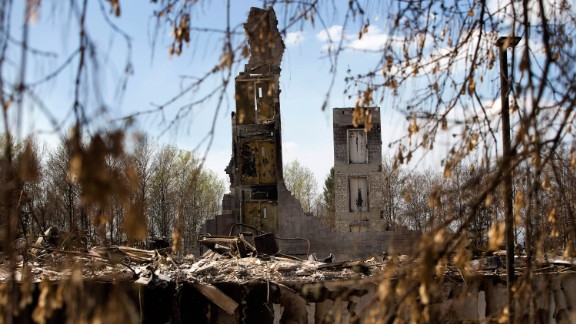 Photos: Wildfire forces Canadian city to evacuate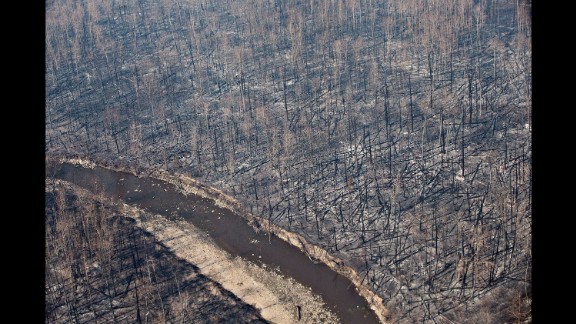 Photos: Wildfire forces Canadian city to evacuate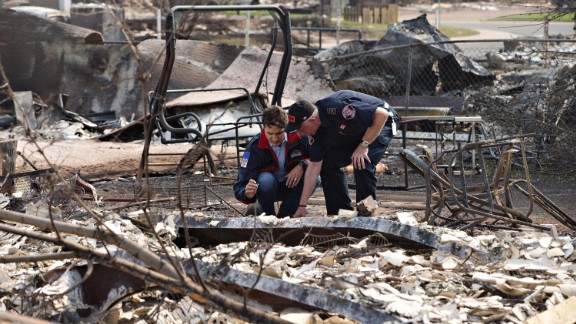 Photos: Wildfire forces Canadian city to evacuate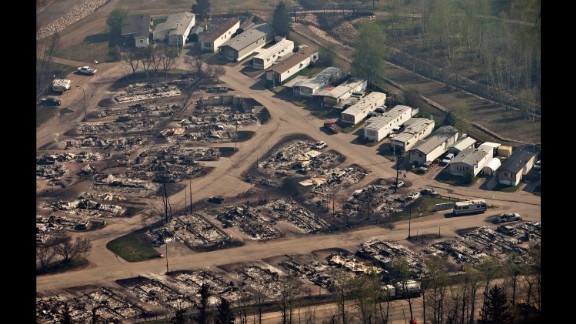 Photos: Wildfire forces Canadian city to evacuate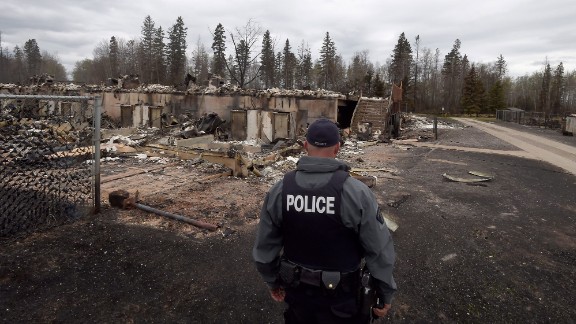 Photos: Wildfire forces Canadian city to evacuate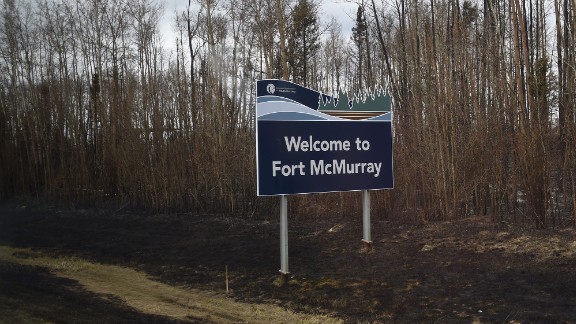 Photos: Wildfire forces Canadian city to evacuate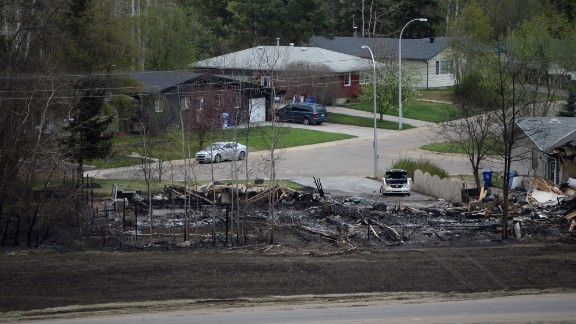 Photos: Wildfire forces Canadian city to evacuate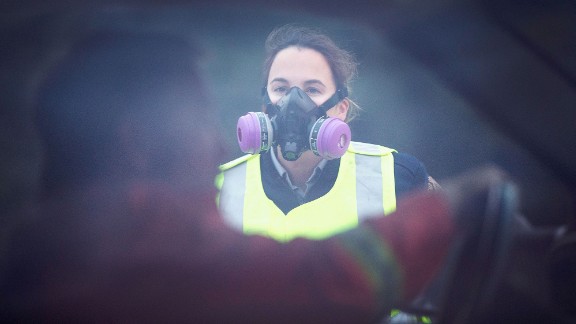 Photos: Wildfire forces Canadian city to evacuate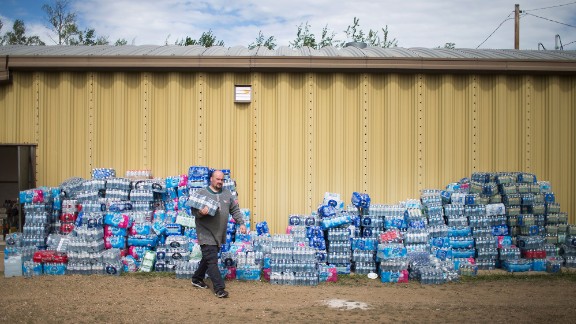 Photos: Wildfire forces Canadian city to evacuate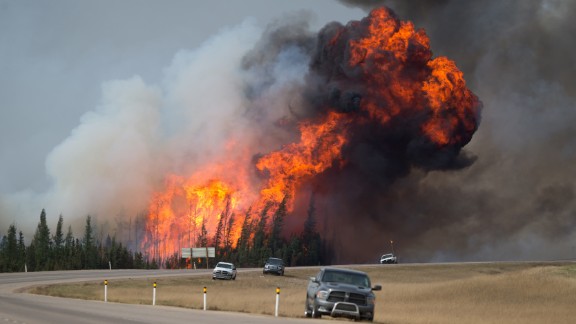 Photos: Wildfire forces Canadian city to evacuate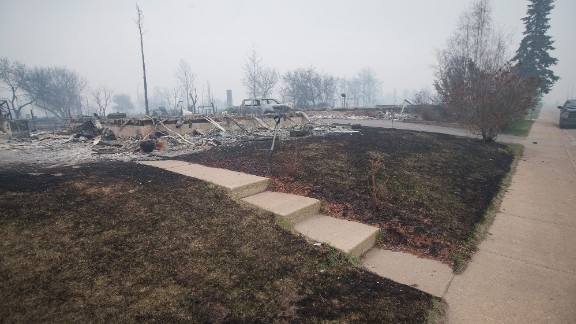 Photos: Wildfire forces Canadian city to evacuate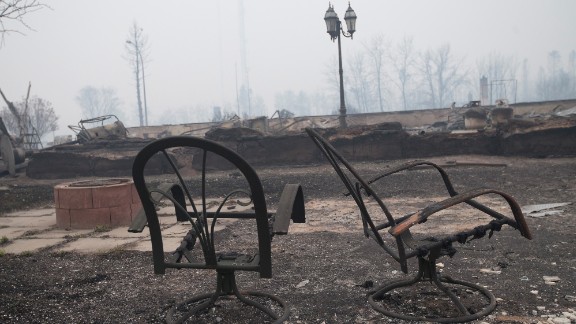 Photos: Wildfire forces Canadian city to evacuate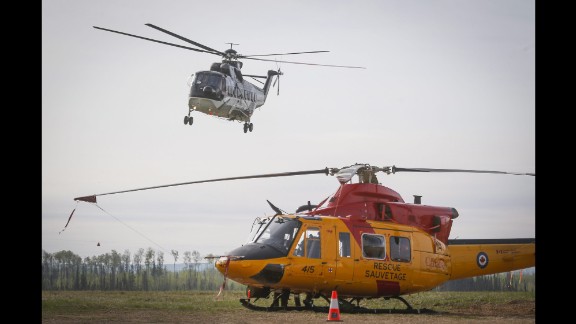 Photos: Wildfire forces Canadian city to evacuate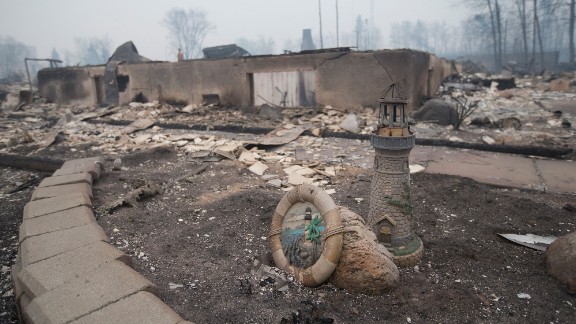 Photos: Wildfire forces Canadian city to evacuate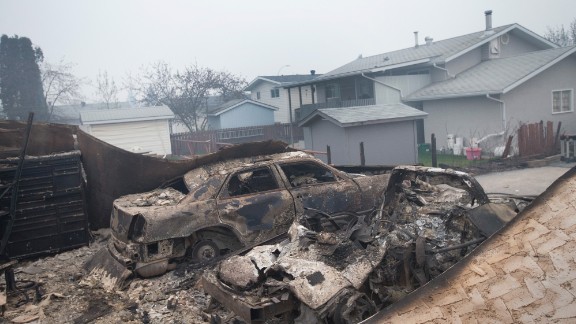 Photos: Wildfire forces Canadian city to evacuate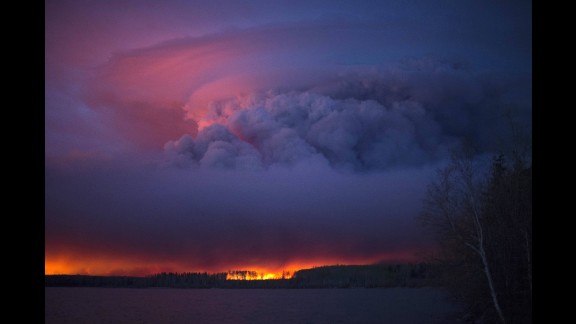 Photos: Wildfire forces Canadian city to evacuate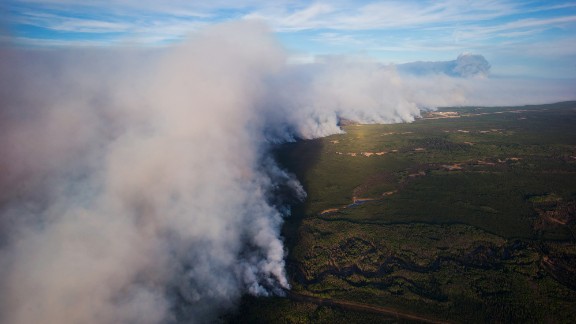 Photos: Wildfire forces Canadian city to evacuate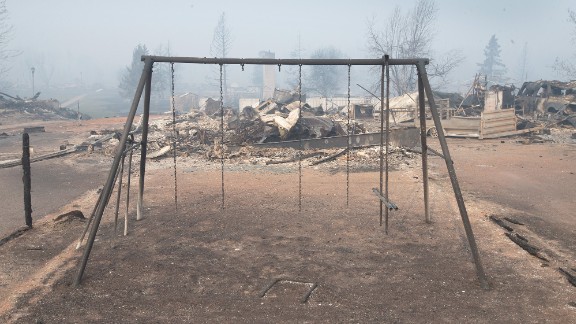 Photos: Wildfire forces Canadian city to evacuate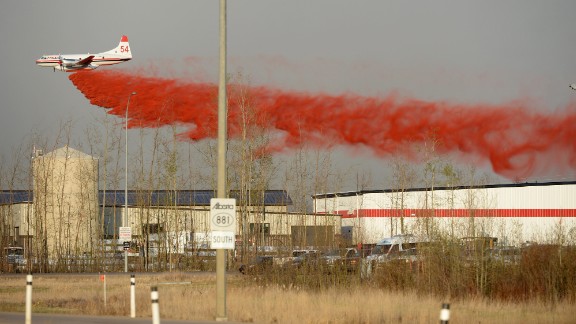 Photos: Wildfire forces Canadian city to evacuate