(CNN) —
The massive wildfire that forced almost 90,000 people to evacuate in Alberta is growing and approaching the neighboring province of Saskatchewan, Canadian officials said Saturday.
Dry and extremely windy conditions are fueling the blaze, which has already scorched more than 1,560 square kilometers (602 square miles) and ravaged the city of Fort McMurray, Public Safety Minister Ralph Goodale said Saturday.
"The situation remains unpredictable and dangerous," he told reporters.
Alberta is "tinder dry," he said, adding there was a possibility of a drop in temperature and a slight chance of rain early next week.
A downpour is needed to tame the fire that is the size of Hong Kong and almost 25% bigger than New York City. It has displaced about 88,000 people, wiped out at least 1,600 structures and sent plumes of smoke as far away as Iowa. The fire may double in size, Goodale said.
The blaze is moving in a northeast direction and could reach the border with Saskatchewan by the end of Saturday, Alberta Premier Rachel Notley said in a news conference.
The response has been massive. Notley said more than 500 firefighters are battling the blaze around Fort McMurray, with the help of 15 helicopters and 14 air tankers. More than 1,400 firefighters and 133 helicopters are fighting blazes across the province.
Notley said the Suncor and Syncrude oil companies to the north of Fort McMurray are evacuating personnel. Officials stressed that the company properties don't appear to be in danger from the fire.
The premier said the human suffering is heartbreaking.
"I met families who had picked up and evacuated on a few hours' notice, who are understandably worried and anxious about what is going to happen next, about their children's schooling, about their belongings," she said.
One bit of good news: No fatalities directly related to the fire have been reported.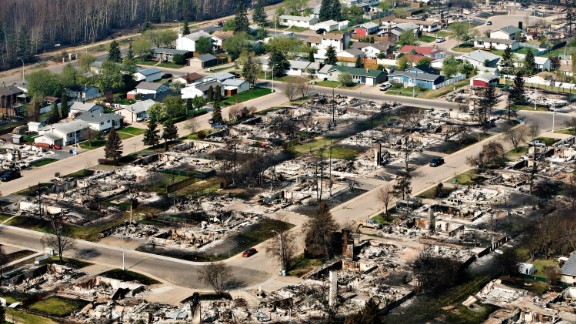 Photos: Wildfire forces Canadian city to evacuate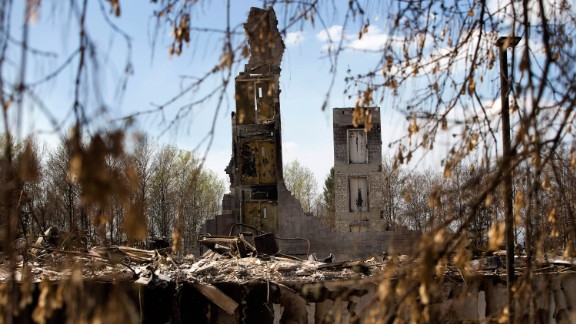 Photos: Wildfire forces Canadian city to evacuate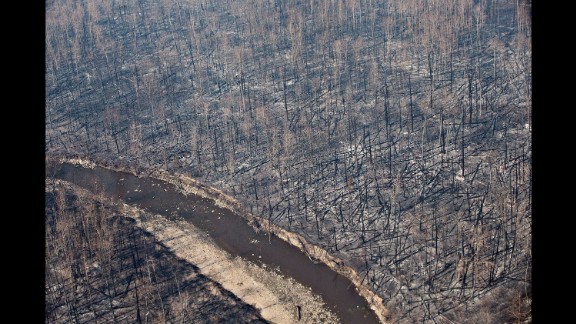 Photos: Wildfire forces Canadian city to evacuate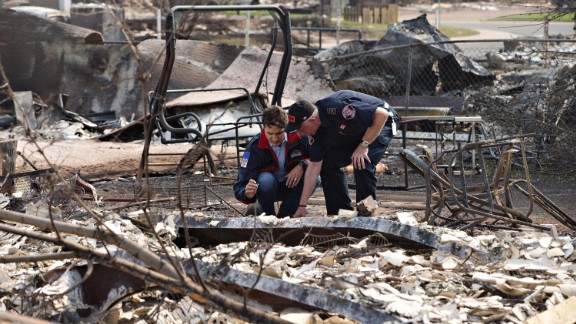 Photos: Wildfire forces Canadian city to evacuate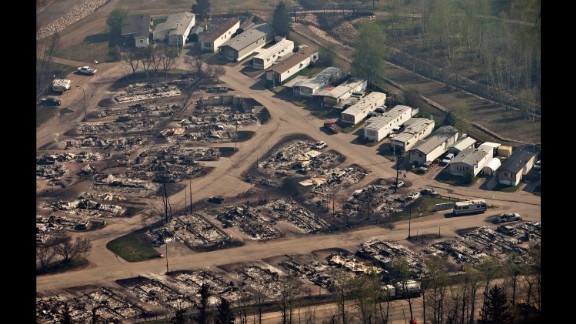 Photos: Wildfire forces Canadian city to evacuate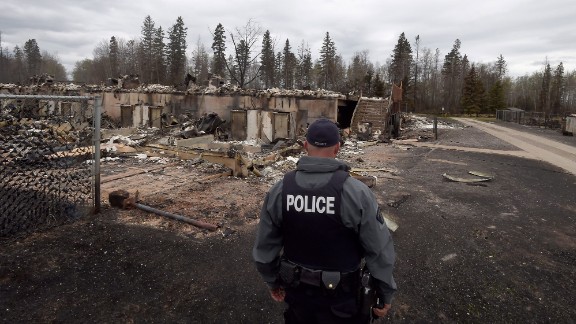 Photos: Wildfire forces Canadian city to evacuate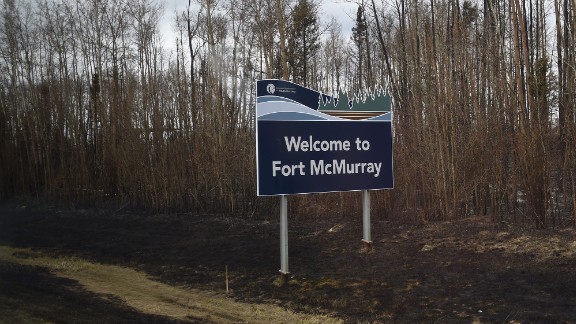 Photos: Wildfire forces Canadian city to evacuate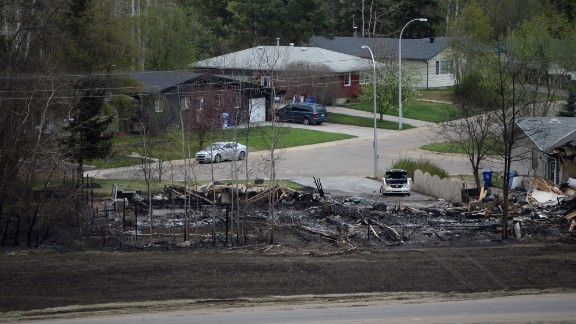 Photos: Wildfire forces Canadian city to evacuate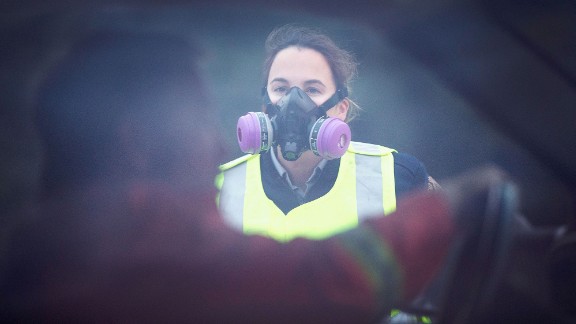 Photos: Wildfire forces Canadian city to evacuate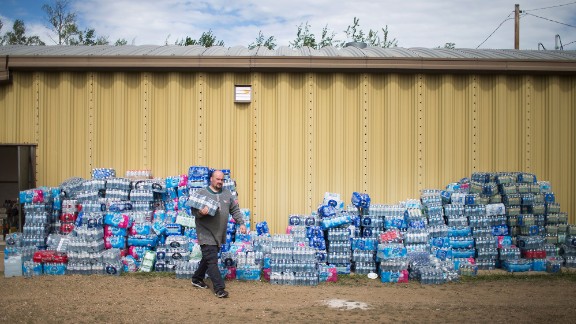 Photos: Wildfire forces Canadian city to evacuate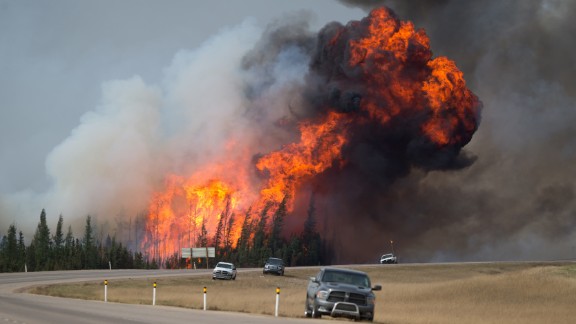 Photos: Wildfire forces Canadian city to evacuate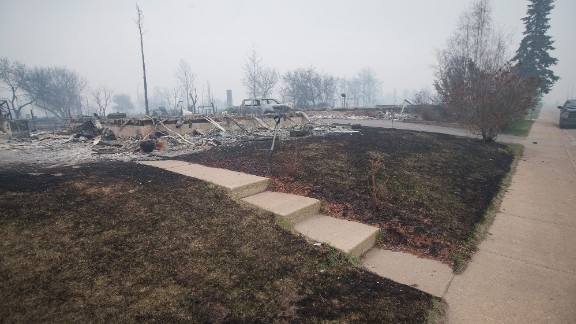 Photos: Wildfire forces Canadian city to evacuate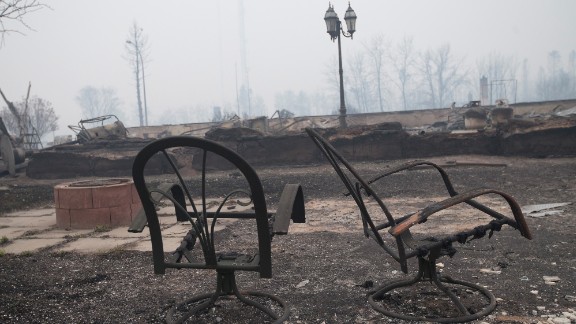 Photos: Wildfire forces Canadian city to evacuate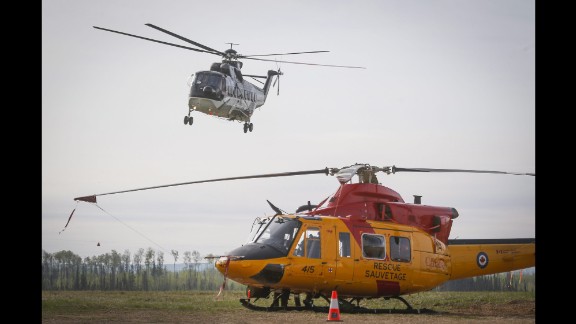 Photos: Wildfire forces Canadian city to evacuate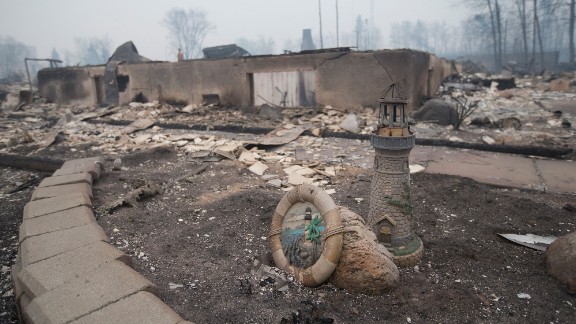 Photos: Wildfire forces Canadian city to evacuate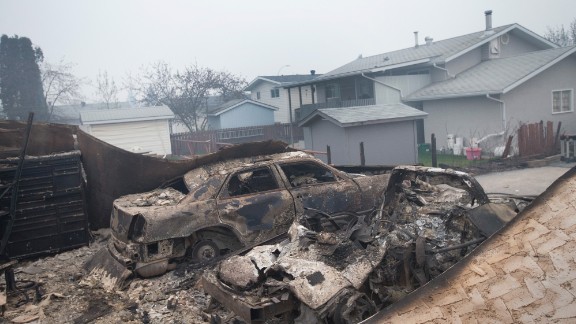 Photos: Wildfire forces Canadian city to evacuate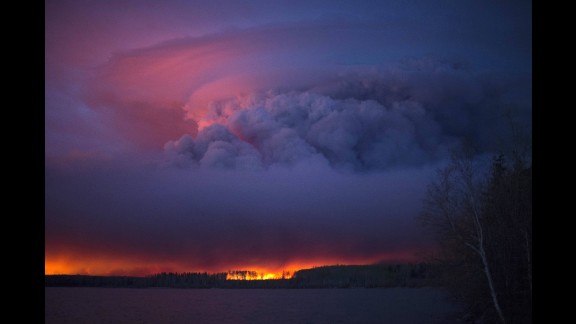 Photos: Wildfire forces Canadian city to evacuate