Story highlights
Many Democrats are arguing that Kaine could help balance out a ticket with Hillary Clinton
"I'm not on any list that I know of," Kaine told CNN last week
(CNN) —
Virginia Sen. Tim Kaine is emerging as an early favorite to be Hillary Clinton's running mate among major Democratic donors, operatives and congressional Democrats, who argue the Spanish-speaking former governor could be a steady hand in a difficult election environment.
As the party establishment begins to shift its attention to a likely general election matchup against Donald Trump, many Democrats are now arguing that Kaine could help balance out the ticket by helping Clinton with independents in swing states and even expand the political map in the fall with his moderate profile, executive experience and foreign policy background.
Road to 270: The electoral college map
And as a politician from a southern state who has endured tough elections, proponents believe he can handle the grind of a high-profile presidential campaign.
"I would be 100% enthusiastic about Tim Kaine being our vice presidential candidate," said Peter Buttenwieser, a major Democratic donor and Clinton backer. "Nobody could be better."
Sources: John Kasich to drop out
How seriously Clinton is considering Kaine is far from certain. But Kaine has been atop Democratic running mate lists before, including in 2008 when Barack Obama's team was vetting the Virginia Democrat for the post before ultimately choosing Joe Biden. Senate Democratic leaders have not taken a position on Kaine as a running mate but would be supportive of his selection, sources said.
PHOTO: Getty Images
In a brief interview last week in the Capitol, Kaine was coy when asked about his interest in the job.
"I'm not on any list that I know of," he told CNN.
Yet two Clinton confidants, who asked not to be named, said Kaine's name has been mentioned frequently as a possible running mate, but said it was too early to know how serious it was.
Kaine, of course, has his drawbacks, too. He voted for fast-track trade authority last year – something bound to anger the populist, progressive wing of the party led by Sen. Bernie Sanders. He has a more nuanced position on abortion than many liberals. And as a white male, he hardly would be a historic pick the way other prospective vice presidential candidates are.
At the starting gate: Clinton leads Trump by double-digits
Moreover, as Clinton has struggled to excite the Democratic base, it's far from clear that Kaine – a mild-mannered and affable 58-year-old – would be able to do just that.
Yet as a former chief executive of a swing state, along with his expertise serving on both the Foreign Relations and Armed Services panels, many believe his experience could make him the ideal running mate.
"It's hard to construct a short list for vice president that he's not on," said Steve Elmendorf, a Democratic lobbyist and Clinton backer.
"He has a business sense and international experience (and) speaks Spanish, which are both pluses," said Glen Fukushima, a Democratic donor who gave $100,000 to Clinton's super PAC last year. "He also has experience as a governor, which could complement Hillary's background."
Bernie Sanders: 'We will continue to fight uphill'
Other Democrats on Clinton's presumed list of potential picks would be far more historic than Kaine, including women such as Sens. Elizabeth Warren of Massachusetts and Amy Klobuchar of Minnesota, African-American pols like Sen. Cory Booker and former Massachusetts Gov. Deval Patrick, and two Latinos: Labor Secretary Tom Perez and Julian Castro, secretary of housing and urban development.
Hillary Clinton apologizes for coal comments in West Virginia
Two other senators are viewed as potential running mates, including Kaine's Virginia colleague, Mark Warner, and the progressive populist Sherrod Brown of Ohio. Brown told CNN last month that "I don't really want" to be vice president.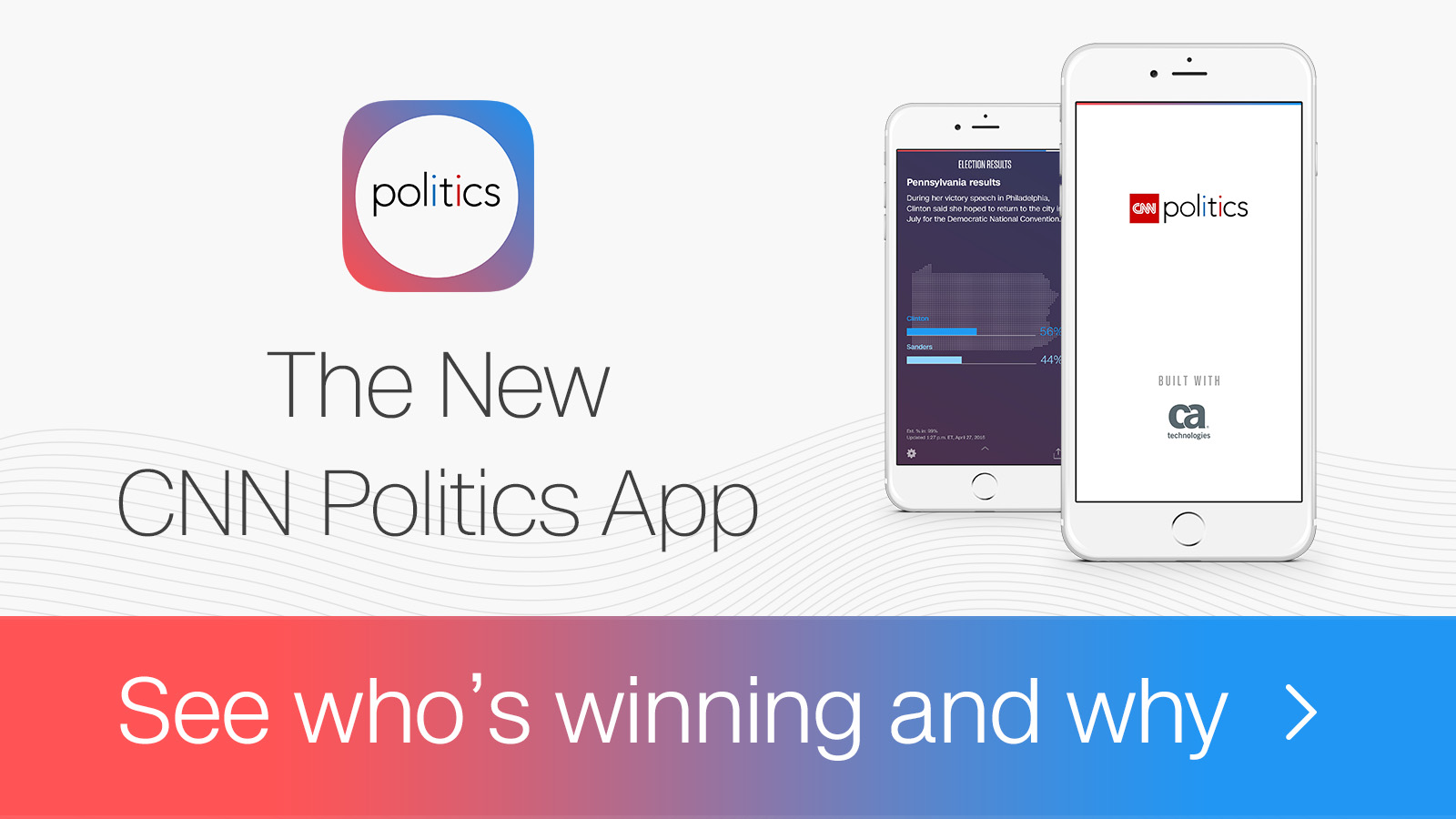 What could help Kaine's case is that his state has a Democratic governor, Terry McAuliffe, ensuring that the balance of power in the Senate wouldn't be affected if he became VP since the governor could name an interim replacement. Moreover, as a former head of the Democratic National Committee, Kaine has amassed a network of donors important for a national campaign.
Top McCain aide says he'd back Clinton over Trump
Some of Kaine's allies are pushing his name, including in Virginia.
Rep. Gerry Connolly, who represents a suburban Northern Virginia district outside Washington, told CNN that he is hearing from both voters and party activists about speculation on Kaine as a possible running mate. But he also said the same people are speaking highly of Warner, whom he also praised as a logical choice for Clinton.
"Kaine has a lot going for him – he's Catholic, from a swing state, successful governor, speaks fluent Spanish, has political chops, was the head of the DNC," Connolly said. "He provides a lot of talent to the ticket and could step in and could certainly be an heir apparent."
A Roman Catholic who taught at a Honduran mission during his law school years, Kaine is personally opposed to abortion but he is supportive of women's right to choose and opposes weakening laws permitting abortion.
But Kaine's allies say he would be able to excite the base by tapping into concerns of income inequality, an issue of prime importance to the base.
"Low-income people, minorities, elderly, people that usually get the short of end of the stick would consider Tim Kaine a friend," said Rep. Bobby Scott, a Democrat who represents Richmond and has known Kaine since he started his political career.