Story highlights
Mike Downey: Legendary coaches like Knight ready to crown Trump "coach-in-chief"
Sports luminaries are weighing in on both sides of the aisle, he says
Editor's Note: Mike Downey is a former columnist for the Los Angeles Times and Chicago Tribune and a frequent contributor to CNN. The opinions expressed in this commentary are his.
(CNN) —
I "X" you. Then I "O" you. In the context of a text message or an email, it means I give you a kiss and a hug.
A basketball or football coach might use an X and an O in a different way: to diagram a play, using "X" and "O" to denote teammate and foe. No tokens of affection are involved.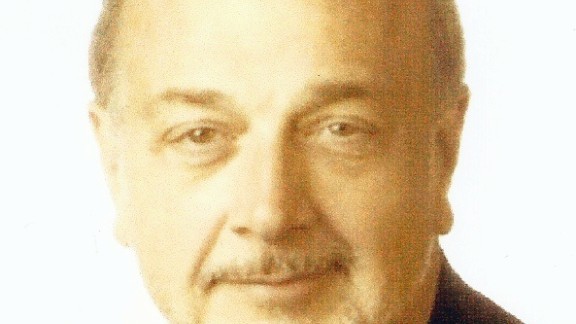 In recent days, however, some of America's most well-known coaches — former coaches, to be more precise — have been X'ing and O'ing brotherly love to Donald J. Trump, presidential candidate. Such sporting luminaries as Bob Knight, Lou Holtz and Richard "Digger" Phelps, each of whom boasts personal links to collegiate athletic success in Indiana, expressed collegial affection for the Republican front-runner before Tuesday's primary election vote in that state.
Some voters out there won't take opposition or support from public figures of sport seriously. You can already hear the rejoinders: "stick to basketball," "stick to football," "go back to what you know." But if you've seen the movie "Hoosiers" (or "Rudy," or even "Chariots of Fire"), you know that triumph on the court can sway the hearts and minds of the fans off the court. About almost anything. Some voters will listen to Coach when he puts his arm around Trump.
So what is it about Trump that makes coaches, commanders of young men, see him as worthy of being Washington's coach-in-chief? Because there's no doubt that's how these sporting heroes view the candidate: as reflections of themselves. "Coaches know how to get things done," explained Phelps, basketball coach at the University of Notre Dame from 1971-91, speaking in South Bend at a Trump pep rally. "Donald Trump is one of the great coaches of this country." Similar praise was forthcoming from Purdue's longtime basketball coach, Gene Keady.
These endorsements carry weight in Tuesday's primary as well as in the general election, as basketball coaches are particularly adored in the hoop-happy Hoosier State, (for some) none more so than Knight, who was Indiana University's basketball coach for 29 years before his abrupt dismissal in 2000.
He compared Trump favorably to Harry S. Truman, alluding to that wartime president's "having the guts" to drop atomic bombs on Japan as if they had been excellent demonstrations of how to shoot from long range.
Trump, in turn, described Knight's support as "the greatest endorsement in the history of Indiana."
There is one dissenter from Trump's hoop dreams: Kareem Abdul-Jabbar, one of the greatest players in the history of American basketball, who definitely has no X or O to give the Donald. In a December article, Abdul-Jabbar wrote that, "Trump is ISIS' greatest triumph: the perfect Manchurian Candidate, who, instead of offering specific and realistic policies, preys on the fears of the public, doing ISIS' job for them."
But ISIS comparisons aside, why does Trump appeal so much to men of this profession? Because it isn't just basketball coaches with ties to Indiana who are treating Trump like America's future coach. Rex Ryan, coach of the NFL's Buffalo Bills, campaigned in New York by the candidate's side, praising Trump's "courage" in speaking exactly what he thinks. Mike Ditka, legendary coach of the Chicago Bears, publicly bashed Barack Obama as "the worst president we've ever had," and then, while not actively stumping for Trump, did go so far as to say, "If I were to vote tomorrow, I'd probably vote for Trump."
Trump's appeal to coaches also seems to obliterate their previous politics. Holtz, the erstwhile Notre Dame football coach, endorsed Trump before the Indiana primary. Shortly thereafter, more than one person pointed out that Holtz donated money to Clinton's presidential campaign in 2008 — the implication being, of course, that either Holtz has changed teams or he plays for both.
So what about coaches on the other side of the aisle? I tried to come up with a comparable list of Clinton's supporters from the coaching community, but except for a somewhat bizarre compliment by University of Alabama football coach Nick Saban that I will leave it up to you, the American voting public, to decipher for yourself, I have not had much luck.
While coaches seem to be lining up for Trump, Clinton does have other supporters in her corner from the wide world of sports. Many of them are former star athletes or franchise owners. Public records show that American idols of yesteryear like Hank Aaron, Magic Johnson and Billie Jean King have made campaign donations to her. So have the owner of the NFL's Philadelphia Eagles and the president of baseball's Boston Red Sox.
There's less publicly available information about Trump's potential supporters from the world of sport, but he does, undoubtedly, have young professional athletes as well as old ex-coaches who are for him. Maybe because they, too, have conservative beliefs. Maybe because they, too, have a lot of money and would like less of it taxed. Or maybe they simply see him as what every athlete sets out to be, a winner.
Maybe the answer is just that simple: Trump is obsessed with winning no matter what, and this could be what coaches like about him. He thinks the way they have to in order to be professionally successful. Trump himself implied as much about Tom Brady. The quarterback of the New England Patriots has been trying to clarify his relationship with the candidate ever since a Trump cap was spotted last September in his locker. After a triumph in March in the Massachusetts primary, Trump thanked Brady for being an "enormous help," implying that the popular Patriot had helped sway that state's voters, whether meaning to or not.
"He's a winner and he likes winners," as Trump put it.
Let the games begin.
Join us on Facebook.com/CNNOpinion.
Read CNNOpinion's Flipboard magazine.
Mike Downey is a former columnist for the Los Angeles Times and Chicago Tribune and a frequent contributor to CNN. The opinions expressed in this commentary are his.