Story highlights
1 in 3 people in Middle East, North Africa say they've paid a bribe in last year
61% believe corruption has increased, 15% think corruption has decreased
Five years after the Arab Spring revolution brought citizens into the streets to demonstrate against government corruption and other issues, how much has really changed?
New governments were ushered in in several countries, with leaders promising a new era of accountability, openness, political freedom and economic opportunity.
But almost one in three people living in the Middle East and North Africa say they've paid a bribe to access basic services such as medicine, education, and water in the last year, according to a report by Transparency International.
This figure represents the equivalent of nearly 50 million people, say the report's authors.
The study also found that 61% of those surveyed believe the level of corruption had risen in their country over the last 12 months. Another 19% thought corruption had stayed the same, while 15% said it had decreased.
The situation was perceived to be the worst in Lebanon, where 92% of people said corruption had increased in the last year. This was followed by Yemen, with 84% believing that, and Jordan, with 75% of those questioned saying corruption had increased.
Bribes still paid in court, to police
Almost 11,000 adults from Algeria, Egypt, Jordan, Lebanon, Morocco, the Palestinian territories, Sudan, Tunisia and Yemen were interviewed as part of the survey.
Of the public sectors, almost one in three people who dealt with the courts paid a bribe in the last 12 months, according to the report.
When it comes to the police, around one in four people say they paid a bribe.
More needed to be done to protect whistleblowers, with 38% of those who did report instances of bribery saying they suffered retaliation as a result, said the study.
In effect, many instances of corruption go unreported, with 30% of people fearing retribution if they speak out.
"It's as if the Arab Spring never happened," said José Ugaz, chair of Transparency International.
"Leaders who fail to stop secrecy, fail to promote free speech, and fail to stop bribery also fail to bring dignity to the daily lives of people living in the Middle East and North Africa.
"Peoples' human rights are seriously affected," he added.
The spark that brought fire to a region
The wave of protests and change began in January 2011 with the death of Mohamed Bouazizi, a 26-year-old fruit cart vendor who set himself on fire in protest after police confiscated his cart. He had apparently refused to pay a bribe. Demonstrations following his death eventually grew into protests against the government and its policies, and President Zine El Abidine Ben Ali was ousted in January 2011.
That sparked a wave of protests across the region, with people rising up against their governments and demanding change – a trend that came to be known as the Arab Spring.
READ MORE: Egypt's long, bloody road from the Arab Spring
In Egypt, tens of thousands of protestors gathered in Cairo's Tahrir Square to topple President Hosni Mubarak, who had ruled for nearly 30 years.
The following year, Mohamed Morsy – a former member of the Muslim Brotherhood – became Egypt's first democratically elected president.
But in 2015, Morsy was sentenced to 20 years in prison after being convicted on charges relating to violence outside the presidential palace in December 2012.
Libya's Moammar Gadhafi fled the capital after months of protests and was later killed when he was captured by opposition forces. A new unity government was only recently established.
Jordan's King Abdullah announced sweeping reforms and the establishment of a parliamentary majority government following protests in his kingdom. An independent commission set up by Bahrain's King Hamad al-Khalifa concluded that police used excessive force and torture against civilians in the crackdown against protesters there.
Despite hopes that the Arab Spring protests would herald a new era of transparency, social justice and economic opportunity across the region, the report makes it appear there is still a long way to go.
READ MORE: In age of ISIS, will you lose web freedoms of Arab Spring?
Click through the gallery below to see: Egypt – From Arab Spring to now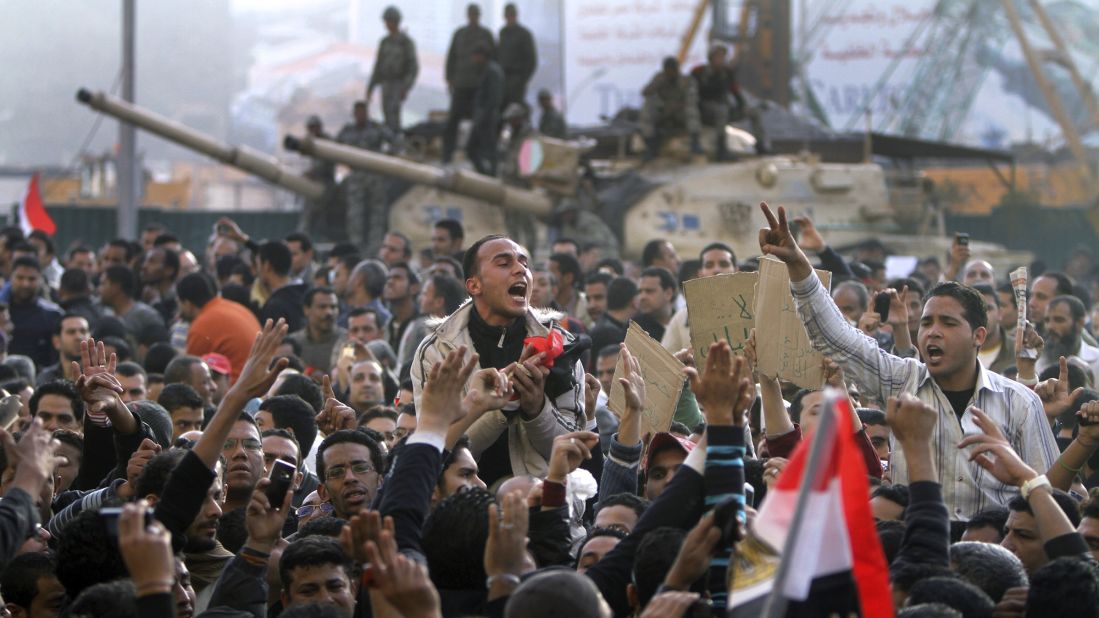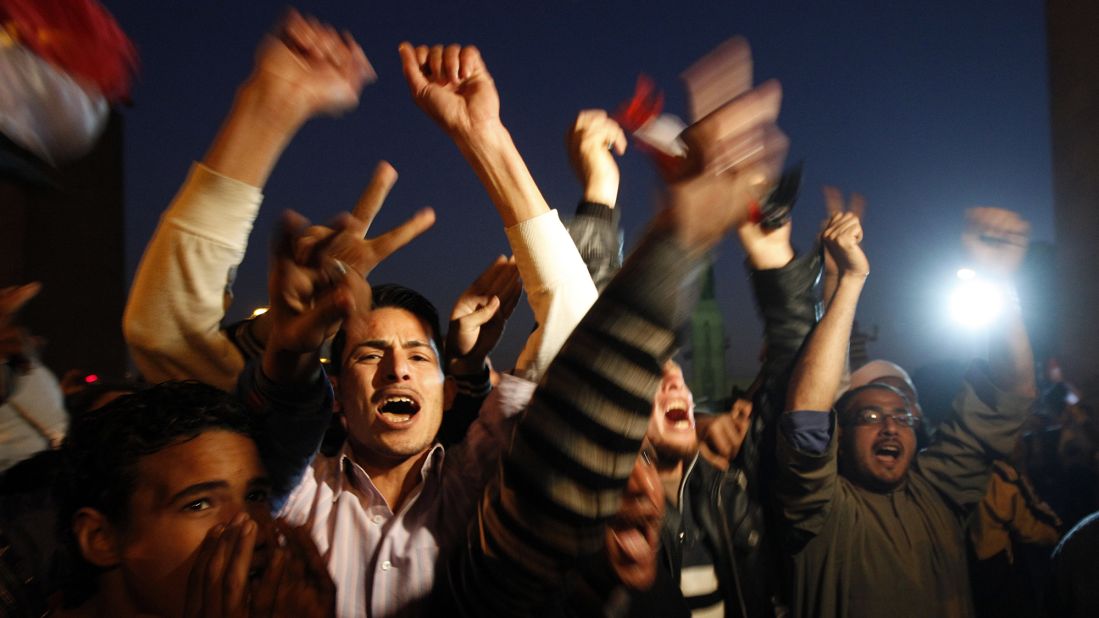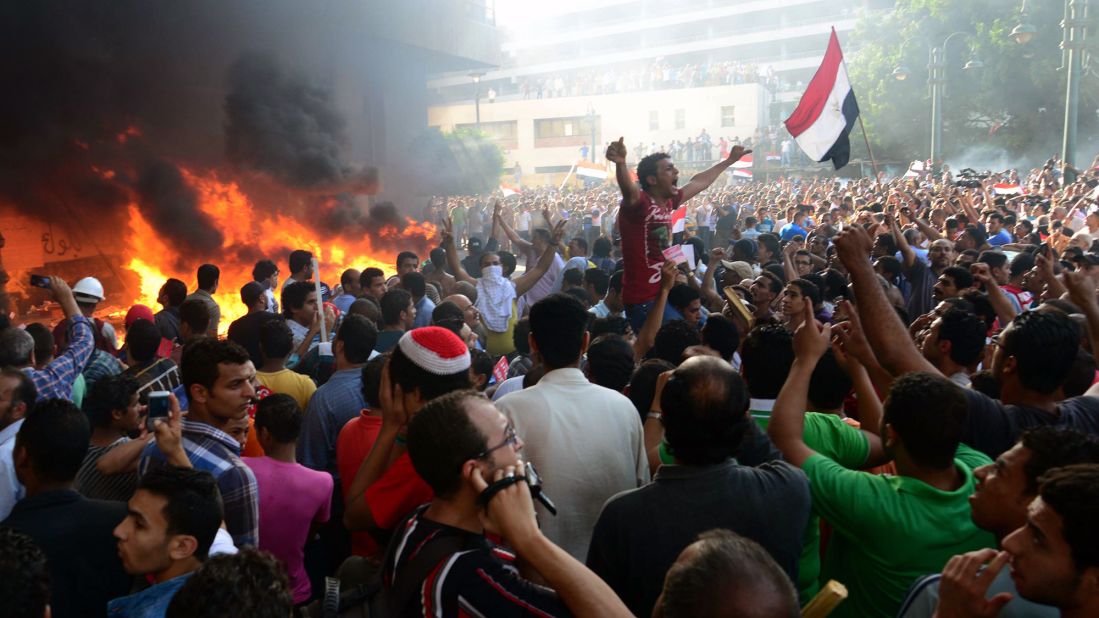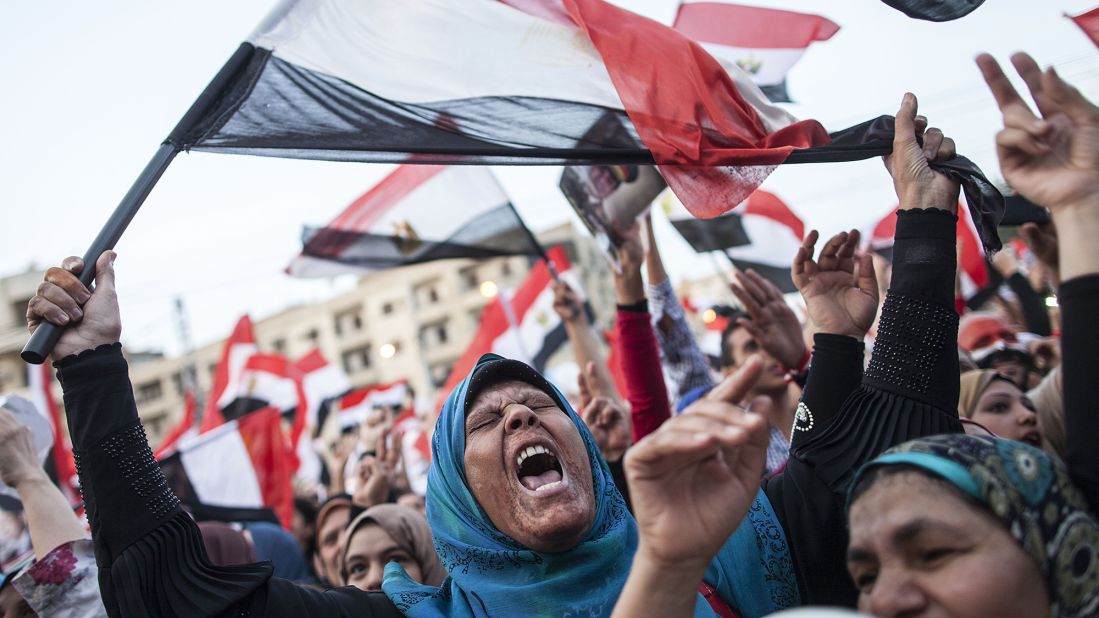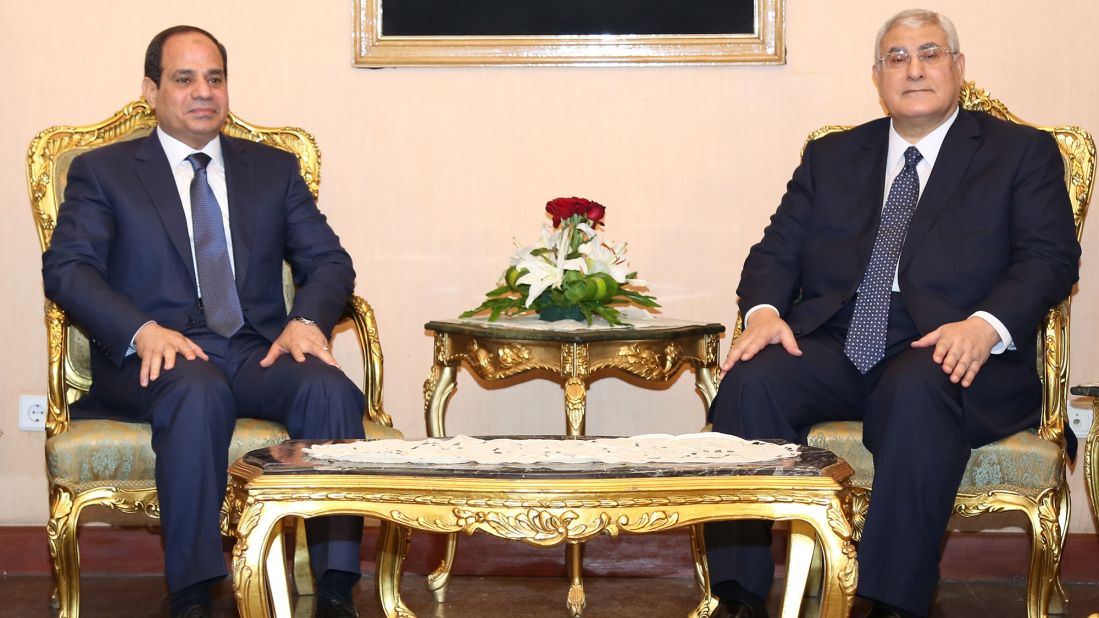 Egypt: From Arab Spring to now