Story highlights
Arun Vishwanath: Estonia offers good example of how to boost cyber security
He says a new system of authenticating users online could make a big difference in fighting hackers
Editor's Note: Arun Vishwanath is an associate professor in the department of communication at the State University of New York at Buffalo. The views expressed are his own.
Donald Trump had the audience at his rally in California on Thursday chanting "build that wall," a reference to his pledge to build one along America's southern border. But while this pledge might not be in the country's best interests, there is actually somewhere that we really could use a wall: cyberspace.
After all, this is where most of us spend much of our time these days. And it's also where all manner of criminals – from "hacktivists" to state-sponsored espionage units – lurk. Cyber attacks have already breached many major corporations, infrastructure facilities and military installations. And by now, every one of us has probably been targeted in some way, some of us repeatedly.
All this is costing governments and individuals enormous amounts every year. One study estimated the cost to the global economy from cybercrime at more than $400 billion each year, a figure that is only likely to rise as more and more transactions are conducted online. But there is a way to stop many of these attacks, one that requires shoring up a fundamental weakness of the Internet that hackers exploit: the mechanism used by computer systems for authenticating users.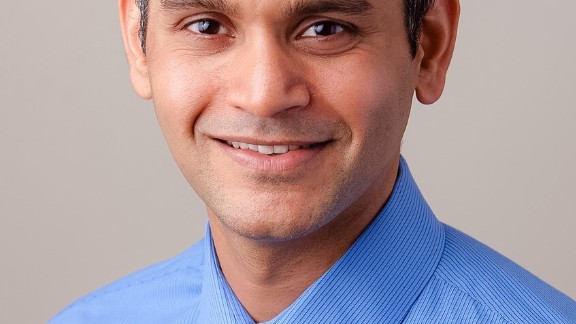 courtesy Arun Vishwanath
In the real world, authenticating someone is easily done by checking something the person already has – a credit card, a driver's license, a passport – to serve as irrefutable proof of their identity.
Online transactions, however, rely on a system of credentialing, usually someone entering a login and password combination that only they are supposed to know. There is nothing the user can show that can serve as definitive proof of identity, meaning if anyone else uses these credentials, there is virtually no way of distinguishing them from the legitimate person.
As a result, the vast majority of cyber attacks are attempts to steal credentials, either directly from people or indirectly from the servers of organizations storing this information. What we need instead is an online mechanism for authenticating users that is founded on some real-world identifiers that would essentially create a virtual wall against hackers. This is precisely what Estonia, today one of the most technologically progressive nations in the world, successfully did.
When it gained independence from the Soviet Union, many Estonians didn't even have a phone line, let alone a mobile phone. However, the newly formed government leapfrogged the usual development steps through a series of technologically progressive initiatives that brought its entire business, communication and governance systems online.