Story highlights
Overdose deaths from opioids, including prescription painkillers and heroin, have nearly quadrupled since 1999
Saturday was National Prescription Drug Take-Back Day, which encourages Americans to turn over old or unwanted pills
NEW: Eight people overdose in one Massachusetts town, two die
Molly Malone still cries when she talks about her son.
Last October, the Atlanta woman got a phone call that every parent dreads. Her son Patrick Hall had been found dead in a hotel room, victim of a heroin overdose. He was 29.
"Heroin is a game changer. It's a death sentence," Malone told CNN recently. "Since heroin has become so cheap, it's the affordability and accessibility that is one of the big problems."
The tragic case of Hall, who had become hooked on prescription painkillers before moving to heroin, is all too common today in the United States, which is in the cold grip of an overdose epidemic. More people died from drug overdoses in 2014 – the most recent year for which national statistics are available – than in any other year on record, according to the Centers for Disease Control and Prevention.
Saturday brought more evidence of the growing problem – eight people in a Massachusetts city overdosed on heroin during an eight-hour period beginning late Friday. Police in Fitchburg said two people died.
A spokesman for the Worcester County District Attorney's office said the county of more than 818,000 people has seen more than 100 overdoses per year for the past three years.
More than three out of five drug overdose deaths involve an opioid – 28,000 in 2014 alone, the CDC says. And overdose deaths from opioids, including prescription painkillers and heroin, have nearly quadrupled since 1999.
To combat this scourge, the federal government on Saturday was hosting National Prescription Drug Take-Back Day, which encourages Americans to turn over old or unwanted pills – no questions asked – at collection sites around the country. Last year, this effort yielded more than 350 tons of prescription drugs.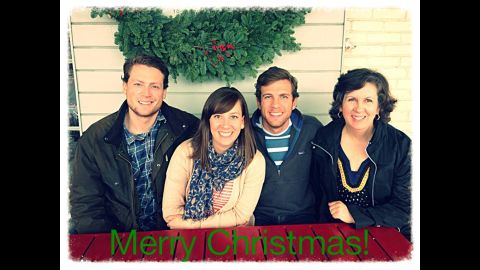 Courtesy Molly Malone
Prescription opioids include morphine, oxycodone and hydrocodone. Health officials say most drug abusers get pills from friends and family. Addicts often become hooked on prescribed painkillers, then turn to cheaper heroin – which has similar effects on the brain – when the pills are no longer available.
Malone said her son had been using heroin for four years and was in and out of treatment centers in Utah and Georgia. In the months before Patrick died, he seemed to be doing better. He had moved back in with his mom, found a job at a chiropractor's office and went back to school to be a health coach. He reconnected with friends and family, joined a bike-riding group and even helped to arrange his sister's wedding.
But then came October.
"There are signs that we are getting a handle on the prescription opioid problem, but over the past few years the heroin issue has gotten worse," said Daniel Raymond, policy director for the Harm Reduction Coalition, an advocacy group working to mitigate the effects of illegal drug use, in an interview with CNN last month. "The problem is spiraling."
For Laura Hope Laws, also of Atlanta, the deadly pull of drugs came earlier, shortly after she became a teenager.
When she was 14, Laura broke her jaw during a soccer game and was prescribed liquid painkillers. This exposed her to the world of opioids, which eventually lead her to try heroin, said her father, David Laws.
Laura spent several years in and out of rehab. Finally in 2013, when her parents thought she was getting better, Laura stayed overnight at a friend's house. She was found dead the next morning with morphine, cocaine and alcohol in her system. Laura was only 17.
"She was the light of our life," David Laws told CNN. "As a father, I wanted to protect her, and that became challenging in the teen years."
Courtesy David Laws
Laws, a member of a group called Georgia Overdose Prevention, says it's something he hopes other parents never have to face.
Opioids and overdoses: 4 things to know
Both Laws and Malone believe the best way to treat drug addiction is to talk about it. And they're also trying to educate victims of drug abuse about the benefits of naloxone, a drug which can help revive someone who has overdosed.
"You always hope your kids don't get in trouble experimenting with drugs and drinks. But at some point, everyone experiments in some way," Laws said. "Laura made a mistake and it proved to be fatal, and we're trying to prevent others from making that same mistake."