Story highlights
The theme of this year's World Immunization Week is Close the Immunization Gap
1.5 million children around the world don't receive the life-saving vaccines they need
New approaches to old problems are yielding fresh tools to fight vaccine-preventable diseases
Editor's Note: Dr. Orin Levine is director of vaccine delivery at the Bill & Melinda Gates Foundation.
(CNN) —
One of the things I like most about spring is that my 52-week-a-year job gets extra attention for one full week: World Immunization Week.
Each year, the World Health Organization uses the last week of April to turn attention to saving lives through immunization.
This year, the week's theme is Close the Immunization Gap, centering on the need to reach the 1.5 million children who still don't receive the life-saving vaccines they need. Though reaching every child on the planet is ambitious, we know it makes communities healthier and stronger and, most important, saves and improves the lives of people everywhere.
What will it take to realize this aspirational goal? There is no question that governments need to prioritize and commit financial resources to immunization, and civil society organizations can help serve as the engines to power efforts at the local level. And fortunately for government and civil leaders everywhere, innovations are available to help turn their commitments into action.
Right now, we're in the midst of a period marked by the most creative thinking and development to increase immunization we've seen in decades. New approaches to old problems – both simple and complex – are yielding fresh tools to fight vaccine-preventable diseases, from space-age refrigerators to a user-centric design for simple paper immunization cards.
I want to tell you about four innovations that I am particularly excited about.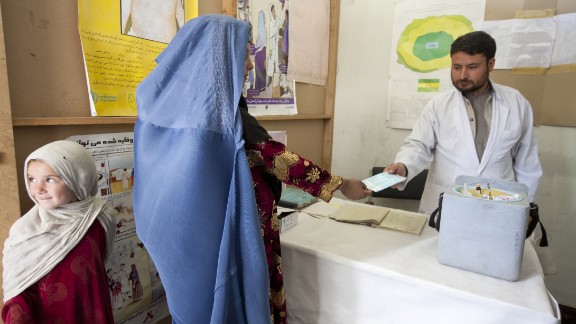 First, for vaccines to be safe and effective, they need to be kept cold. And in many countries, the climate is hot, and electricity is inconsistent or unavailable. Today, most vaccine storage refrigerators in developing countries are based on old technology that's inefficient and unreliable. These refrigerators incur unnecessary costs for maintenance and fuel. It's like they're running on gas-guzzling cars from the 1970s when what's needed today is something akin to an electric vehicle.
For the first time in decades, this area of equipment is benefiting from significant innovation. One example includes new vaccine refrigerators that are precise, are energy-efficient and use solar power rather than relying solely on the power grid to operate effectively.
The Sure Chill refrigerator uses hydro and solar power to keep vaccines cold for days without energy. Sure Chill refrigerators are being used in more than 30 countries and have become an important tool in humanitarian response efforts when distributing vaccines for cholera or measles can be especially critical.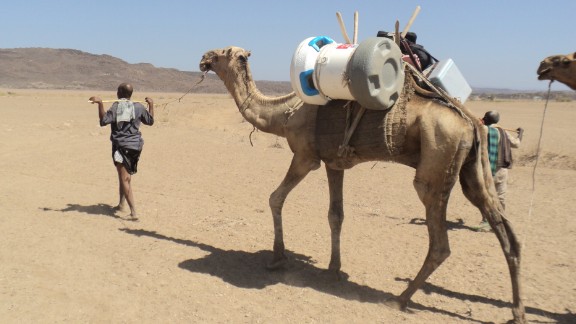 Now imagine you're delivering vaccines in remote areas far from any consistent electrical power at all. Enter the second innovation, a giant Thermos-like vaccine storage device called Arktek that uses insulation similar to the type that protects spacecraft from extreme temperatures. With only a single set of ice packs, it can store 300 doses of vaccines – enough to serve a community of 6,000 – and stay cold for over a month. Each device has sensors to monitor its location, its internal temperature and the number of times vaccines have been retrieved from it.
These features have proved helpful to vaccinators in Ethiopia, Nigeria and post-earthquake Nepal. More are now on their way to India and other countries in Africa and South Asia.
Thanks to the influx of these and other new coolers rolling out, an online tool has been created to help countries determine the best cold chain solutions to match their needs.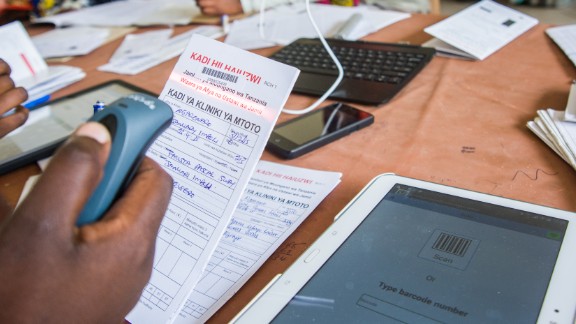 The third innovation changing the face of immunization is the global expansion of mobile phone technology, which means health workers can be empowered with better and more accurate data at their fingertips.
Mobile applications can help vaccinators wherever they are, from urban clinics to rural outposts, and allow them to view, track and record data for supplies, employees and patients. District health officers receive real-time feedback on the performance of vaccination teams, helping them to identify weaknesses in immunization programs and mobilize resources in response.
I recently saw a great example in Pakistan. In the province of Punjab, officials use mobile phones to monitor the supply of vaccines in communities. If they observe that they are not able to reach the communities they serve, they investigate the obstacles and resolve them. The result is very high rates of vaccine use in this diverse region of nearly 80 million people.
Follow CNN Health on Facebook and Twitter
And finally, it's not just about shiny new high-tech solutions; we're also seeing some exciting "low-tech" innovations, like improvements to simple home-based child health records to make them more user-friendly. These health cards capture a child's immunization history with the vaccine name, doses, age and date administered. But the cards have been using the same basic design for nearly 40 years. Poorly designed cards make information difficult to read and may not optimize the opportunities they represent to remind parents of when their child needs vaccines.
To refresh the old standard, our team invited the world's design community to help redesign health cards through an international contest. Based on the best features identified in the submissions, countries around the world are now significantly updating their paper health cards for virtually the first time in nearly 40 years.
We still have much work to do if we're going to achieve universal immunization coverage by 2020. But with committed parents and governments, and the implementation of innovations like those described here, it is within our reach to vaccinate every child, everywhere.