Editor's Note: Tracey Helton Mitchell is the author of "The Big Fix: Hope After Heroin," which was published in March. She lives in the San Francisco Bay Area with her husband and three children. She works as a manager of peer-based mental health services.
There is a scene in the documentary "Black Tar Heroin: The Dark End of the Street" that continues to resonate with me, despite the 18 years that have passed since 25-year-old me was featured in the film. I was asking the camera, if I wasn't using drugs, "what would I do with my life?" I was pointing to the camera, showing the soft tissue infections on my skin. I was skeletal, living in a filthy hotel room with my boyfriend. I had left my apartment a few years earlier for a spring break trip to San Francisco and had never returned home.
"What would I do with my life?" This continues to be a question. There are two parts to recovery: There is the ceasing of the use and abuse of chemicals. Then, the more difficult process for a person like myself: creating a whole new life. I had fallen so far to the bottom, where would I start? After spending eight years of my life on heroin, what are the steps I need to take to rebuild my life and my sanity?
I was told many things in early recovery: everything from "don't get into a relationships" to "work the 12 steps or die." I have found that the truth is more nuanced.
My recovery process began even before the last time I used drugs. I had made a silent promise to myself that if the opportunity arose, I would take it. I would try to get clean. This attempt would be a sincere one. I had tried 10 other times but was unable to last beyond a few months, then a few weeks, then a few days. Then, finally, I could go no longer than a day without drugs.
When the police clicked the handcuffs on my wrists, I breathed a sigh of relief. Instead of blaming the world for my situation, I was ready to take an active role in my life. I had deferred these decisions to drugs for so long, the idea of "recovery" was a frightening one. Yet I knew it was one I had to attempt. The alternative was dying as a Jane Doe with a needle hanging out of my arm or getting my throat cut in some sleazy hotel room.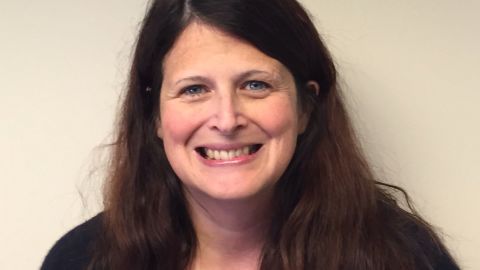 The waves of fear rolled over me in those first few months. The first thing I needed to address was my poor physical condition. I was underweight, covered in soft tissue infections and possibly infected with HIV. After waiting nearly a week for an answer, I had made up my mind that I was going to stay clean. When the test was negative, it merely strengthened my resolve.
The first few months, I found it difficult to sleep at night. This alternated with periods of absolutely no energy, known as PAWS, or post-acute withdrawal syndrome. I continued to attend group support meetings, but many days, I felt as if things were completely hopeless. How could a person like me ever stay off drugs? How would I support myself? How could I explain to any "normal" person my former life on the streets of San Francisco? The homelessness, prostitution and years spent injecting myself with drugs were hard for me to understand.
Slowly, incrementally, I began to see the changes. I began to feel better physically, until one day, I could finally enjoy a warm shower and the food from the commissary. I had the smallest bit of gratitude, enough to push me to the next phase of my recovery.
I was transferred to a residential treatment facility. This was overwhelming to me. It was large, almost a warehouse for users. There were 100 beds and nearly eight men per female resident. I wasn't sure how to navigate social situations. The extent of my conversations for close to a decade had centered around my ability to acquire drugs. I was seated next to people who attempted to engage me in conversations.
I quickly found that many people were not, in fact, there for "recovery." They wanted to get off parole, had no place to live or were forced there by family members.
In and out: An addiction journey
Many of the male residents gave me validation around my appearance, validation that was inappropriate for the setting. I was completely unaware of this because I had the selective hearing that comes with years of addiction, hearing what I wanted to hear.
After making the mistake of having sex with a male resident, I made another decision to focus on myself. While many people could return home if they didn't complete treatment, my options consisted of jail or living in an alleyway. I wanted more for myself. I began to open up in groups and to counselors. I got my first "chip," celebrating lengths of recovery. I had six months without using drugs.
When it was time to leave the program, my process did not stop there. In reality, it was the beginning. Now, I had to live "life on life's terms." I had a job, bills and stress. I noticed I was having flashbacks to violence I had endured. I was having nightmares. I felt afraid to be around loud noises and crowded rooms.
I was encouraged to see a therapist. I had rejected the idea outright many times until I got desperate enough to give it a try. "The person is paid to objectively listen to you," someone told me. I needed that: someone outside my daily life to listen to me.
I was later diagnosed with post-traumatic stress disorder. I had not escaped those years of addiction unscathed. My mind and spirit needed to heal, not just my physical self. I began to open up about my experiences to others. I found that many people had similar experiences. I wasn't crazy or broken; I just needed to heal.
There seems to be no place or person that has not been impacted by the opioid "epidemic" sweeping the United States. On a daily basis, people who are struggling with opioids contact me for insight. I assure them that recovery is possible. There is hope after heroin.
February 27 marked 18 years for me as a recovering person. Recovery is a process. It isn't a place; it is a journey. It isn't a sprint; it is a marathon. It is a lifelong commitment to taking care of yourself.
My entire life has changed. I went from homeless to homeowner. I went from being alone to having a full life with a beautiful family. I went from desperate to fulfilled. It all started with one second, one minute, one hour of knowing I was going to change. By giving up one thing – drugs – I gained everything.