Story highlights
Bernie Sanders entered the 2016 race at a huge cash disadvantage
But he and Clinton are now about equal in fundraising
(CNN) —
For Bernie Sanders, slow and steady wins the fundraising race.
The Vermont senator began his bid for the Democratic presidential nomination last year with a sizable financial disadvantage compared to front-runner Hillary Clinton. By the end of last June, Sanders had raised just shy of $14 million for his campaign, less than a third of the $47.5 million Clinton had raised for hers.
But the Sanders campaign slowly and steadily eroded the former secretary of state's fundraising advantage. Sanders slightly edged Clinton in contributions in 2015's fourth quarter, but his fundraising operation didn't kick into high gear until 2016. His campaign has outraised Clinton's every month this year by at least 50%. In March alone, "Bernie 2016" received $44.7 million in contributions, compared to $26.3 million for "Hillary for America."
Now, Sanders and Clinton are essentially even in total campaign contributions, with each campaign bringing in more than $180 million for their bids by the end of March.
With the primary campaign entering its final weeks, both campaigns are spending at a frenetic pace. The Clinton campaign spent in March more than it raised in contributions, with a so-called burn rate of 107%. Sanders had a burn rate of 99% for March. For the campaign to date, the Sanders campaign has spent 91% of the money it raised, compared to 84% for the Clinton campaign.
Although Sanders has eliminated Clinton's financial advantage, the former first lady remains a fundraising powerhouse. In addition to her own campaign, Clinton also raises money for the "Hillary Victory Fund," a federal joint fundraising committee operated between the Clinton campaign, the Democratic National Committee, and a number of state parties. The fund has raised $60 million through the end of March and has transferred $12.7 million to the Clinton campaign. Any funds raised by a joint fundraising committee are divided among the sponsoring campaigns and parties using a predetermined allocation formula.
On Monday, the Sanders campaign wrote DNC chairwoman Debbie Wasserman-Schultz alleging that joint fundraising committee was improperly subsidizing the Clinton campaign.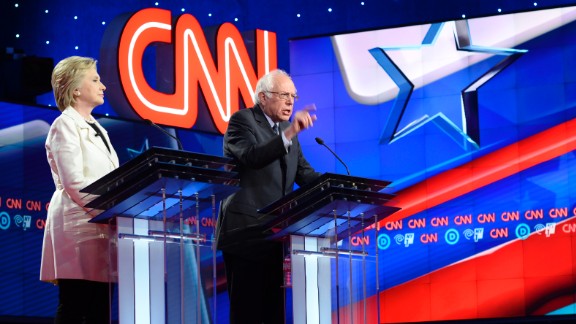 Now playing
01:31
The Brooklyn Democratic debate in 90 seconds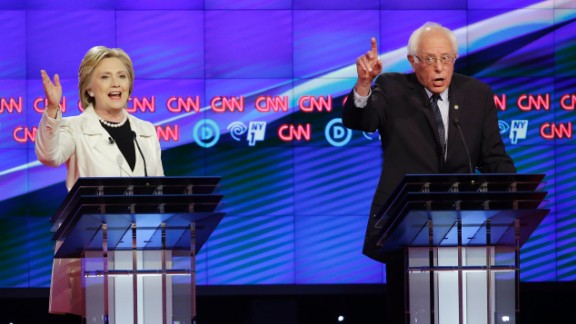 Now playing
01:34
First & last Democratic debates were totally different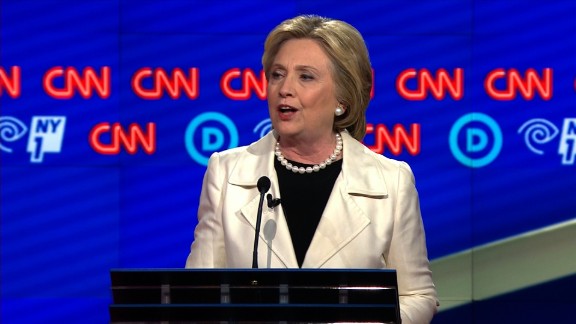 Now playing
01:05
Hillary Clinton loves New York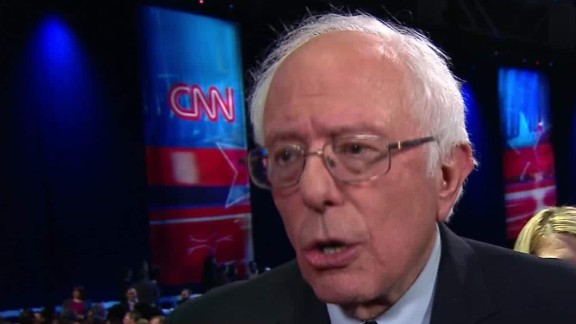 Now playing
00:50
Sanders: Tone is different because we have won 7 states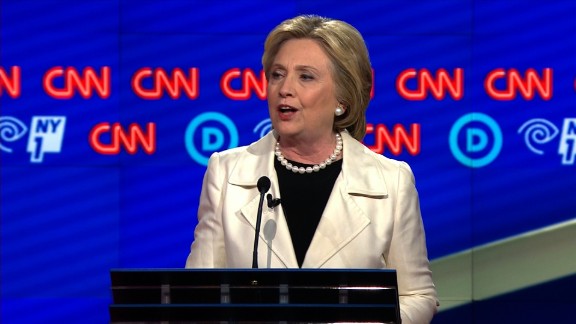 Now playing
00:53
Clinton: This is an attack on me and Pres. Obama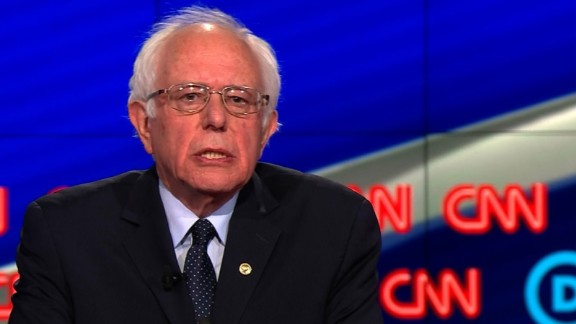 Now playing
01:07
Sanders: We lost in the Deep South, but we are out now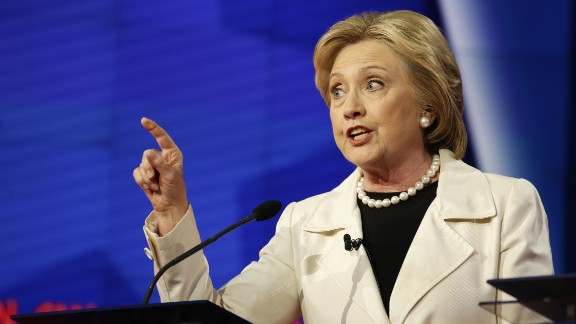 Now playing
01:55
CNN vets Clinton on out-of-state guns and NY crimes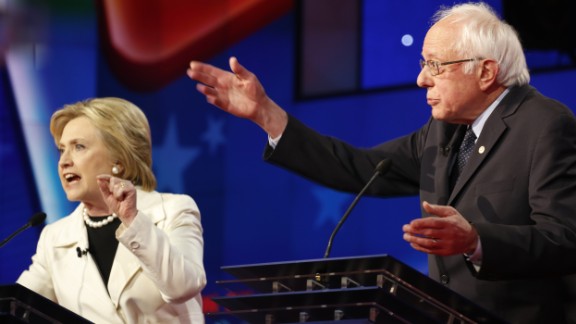 Now playing
01:39
CNN vets Sanders, Clinton on minimum wage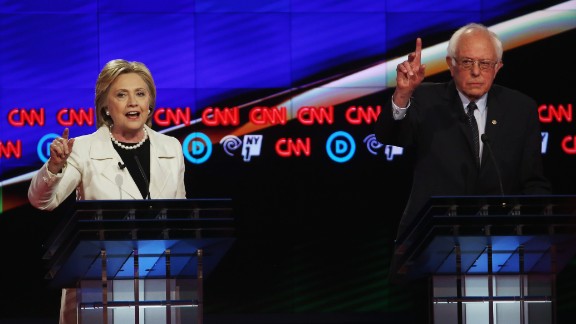 Now playing
02:44
Bernie Sanders on Clinton: 'I do question her judgment'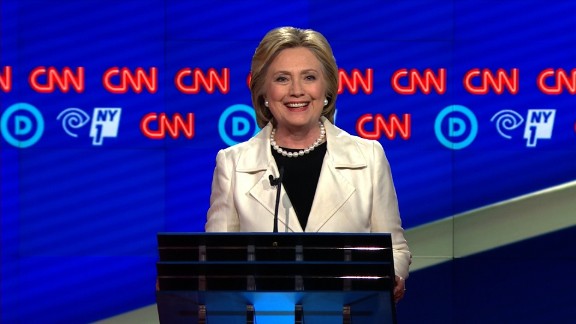 Now playing
02:49
Clinton pressed about releasing speech transcripts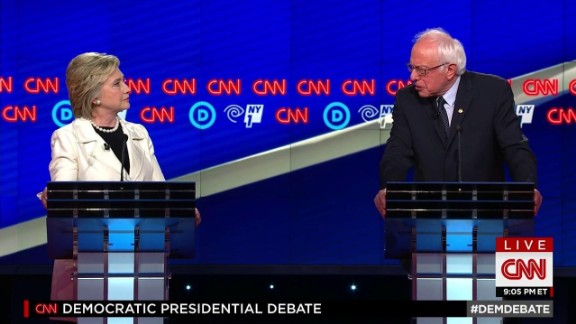 Now playing
02:30
Clinton campaign won't release speech transcripts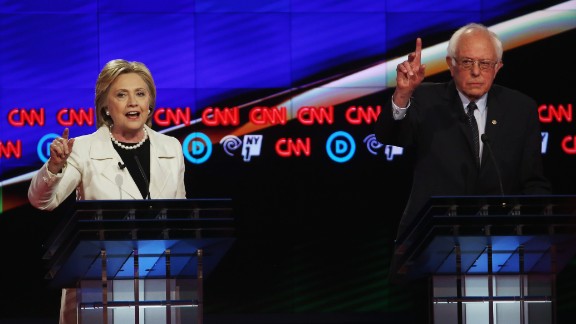 Now playing
02:21
Bernie Sanders, Hillary Clinton battle over big banks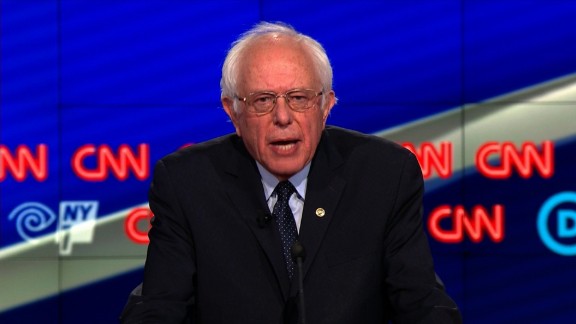 Now playing
01:05
Bernie Sanders: I will release my tax returns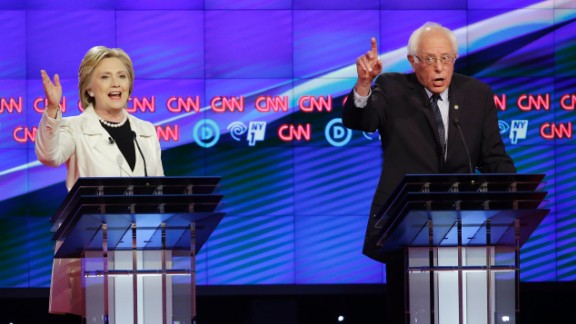 Now playing
01:40
Hillary Clinton defends her role in Libya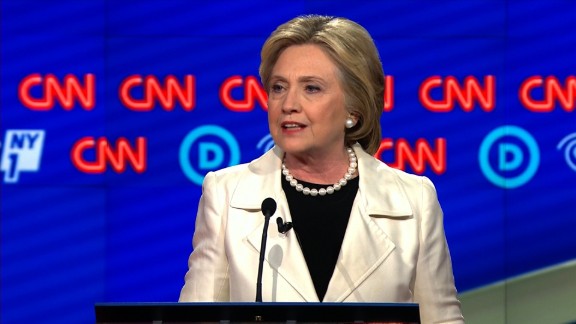 Now playing
01:12
Hillary Clinton apologizes for husband's crime bill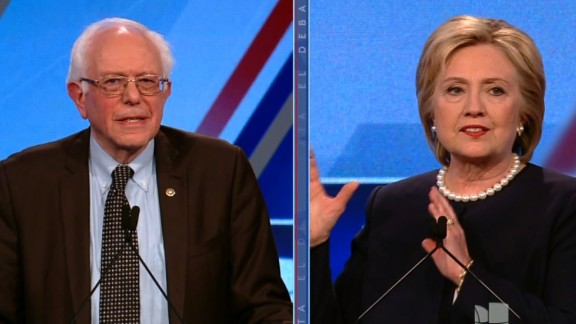 Now playing
01:30
The Univision Democratic debate in 90 seconds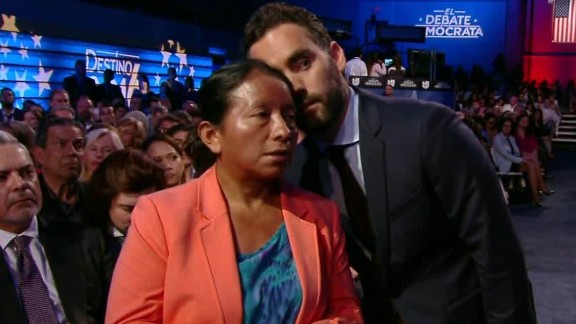 Now playing
01:23
The most touching moment from the Univision debate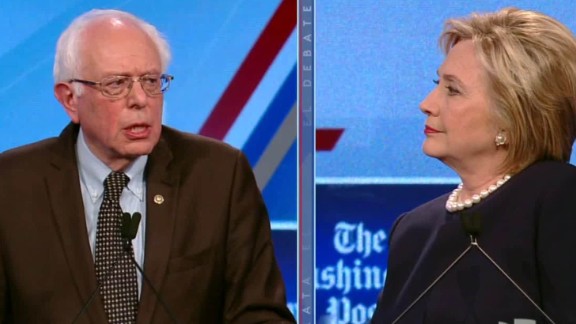 Now playing
01:51
Clinton, Sanders asked about climate change deniers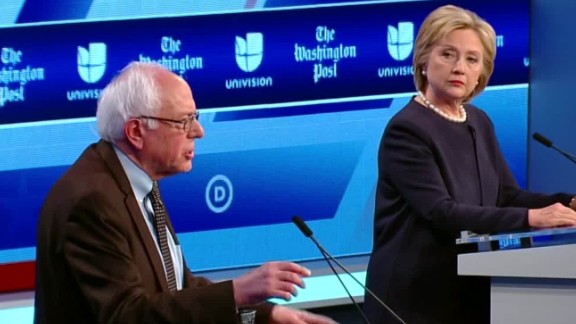 Now playing
01:23
Hillary Clinton, Bernie Sanders clash over voting records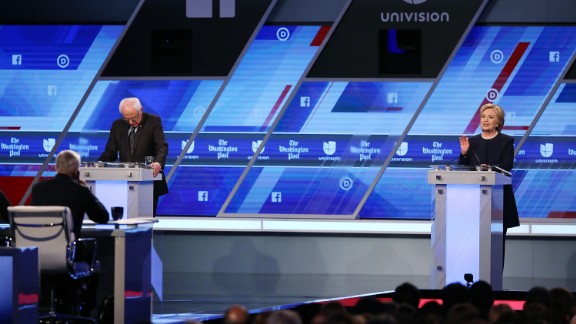 Now playing
01:09
Clinton, Sanders spar on auto industry bailout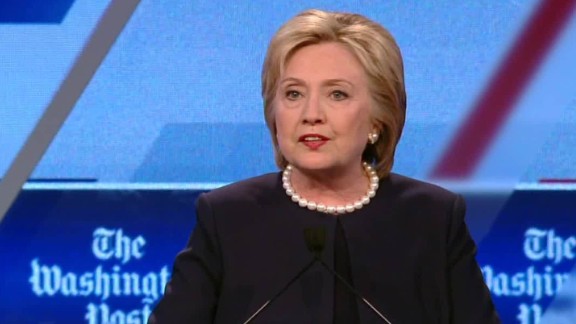 Now playing
01:41
Clinton refuses to say if she will drop out over emails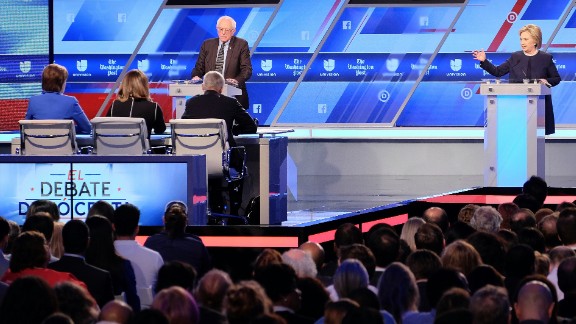 Now playing
03:09
CNN's Reality Check team inspects Clinton's email claim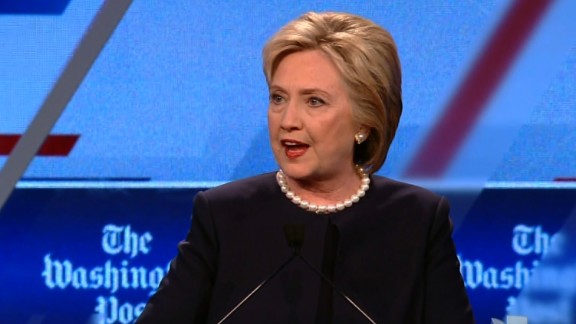 Now playing
01:09
Hillary Clinton is asked about her loss in Michigan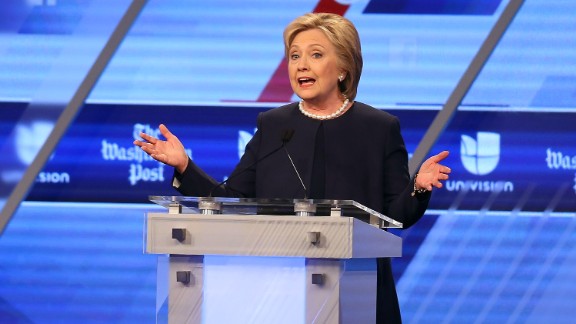 Now playing
01:12
Clinton, Sanders weigh on Donald Trump's border wall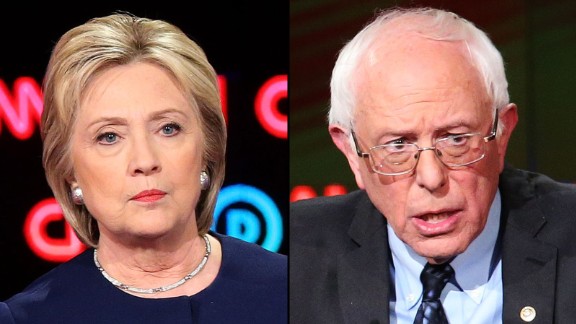 Now playing
02:38
Bernie Sanders gains momentum after Michigan upset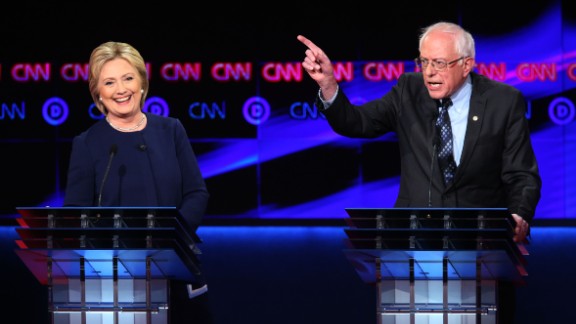 Now playing
02:09
How the conversation continued after Flint CNN debate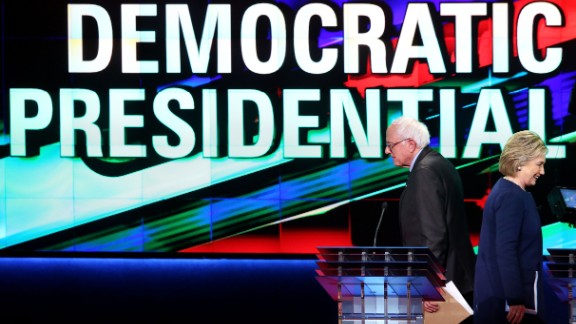 Now playing
01:30
CNN's Flint Democratic Debate in 90 seconds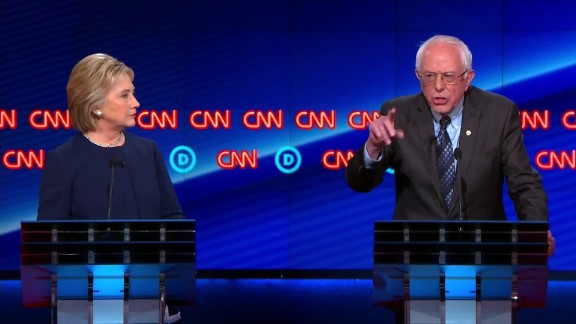 Now playing
00:50
Hillary Clinton and Bernie Sanders love the '90s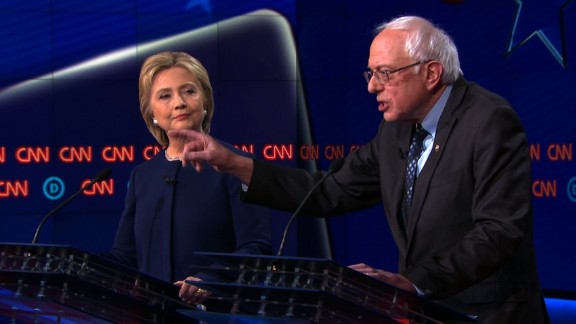 Now playing
01:32
Clinton and Sanders battle over auto industry bailout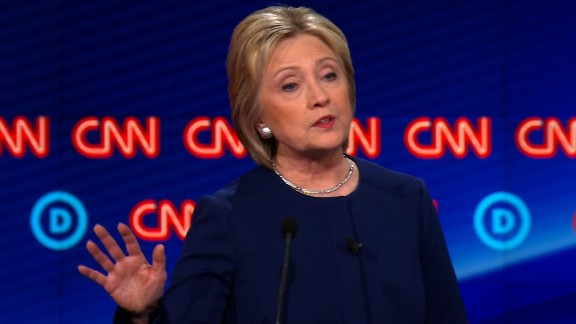 Now playing
01:37
Hillary Clinton: Gunmakers epitomize corporate greed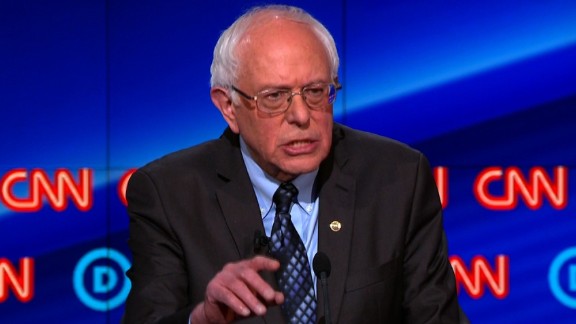 Now playing
01:13
Sanders: White people don't know life in a ghetto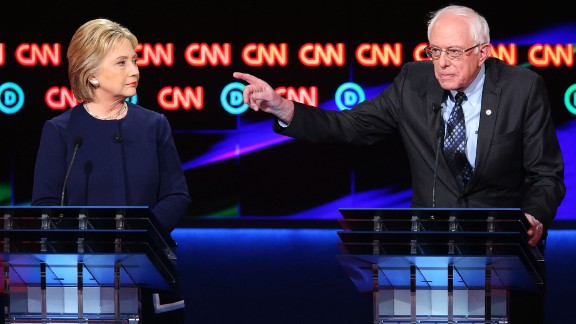 Now playing
02:10
Sanders, Clinton spar over Wall Street ties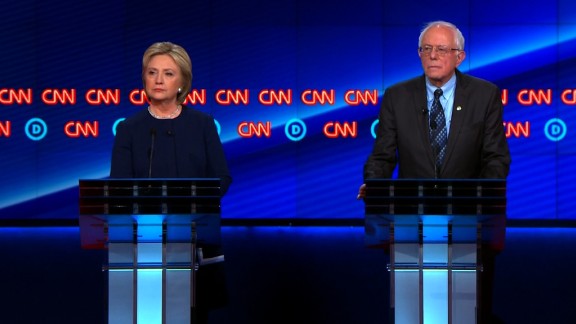 Now playing
00:41
Clinton, Sanders rip Michigan over Flint water crisis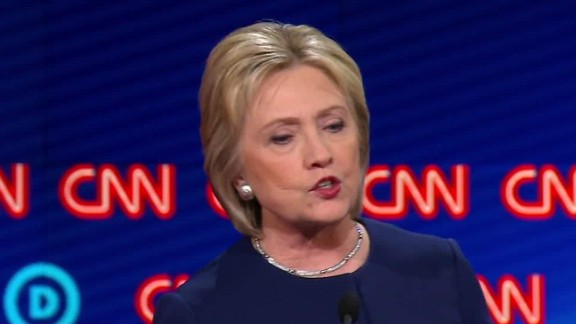 Now playing
01:09
Hillary Clinton addresses 'super predators' comment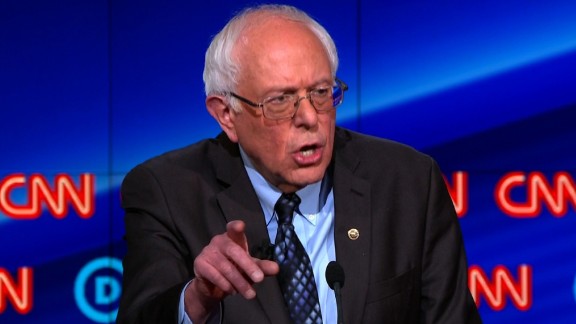 Now playing
01:08
Sanders: Holocaust taught me about political extremism