Story highlights
Jorge Lorenzo due to leave Movistar Yamaha for Ducati
Rift between Lorenzo and Valentio Rossi may have prompted move
As MotoGP arrives in its Spanish heartland for this weekend's Jerez Grand Prix, one topic dominates conversation on the circuit – world champion Jorge Lorenzo is leaving the blue of Movistar Yamaha for the red of Ducati next season.
It's a move that could have far-reaching implications in the paddock.
CNN's Jonathan Hawkins explores the potential consequences for Movistar Yamaha, Ducati, Lorenzo and the wider sport.
Why is Lorenzo going?
There are several reasons, but two words leap out: Valentino Rossi.
From the moment the charismatic Italian signed a new contract with Yamaha last month, barbed comments began criss-crossing the team's garage.
Lorenzo seemed to imply that Rossi was lucky to get a new deal, saying he had "done well with not many options remaining."
In response, Rossi shot back, goading his teammate over rumors of a move: "To sign with Ducati you need to be brave, you need big balls," he told reporters. "So I think Lorenzo stays with Yamaha."
The teammates' fractious relationship boiled over at the end of last season after the infamous "Sepang Clash" between Rossi and Honda's Marc Marquez. This season things have scarcely improved, especially when the riders almost collided in Practice for the opening race in Qatar.
All involved may be relieved at a fresh start in the garage. A new challenge for Lorenzo, who may feel he has nothing left to achieve at Yamaha, must appeal.
Is he making the right move?
Time will tell of course, and Ducati has been kryptonite on wheels for several riders in recent seasons.
But this is a completely transformed outfit from the one Rossi linked up with so disastrously in 2011.
Read: Honda's new motorcycle race-car hybrid
Buoyed by the Audi Group's investment and the engineering genius of Sporting Director Gigi Dall'Ignia, Ducati is a team reborn.
Add in the return of former stalwart and multiple world champion Casey Stoner, who has been working with engineers to improve the bike, and the package offered by MotoGP's most romantic outfit looks increasingly formidable.
Lorenzo's smooth style, which is often compared to Stoner's, also looks well suited to what Ducati's bike can offer.
Even if it means writing off this season, the chance to become a world champion on a Ducati, and do what the great Rossi could not, has to be a big motivation for Lorenzo.
What does it mean for Ducati?
Rossi's nightmarish – and ultimately winless – two years at Ducati damaged the team's credibility.
A tough season for Briton Cal Crutchlow – who left after cutting short a two year deal – and the continuing struggles of the respected Andrea Dovizioso had also left the glamorous outfit deep in the doldrums.
But things are on the up.
The dilemma now is which of its two Italian riders to keep.
At 30 years of age Dovizioso is the senior partner, and a steady performer as well as a likeable figure. He has also looked competitive this year.
Andrea Iannone's engaging personality makes him a fan favorite, and at 26 he has age on his side.
But while promising, his talent remains somewhat raw.
Known as 'The Maniac', his aggressive style has occasionally ruffled feathers. On the final laps of this year's Argentina MotoGP, with both Ducatis set for a podium finish, a rash move from Iannone left him and his unfortunate teammate in the gravel.
Ducati must now choose Lorenzo's partner, and they're in no hurry: "Obviously with the signing of Lorenzo there is only one place available now for next year," Ducati's Julian Thomas told CNN.
"But we will not be making a decision on the second rider for a few weeks. Probably around Barcelona time (June 3rd)."
Where does it leave Yamaha?
This is perhaps the trickiest question of the lot.
Yamaha's bike remains arguably the finest on the grid, but an unexpectedly strong showing from Honda's machine and promising performances from Ducati and Suzuki threaten its hegemony.
Read: Top Gun by name, top rider by nature
It is always foolish to write off Rossi, but his wonder year last term will take some repeating, particularly with Marquez on top form.
While less bankable than Rossi, Lorenzo has been the team's most consistent performer in recent seasons, but he has had a poor start this year.
The obvious name in the frame to replace Lorenzo is 21 year old Maverick Vinales.
Talented, appealing, and Spanish (significant for Yamaha's main sponsor, Movistar), he is a fantastic prospect.
But he is yet to achieve a top flight podium and may be in no rush to leave an improving Suzuki team where he is number one.
Last month he told reporters he has had offers from "nearly every" MotoGP manufacturer, so Yamaha may also face competition – even if the youngster can be lured away.
Yamaha now faces 15 more races – almost an entire season – with a rider they know is leaving for a rival manufacturer, and with no clear replacement. It is far from ideal.
Lorenzo may be resigned to a season playing second fiddle to his increasingly bitter rival. Acrimony and flying sparks are to be expected in the garage, but if the Malaga man can win next year on a Ducati, he will not care.
Read: MotoGP star's moment of destiny
Read: Jorge Lorenzo signals intent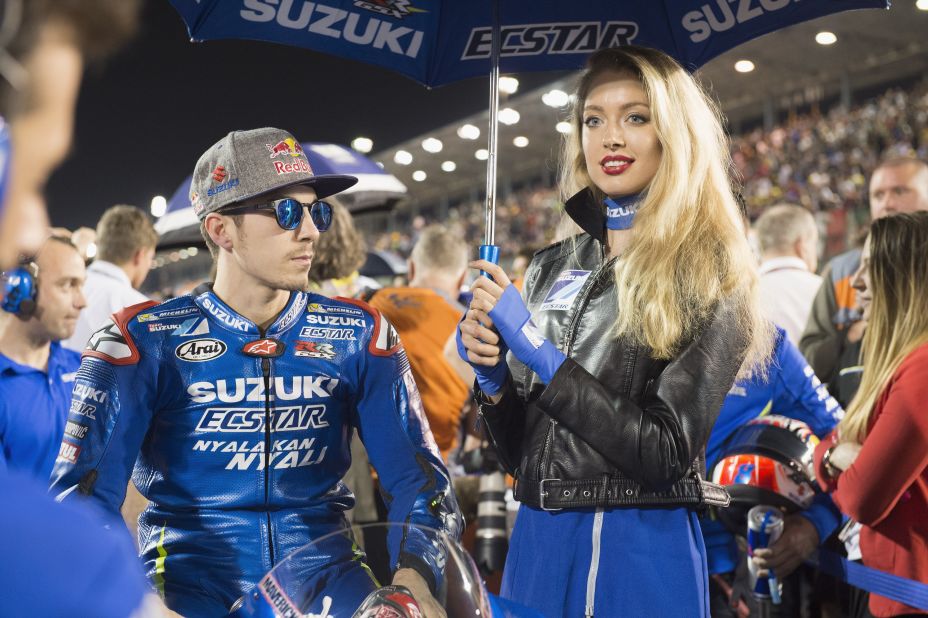 MotoGP: Jorge Lorenzo off to a flier in Qatar