Story highlights
Ford Vox: Those calling for boycott of "Saturday Night Live" after Julia Louis-Dreyfus' fake commercial skit showing "Heroin A.M" user are off base
He says heroin use is an enormous problem in the United States and that SNL used satire to point out that high-functioning people are abusing opioids
Vox: Such comedy is powerful because it's not politically correct
Editor's Note: Ford Vox is a physician specializing in rehabilitation medicine and a journalist. He is a medical analyst for NPR station WABE-FM 90.1 in Atlanta. He writes frequently for CNN Opinion. Follow him on Twitter @FordVox. The opinions expressed in this commentary are solely those of the author.
We know Julia Louis-Dreyfus for a particular kind of biting comedy, a realistic absurdism that makes us cringe while we watch. In her HBO hit show, "Veep," the portrayal of craven politicians and cynical staffers comes with a torrential undercurrent of truth.
So did her appearance on "Saturday Night Live" this weekend. She dared to take on the heroin epidemic with one of the show's trademark fake TV commercials.
The skit, for a product called "Heroin A.M.," was hilarious. But the subject, a full-blown heroin epidemic that is killing Americans in every demographic group, is as serious as it gets. Louis-Dreyfus didn't play it safe Saturday night – she went after this problem head on, and for that she deserves thanks. Not a boycott of "Saturday Night Live," which some are demanding.
Heroin addiction has doubled since 2002, and the heroin-associated death rate has increased by 286%, according to the Centers for Disease Control and Prevention. It's an exploding problem that has moved from the "street" to the suburbs. Heroin use is up 60% among people who make over $50,000 a year.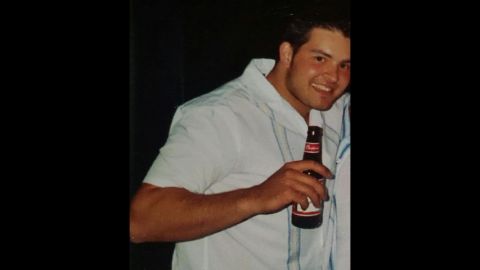 Many of its victims became addicted thanks to legal prescriptions for opioid painkillers such as hydrocodone and oxycodone. These medications, certified by a doctor's name on the bottle, served as a gateway drug.
The opioids were prescribed for aching backs and bad knees by physicians who failed to fully understand the addiction risk these medications pose. Meanwhile, misguided health care regulators have forced us to treat pain as a vital sign, spawning a generation of overtreatment.
Today, I got a news release from Addiction Care Interventions, a New York chemical dependency treatment center that is advocating a viewer boycott of "Saturday Night Live" over the heroin commercial.
In it, the center's chief executive says the show's producers "need to hear from the viewing public that medications to combat the effects of drug addiction are a vital part of an addicted person's treatment, and not anything to poke fun at." He's hoping that a boycott will be heard so loudly we will "not again see a skit in such poor taste."
Never mind that the skit didn't poke fun at a real drug but "Heroin A.M.," a fictional combination of heroin, caffeine and "a small pile of cocaine."
A Wisconsin sheriff issued his own Sunday-morning news release that called the skit an "unfortunate incident" that the community can survive by using the whole sorry affair "as an opportunity to once again have a conversation about the fight against heroin and the misuse of opiate prescription drugs."
I've got news for the sheriff. This is how America talks. This is what our national conversation looks like.
Our actors and comedians are a critical part of the mix. Comedy serves an important function in society when it comments on challenging issues such as the heroin epidemic precisely because it's neither politically correct nor comfortable.
"Heroin A.M." did a great job elevating awareness that many seemingly "normal" and high-functioning people are abusing opioids. This skit is savvy satire that portrays the medicalization and commercialization of a "street drug," and that seemingly absurd scenario speaks to the underlying truth that a haywire medical system ruled by corporate greed, bad regulations and complacent doctors actually generated this problem in the first place.
SNL also lampooned our increasingly absurdist prescription-drug ads, which are so pervasively out of control that Super Bowl audiences were treated to a cutesy ad for opioid-induced constipation. Think about that – a pharmaceutical company spent millions advertising a drug that treats the side effects of another overprescribed drug, to the world's most general audience.
Our whole health care system is loopy. I'm so glad Julia Louis-Dreyfus and the rest of the SNL crew pointed that out Saturday night. Good talk, guys.
Join us on Facebook.com/CNNOpinion.