Story highlights
Clinton was on her way to a fundraiser with George and Amal Clooney
The protest was part of a counter-fundraiser for Sanders
A group of around 100 Bernie Sanders supporters showered Hillary Clinton's motorcade in 1,000 single-dollar bills as the 2016 Democratic presidential candidate drove to a fundraiser with George and Amal Clooney on Saturday.
Howard Gold, who lives down the street from Clooney in Los Angeles' tony Studio City neighborhood, hosted the group of Sanders supporters for a $27-a-person fundraiser. As part of that event, Gold and other organizers handed out $1 bills for attendees to throw at Clinton as she drove by.
Gold and others said the protest was meant to be a fun way to show what they called the absurdity around campaign finance laws. Gold said he doesn't support the former first lady because of her foreign policy views.
"She is the most militaristic of any of the candidates," Gold, 56, said, citing her tenure of secretary of state. "I really think she is."
Gold, whose family founded the 99 Cents Only Stores chain, withdrew the money from a bank, organizers said.
The Sanders supporters blasted "Hail to the Chief" and "We're in the Money" as Clinton drove by, and once she passed, the group danced in the street, stomping on the dollar bills.
Clinton was in Los Angeles for a rally earlier in the day and two fundraisers, including the evening event hosted by Clooney, the famed actor, and his wife, Amal Clooney, a renowned human rights attorney.
The Hillary Clinton fundraiser hosted by the Clooneys was a star-studded affair, according to sources inside the event.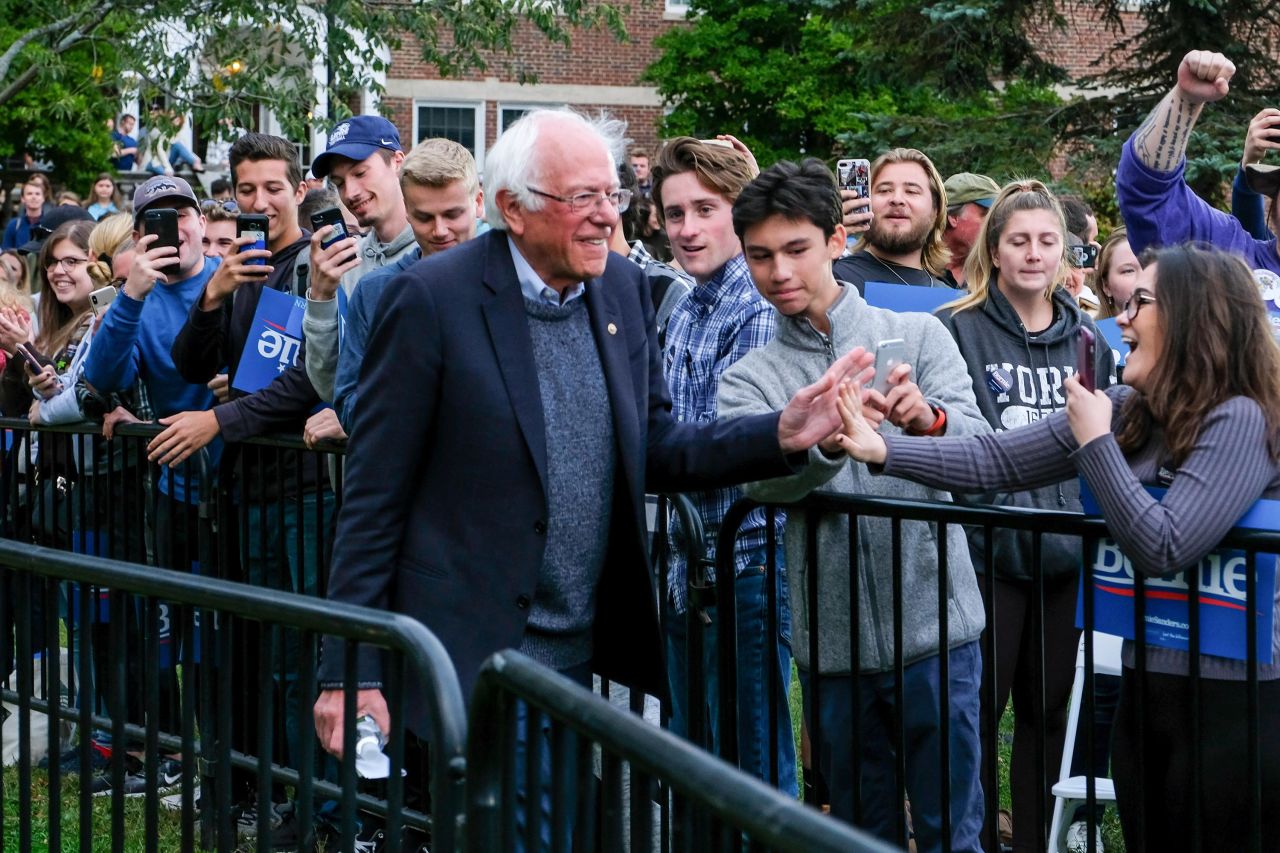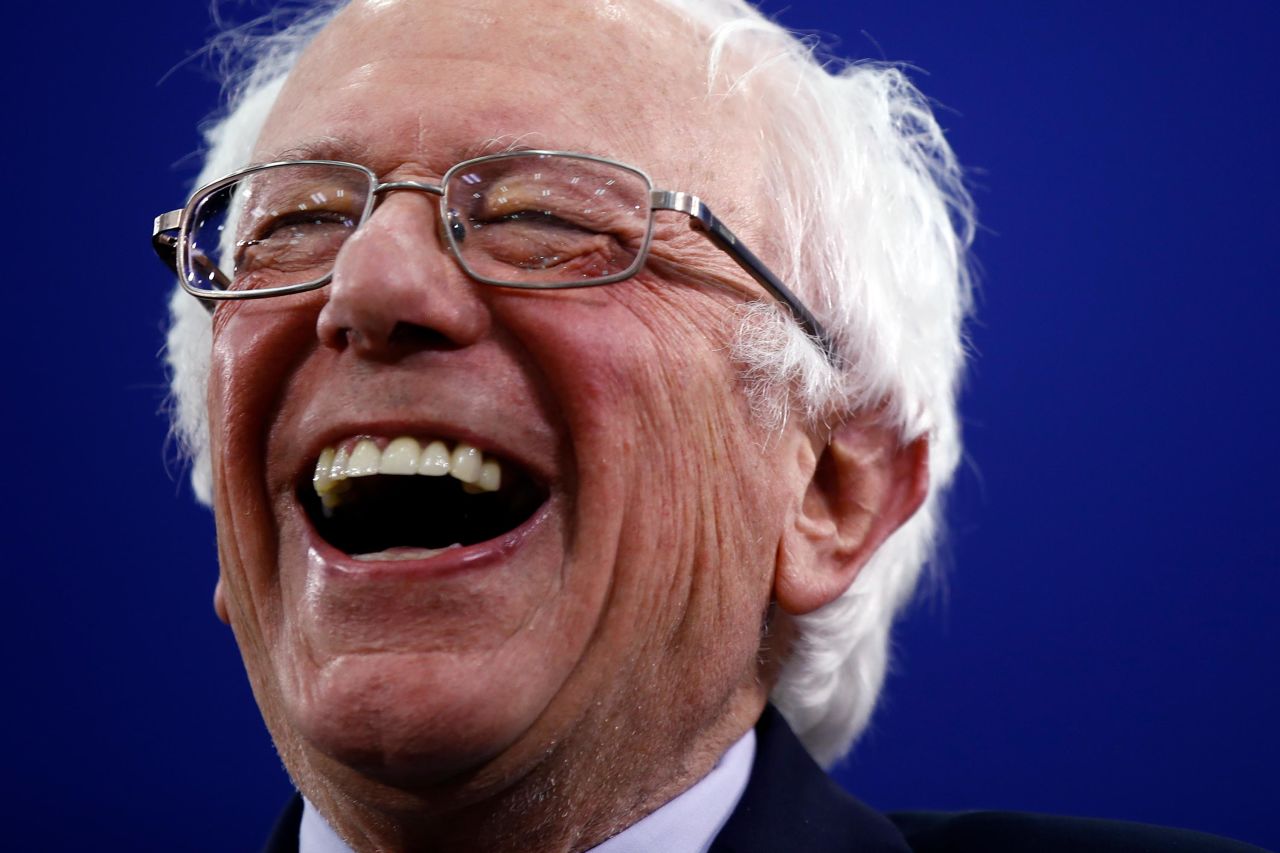 In photos: Former presidential candidate Bernie Sanders
In addition to the hosts, it was co-hosted by Marilyn and Jeffrey Katzenberg, the CEO of DreamWorks, Kate Capshaw and Steven Spielberg, the well-known director, and Cheryl and Haim Saban, the longtime Clinton donor and owner of Univision.
Celebrities in attendance included Jane Fonda, Ellen DeGeneres, Portia de Rossi, Jim Parsons and James Cameron, according to sources inside the event.
The is the second fundraiser the Clooneys have headlined with Clinton in as many days. The first was Friday night in San Francisco.
Both of the Clinton-Clooney fundraisers benefit the Hillary Victory Fund, a joint fundraising effort for the Clinton campaign, the Democratic National Committee and a host of state Democratic parties.
To co-host the event, a couple was asked to donate $353,400 to the fund. Single tickets cost $33,400.
Clinton's campaign defended the fundraisers on Friday by knocking Sanders for not raising money for Democrats, something Sanders has just recently started doing, not near the level Clinton has.
"Hillary Clinton has made it a priority to raise money for Democrats up and