Story highlights
Sen. Carl Levin, a Democrat from Michigan, retired from the U.S. Senate in January 2015 after serving 36 years
The U.S. Navy's next Arleigh Burke-class guided missile destroyer will bear his name, the Navy announced Monday
The U.S. Navy's next Arleigh Burke-class guided missile destroyer will bear the name of a former chairman of the Senate Armed Services Committee, Secretary of the Navy Ray Mabus announced Monday.
Sen. Carl Levin, a Democrat from Michigan, retired from the U.S. Senate in January 2015 after serving 36 years, including nine as chairman of the Armed Service Committee.
"My family and I are deeply moved by this singular honor and to be so wonderfully connected to the men and women of our great Navy," said Levin after Mabus made the announcement in Detroit, where the six-term U.S. senator was born and attended the city's public schools.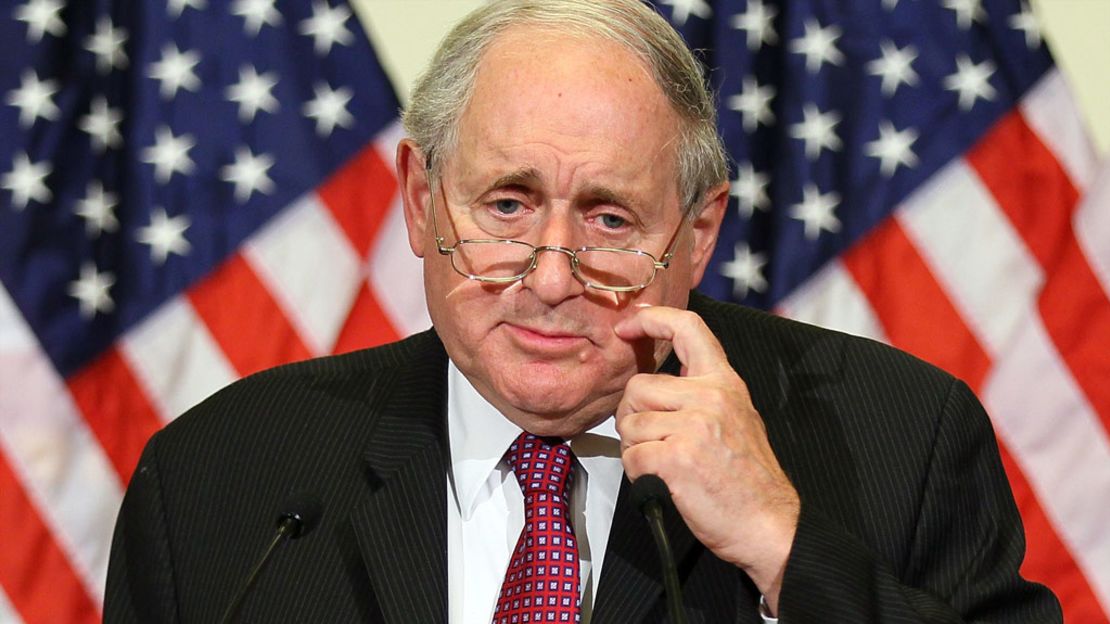 "It is a great honor to name this ship in recognition of such a dedicated public servant," Mabus said. "I have no doubt that all who serve aboard her will carry on the legacy of service and commitment exemplified by Carl Levin during his storied career."
Levin, 81, is currently chair of the Levin Center at Wayne State University Law School and senior counsel at the law firm of Honigman Miller Schwartz and Cohn LLP.
The USS Carl M. Levin is the latest in a class of warships that have been in the Navy since July 4, 1991, when the USS Arleigh Burke was commissioned.
READ: Supercarrier to join fleet in September
Sixty-two ships of the class are in the fleet. The Levin will join seven others that are under construction.
The destroyers range in length from 505 feet for the early models to 509 for the later ones. They are powered by four gas turbine engines driving two propeller shafts that make the ships capable of speeds of more than 34 mph. They carry a crew of 329, armaments including a variety of missiles, torpedoes and a 5-inch gun and two helicopters armed with missiles and torpedoes.
The Levin will be built by Bath Iron Works in Maine and is planned to enter the Navy's fleet in 2020.