Story highlights
Trump has spent the days since his homecoming rally Wednesday night cloistered in Trump Tower
On Sunday, in a rare move, Trump did not appear on or call into any news program
(CNN) —
Donald Trump is trying something new: playing it safe.
With a commanding lead in the latest polls ahead of the New York GOP primary, the Republican front-runner is dodging the spotlight – and staying out of trouble.
After a series of unforced errors and controversies culminated in a bruising double-digit defeat in the Wisconsin primary last week, Trump has spent the days since his homecoming rally Wednesday night cloistered in Trump Tower huddling with aides, retooling his campaign operation and – most importantly – skirting controversy.
READ: A Sunday without Donald Trump
In his only public outing between his Wednesday and Sunday rallies in New York, Trump hopped into his motorcade and went to the World Trade Center, where he visited the 9/11 museum. Despite a pack of reporters who trailed him to the site, Trump – who can rarely resist the glare of trailing cameras – let his actions, which included a $100,000 donation to the museum, speak louder than his words, silently returning to Trump Tower.
And Trump on Sunday – for the first time in more than four months – did not appear on or call into any news program, leaving a vacuum that allowed the political narrative to shift from that of a campaign in disarray to one getting its act together.
"Lying low for a few days might play to his advantage to get his campaign organized and focused," Republican strategist Ron Bonjean said.
Even Trump's tweets struck a less inflammatory tone over the weekend. While the real estate mogul expressed frustration with Colorado's delegate awarding system, his message seemed more measured in comparison to the reactions from his Twitter feed during the rest of the campaign cycle.
"I win a state in votes and then get non-representative delegates because they are offered all sorts of goodies by Cruz campaign. Bad system!" Trump wrote, adding later, "How is it possible that the people of the great State of Colorado never got to vote in the Republican Primary? Great anger - totally unfair!"
Home-state advantage
And while his GOP rivals in New York are scrambling to pick at Trump's massive home state advantage, Bonjean said the real estate mogul "can only go down."
"If he were just to stop talking right now until the New York primary, he would probably win it hands down. The danger for Trump is he could talk himself out of delegates," Bonjean said.
READ: Trump aide: Cruz using 'Gestapo tactics' in delegate hunt
A string of surveys of New York Republicans have shown Trump above the 50% threshold needed to clinch all of New York's statewide delegates. Trump could pick up the full slate of New York's 95 GOP delegates if he matches that support in each of New York's 27 congressional districts – where a total of 81 delegates are at stake.
Campaign pivot
Ed Brookover, a senior adviser to the Trump campaign, said Trump is on the cusp of becoming presumptive nominee and is preparing to pivot to a general election – a new chapter in the campaign that calls for adjusting the playbook.
"You don't necessarily call the same plays in the fourth quarter of a football game that you do in the first quarter," Brookover said.
Trump campaign manager Corey Lewandowski did not respond to a request for comment.
Trump's double-digit loss in Wisconsin — once a primary contest many believed to be within his grasp – came after a damaging set of mishaps that began with his campaign manager being charged with simple battery and ended with Trump twice flip-flopping on his abortion position.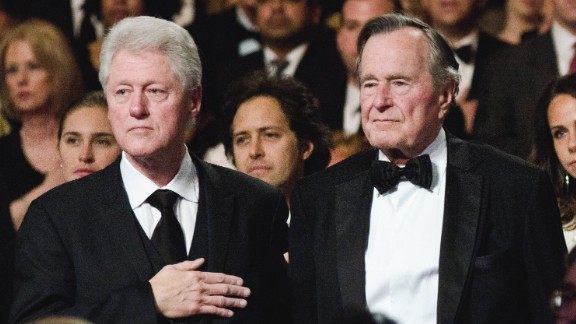 Now playing
01:59
The Bush and Clinton relationship roller coaster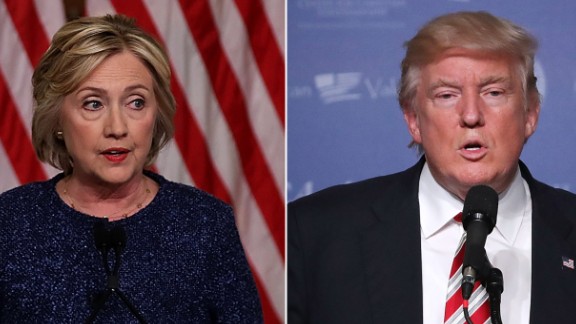 Now playing
04:21
How did Trump, Clinton differ in terror attack response?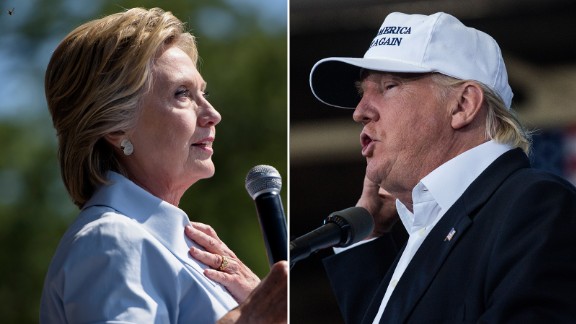 Now playing
05:05
On transparency, how do Trump and Clinton stack up?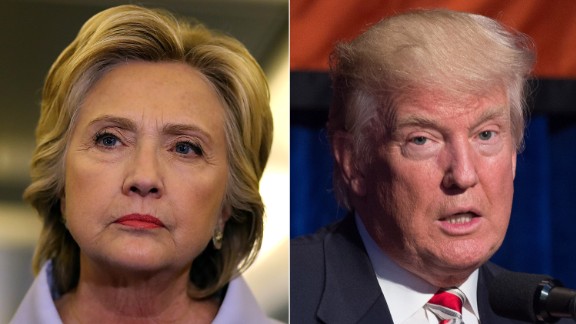 Now playing
01:16
CNN/ORC polls: Trump leads Clinton in Florida, Ohio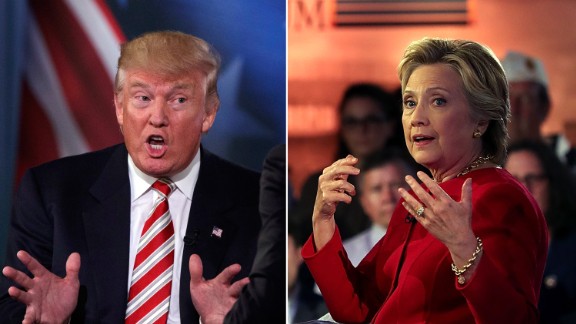 Now playing
02:58
Clinton, Trump throwdown at presidential forum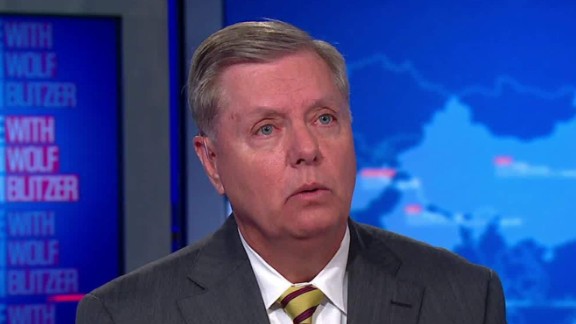 Now playing
01:09
Graham: Undecided on Clinton or Trump for president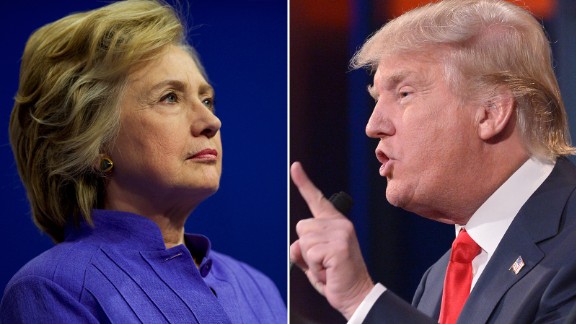 Now playing
02:56
Donald Trump and Hillary Clinton prepare to debate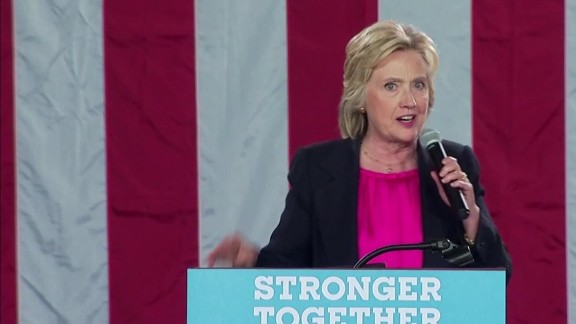 Now playing
02:12
Clinton, Trump trade jabs over national security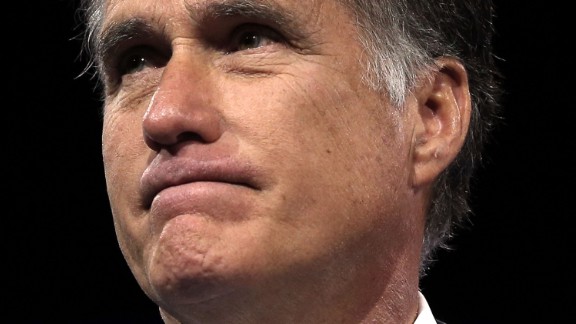 Now playing
01:15
Romney reads mean tweets from Trump supporters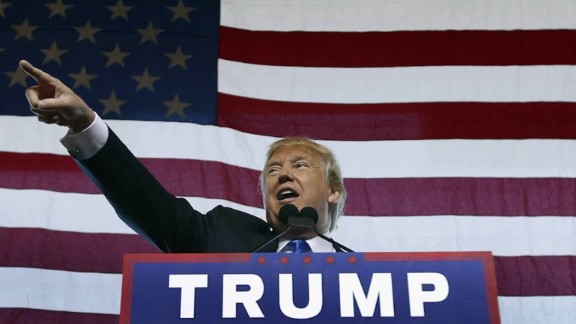 Now playing
01:58
Donald Trump's incendiary rhetoric history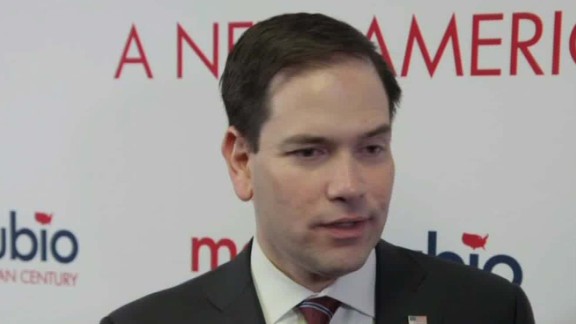 Now playing
01:56
Rubio: 'I'll support nominee, but it's getting harder'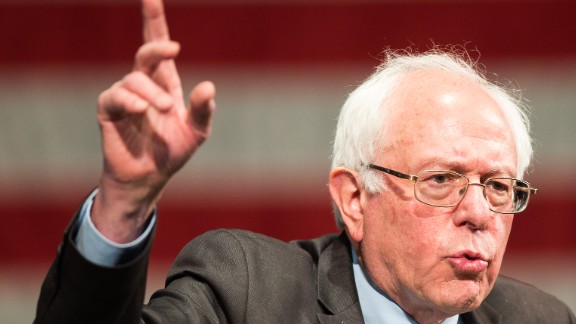 Now playing
01:06
Sanders: Rally violence is not what America is about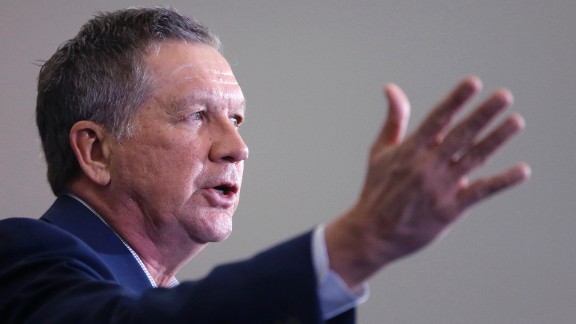 Now playing
01:35
Kasich: Trump created toxic environment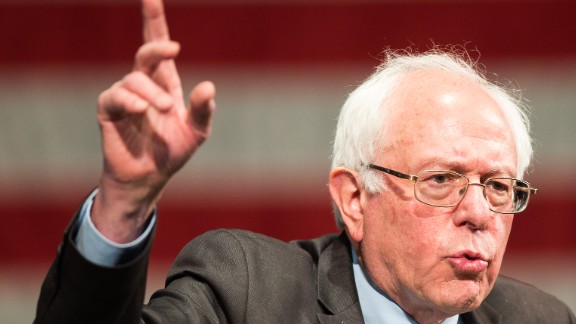 Now playing
01:44
Bernie Sanders wins case to allow 17-year-olds vote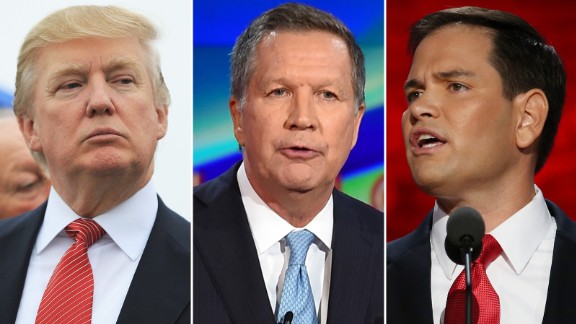 Now playing
02:41
Republicans divided over strategy to beat Trump
Now playing
01:32
Trump, Cruz and Rubio on CNN's Snapchat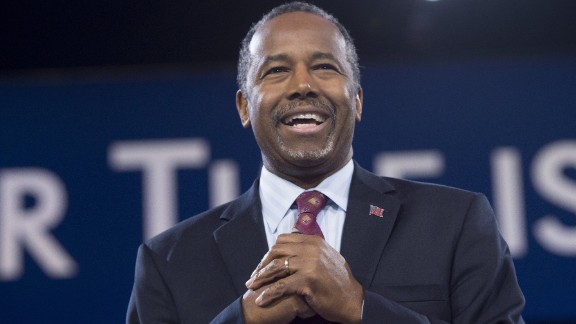 Now playing
02:49
Ben Carson endorses Donald Trump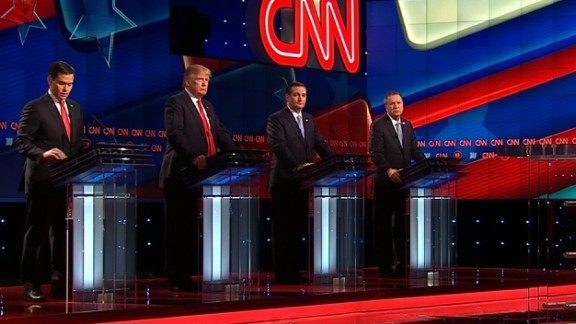 Now playing
01:31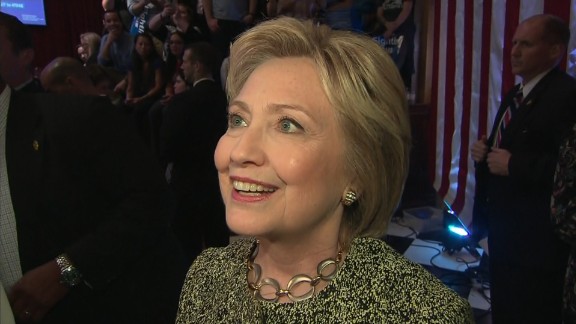 Now playing