Story highlights
Colorado Republicans had 10 seconds to make their pitch for delegate slots
Most could only get in their name, ballot position number and favored presidential candidate
You could be forgiven for mistaking Saturday's event at the Broadmoor Arena in Colorado Springs for an "American Idol" audition.
Thousands of Colorado state delegates squeezed into the stands to listen to more than 600 fellow Republicans make their case to be national delegates at the convention in Cleveland.
And there was no time to waste.
During crunch time at the state assembly, candidates had 10 seconds to earn their ticket. Some stood on stage holding signs with their ballot number, others used props or catchy slogans.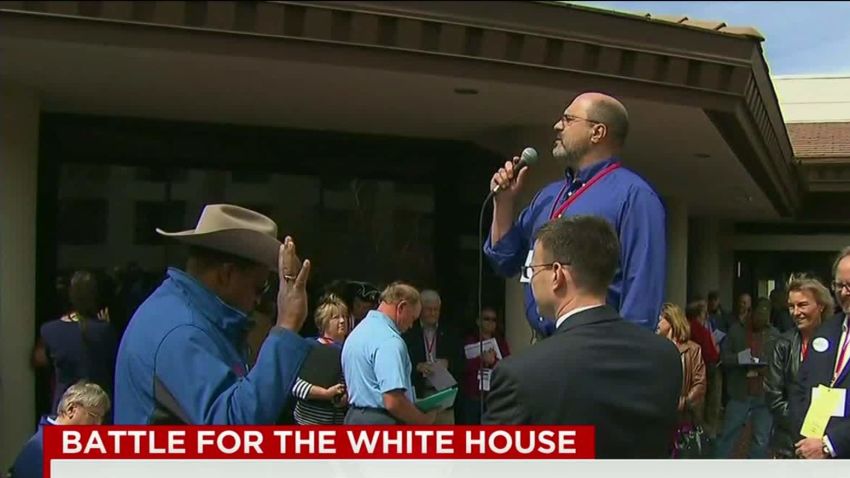 Inside the battle to become a Colorado GOP delegate
Getting the opportunity for a 10-second pitch to a group of rowdy conservatives wasn't easy. Just to get to that point, state delegates had to get elected at the precinct level for a chance to go to the county level. Once candidates got past the county, about half moved on to the congressional district assemblies and the rest pitched to the state convention.