Story highlights
Bills and laws about "religious freedom" are prevalent in the Southeastern states
CNN journalists collected opinions from residents across the region
(CNN) —
A spate of bills across the nation, but especially across the South, has pitted religious freedom against LGBT rights, resurrecting the specter of the civil rights movement, which saw religion and race locking horns many decades ago.
In North Carolina, it's about which bathrooms transgender people can use. The same concerns have been raised in South Carolina's legislature.
Tennessee says it wants to protect the religious freedom of therapists who wish not to treat the LGBT community.
And in Mississippi, the bill covers everything from wedding DJs to adoption services.
What's up with all the religious freedom bills?
CNN journalists fanned out to gather a spectrum of opinions from around the South. Those sounding off provided a variety of opinions, ranging from outright approval to tepid acceptance to concern to denunciation. Here are some of their stories.
Bartender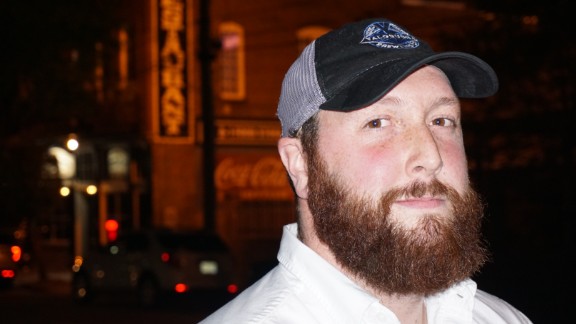 Kevin Conlon/CNN
Mark Leopold, 28, is white, straight, privileged, educated and, when he moved to Jackson, Mississippi, for his wife's job, he was perfectly cognizant that he could be viewed as a carpetbagger. The Syracuse, New York, native was also aware of Mississippi's reputation for being slow to progress in many ways.
He was surprised when he arrived two years ago. The people were welcoming, humble, gracious and "sick of being the ass-end of every joke." He and his wife have already made lifelong friends during their short stint in the Magnolia State. He called them "the best people we've ever been friends with," and those friends are now distraught, as he is.
"It's sickening and mystifying," the Ivy League graduate said. "This law is not going to personally affect me, but so many of our friends that we've become close with down here either have young children or about to have kids, and you can tell when you talk to them that they don't know if this is an environment they want to bring a child up in."
The argument that the bill protects Christianity in one of the most devout states in the Union seems spurious to him. It appears Mississippi is acting like "an animal backed into a corner, and lashing out against progress, freedom, love, anything that they can to preserve the way that they think that things should be." And this is to say nothing of the potential brain drain the law could spawn, he said.
"People that are educated, progressive are not going to want to stay in a state that promotes discrimination. So people that have moved here such as my wife and myself, it's not encouraging for us to stay here," he said. "How could we live in a place that is openly encouraging discrimination? People that we're friends with, too."
Evangelist
Franklin Graham is the son of famed evangelist Billy Graham, and is an accomplished evangelist in his own right. The 63-year-old North Carolina native believes his state's Public Facilities Privacy and Security Act, which bans people from using bathrooms that don't correspond with their biological sex, protects "women and children against sexual predators."
In a Wednesday post to Facebook, he applauded Lt. Gov. Dan Forest, who recently said that if the law protected one woman or child from being molested, it was worth it, and any company that didn't appreciate "the worth of our children" could take their business elsewhere.
He also took aim at PayPal in the post. The online payment company announced this it was nixing plans for an operations center in Charlotte because it would be "simply untenable" to employ people in a state where team members wouldn't enjoy equal rights. Graham said this earned the California-based company "the hypocrite of the year award!"
"PayPal operates in countries including Saudi Arabia, Nigeria, and Yemen, for Pete's sake. Just last month PayPal announced they would be expanding in Cuba, a country in which homosexuals and transgender people have been imprisoned, tortured, and executed," he wrote. "And under the current law that they are so strongly protesting, PayPal could have chosen their own corporate bathroom policies."
Photographer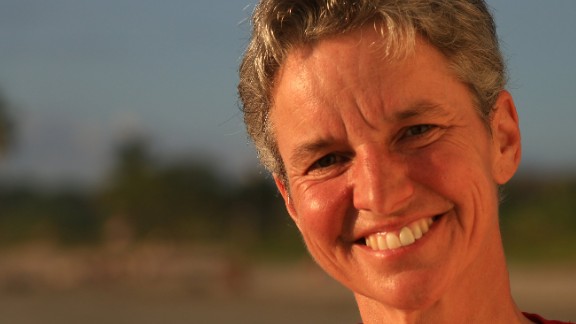 Courtesy Nicole Zelniker
Maia Dery is a photographer who teaches her craft as an art instructor at Guilford College in Greensboro, North Carolina, and she feels the politicians in her state who stand by House Bill 2, aka "the bathroom bill," could learn a thing or two from talking to someone who isn't in politics. She's looking at Gov. Pat McCrory, in particular.
"It might not do him any harm to spend some time in civil discourse with people who disagree with him, because that is completely lacking at the state level and at the national level as far as I can tell," the 50-year-old said. McCrory could benefit from a "10-day backpacking trip with people who disagree with him, not a party conversation. I'm talking about an immersive experience," said the surfer and blogger who enjoys leading photo expeditions to capture images around the Tar Heel State.
H.B. 2, she said, while problematic, especially for the economy and tourism, is only a symptom of a bigger issue: biased redistricting efforts that favor the conservative majority and dilute the voices of progressive voters on issues, which is "how we got this Legislature. That's how we got H.B. 2. That's how we got voter ID laws and restrictions on early voting."
More than a repeal of H.B. 2, she'd like to see efforts to bridge what she calls "a pretty intransigent cultural divide." In short, she said, "What we really need is sensible voting districts with diversity in all of them that allows us to have a vigorous debate at every level."
Baker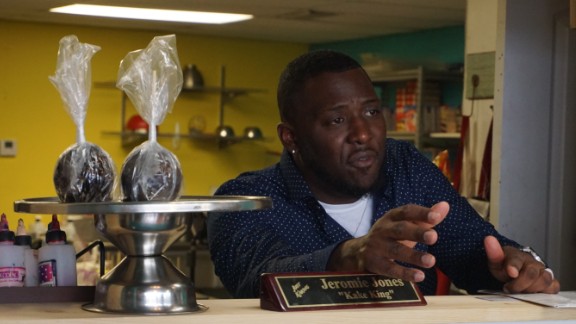 Polo Sandoval/CNN