Story highlights
Charlie Sheen is a suspect in an ongoing criminal investigation, police say
The actor also faces a lawsuit by a former fiancée accusing him of assault
Charlie Sheen may be in trouble again.
The actor and Hollywood bad boy is a suspect in an ongoing criminal investigation involving alleged threats Sheen has made, according to the Los Angeles Police Department.
The LAPD is not releasing more details at this time or naming the victim, due to the nature of the crime.
The criminal investigation is the latest in a string of bad news for the former "Two and a Half men" star. His former fiancée Scottine Ross filed a lawsuit in December accusing him of assault, battery, false imprisonment and failure to disclose to her that he was HIV-positive.
The lawsuit alleges that, on several occasions, Sheen locked Ross in the bathroom, pushed her, dragged her by the arms, placed her in a chokehold and pointed an unloaded gun at her and repeatedly pulled the trigger.
Ross, an adult film actress known as Brett Rossi, and Sheen were in a relationship from November 2013 to October 2014, according to the suit.
Sheen's attorney has denied the allegations, saying Ross is trying to extort money from the former "Two and Half Men" star.
Representatives for Sheen did not immediately respond Thursday to a request for comment.
The actor has been mostly out of work since his FX series, "Anger Management," was canceled in December 2014. After several years of erratic behavior, Sheen, 50, announced in November that he is HIV-positive and that his hard-partying days were behind him.
The LAPD said its Threat Management Unit is leading the Sheen investigation.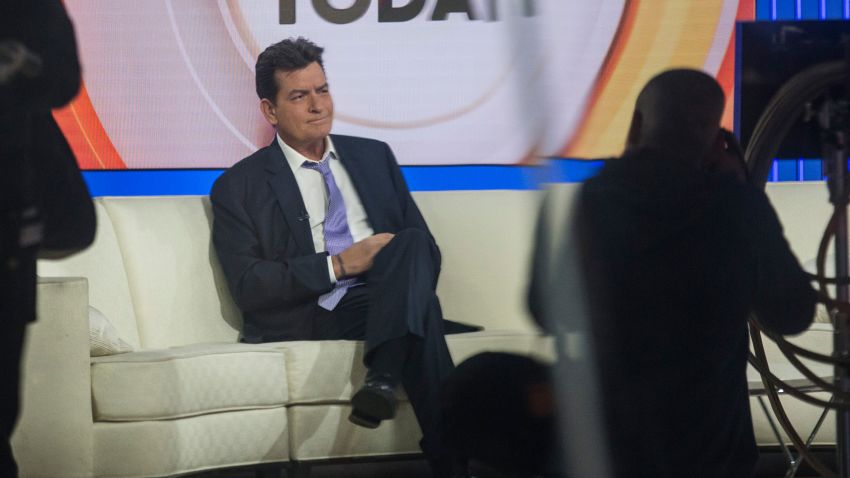 Charlie Sheen: I am in fact HIV-positive