Story highlights
Champions Dinner held at Augusta every year
All surviving winners invited to select gathering
Defending champion chooses menu
Choices have ranged from haggis to cheeseburgers
It's a tradition dating back to 1952 that was started by the legendary Ben Hogan.
On the Tuesday before the action starts at Augusta, all the surviving winners of the Masters are invited to the Champions Dinner and the defending champion chooses what's on the menu – and picks up the tab.
What could possibly go wrong?
Jordan Spieth played it safe this year with a Texan-style barbecue preceded by a "local greens salad" and followed by "warm chocolate chip cookie."
Previous defending champions have plumped for more adventurous menus, notably Scotsman Sandy Lyle, with his haggis starter – a dish of sheep innards minced with oatmeal and spices – not to everyone's taste.
"It doesn't sound very nice in the first place," the 1988 winner told CNN.
"It's a lot of barley, spices, blood, slightly sort of off cuts," added Lyle, who admitted most of his fellow diners "just pushed it around their plate."
As Larry Mize put it: "Well I guess I've had the dinner every year except Sandy Lyle's year, I did not have the haggis, that was unique the haggis!
"Thank God it wasn't the main course otherwise it would have been a disaster," said Lyle in his defense.
"I don't think there's much chance of being served again unless (fellow Scotsman) Russell Knox wins this week."
The following year another British golfer – Nick Faldo – hit some rough with his choice of steak and kidney pie.
Unbeknown to Faldo, many of his Augusta kin hadn't sample one of the dish's key ingredients.
"They said what is a kidney? They didn't like the look or sound or smell of kidney, so that didn't go down well."
After winning again in 1990 and 1996, Faldo finally found his rhythm.
"Second year I did Shepherd's Pie and even trifle and that was better but my last one was way better. I did good old cod, fish and chips."
In 1998, Tiger Woods served up cheeseburgers, french fries and milk shakes, while South African Charl Schwartzel went for a traditional South African barbecue with plenty of burgers on the side in 2012.
From a straw poll of golfers interviewed by CNN, Vijay Singh's Asian themed menu with multiple courses in 2001 went down a storm. "Vijay's was very very good," said Faldo.
"I think that was probably the most popular dinner we've had because it got a round of applause," added Lyle.
In truth, the real highlight for the diners is the sense of occasion, with two-time winner Ben Crenshaw acting as master of ceremonies.
"It's very, very special," said reigning British Open champion and 2007 Masters winner Zach Johnson. "Those iconic names around that table and being a part of that to a degree is beyond special."
Spieth concurred: "It will be certainly unique," the defending champion told the Masters website. "There will be nothing that I've ever done before or will ever do that will match the first time talking to that audience."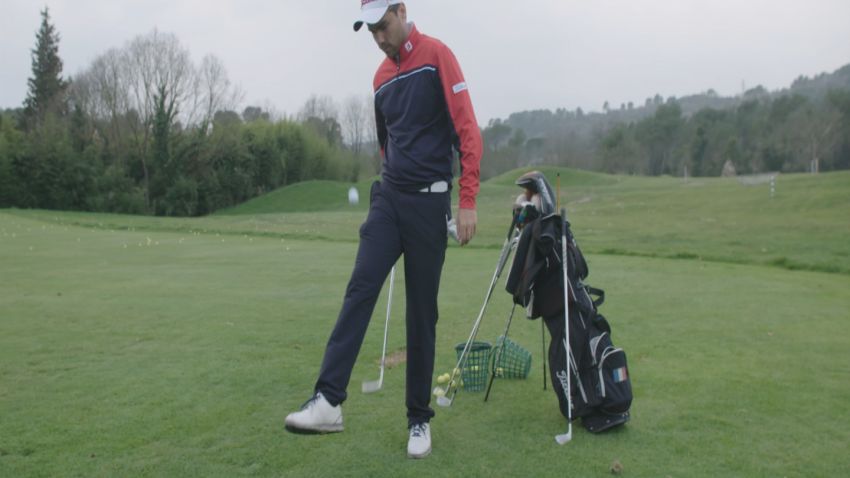 Masters 2016: Bubba, Rory, Jordan ... Langasque?