Story highlights
Lucas Di Grassi wins Long Beach ePrix
Victory takes him top of Formula E driver standings
The last time Lucas Di Grassi stood atop a Formula E podium, his joy was cut cruelly short.
The ABT Schaeffler Audi driver took the checkered flag at the Mexico ePrix but was disqualified two hours later when it was discovered his car had contravened weight rules.
To make matters worse, he was not long after instigating wild, champagne spraying celebrations in front of race fans and TV cameras.
There was to be no such disappointment Saturday, however, as the Brazilian driver swept to victory at the Long Beach ePrix in California.
Di Grassi started second on the grid but maneuvered past DS Virgin Racing's Sam Bird to take the lead as the race began to heat up on lap 12.
He soon set about about stretching his advantage but a spectacular crash involving Nelson Piquet Jr of NEXTEV TCR in the closing stages saw the safety car employed and Di Grassi's cushion drastically curtailed.
But Di Grassi was the quickest to find form as the race restarted and he closed out the victory in front of Venturri's Stephane Sarrazin in second and ABT Schaeffler Audi teammate Daniel Abt in third.
More importantly, the victory moves Di Grassi to the top of the overall driver's standings, one point clear of Sebastian Buemi of Renault e.Dams who finished way back in 16th position Saturday yet still picked up two points for recording the fastest lap of the day.
"I'm very happy to show that if you keep your focus, keep up your work, good results come," Di Grassi said in comments carried by the Formula E official site.
"From the outside races always look comfortable, this is a tricky track, it's very easy to do mistakes. It's an extremely difficult car to drive on the edge so we had no comfort in winning the race. We just had to focus on making no mistakes."
A first for Formula E
Although he started on pole – in light of fastest qualifier Antonio Felix da Costa's disqualification for a technical infringement – Bird could only manage a sixth place finish after veering off course and making use of the escape road at Turn 5 shortly after changing to his second car.
His car was undamaged but it enabled the Mahindra Racing pair of Nick Heidfeld and Bruno Senna to edge into fourth and fifth position respectively.
Jerome d'Ambrosio – who finished second in Mexico City but was later awarded the race win after Di Grassi was disqualified – and Loic Duval, both of Dragon Racing, finished in seventh and eighth respectively.
Andretti's Simona de Silvestro and Venturi's Mike Conway closed out the points positions. In finishing ninth, de Silvestro became the first female driver to claim points in Formula E.
Read: World's most exciting electric supercars
Read: Shoreline shockwaves to rock Long Beach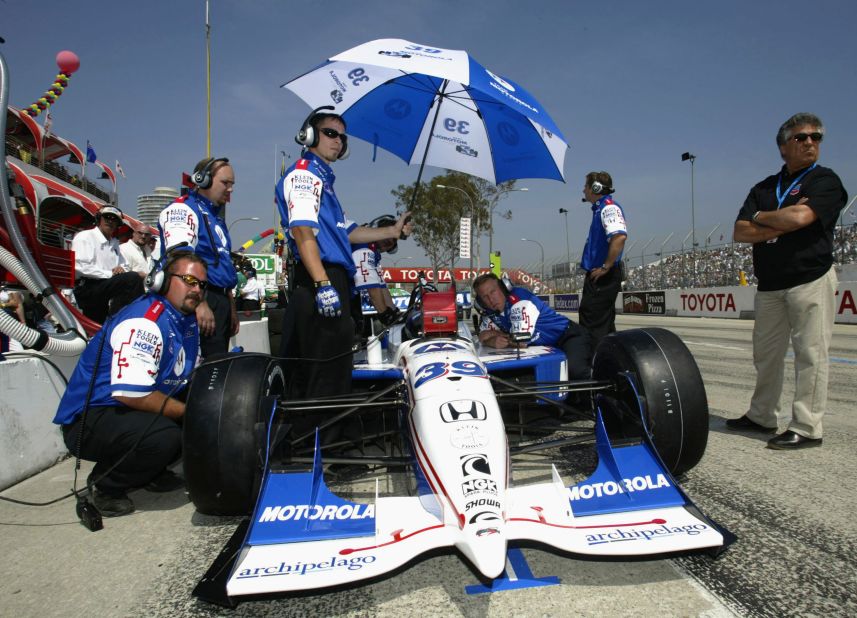 Long Beach: Legend of a 'true classic'