Story highlights
NEW: A man says he couldn't recognize the charred bodies of his parents, who both died after the collapse
At least 24 died when the concrete crashed down; search efforts could end Friday if no one else is found
Kolkata police question 12 from the construction company building the overpass, a police official says
Indian construction company IVRCL faces charges of attempted murder, mischief and criminal conspiracy in connection with the collapse of an overpass in Kolkata, said Nurul Absar, who heads a police station in that city and filed the case.
At least 24 people died midday Thursday when a section of a bridge that was under construction crashed down onto the streets of Kolkata's Girish Park area.
Police brought in 12 people from IVRCL for questioning Friday, Kolkata police official Debasish Boral said. It was not clear how many of them, if any, will be formally arrested or charged and, if so, on what counts.
While there was no immediate response to the charges from the company Friday, an IVRCL executive has said the whole thing was not his construction company's fault.
"It's nothing but a God's act," K. Panduranga Rao of the Hyderabad-based company told reporters, according to CNN IBN. "So far in 27 years, we have constructed several number of bridges … it never happened."
That's not to say, though, that bridges or other overpasses under construction haven't collapsed before in India.
A bridge fell on an express train in Bhagalpur in 2006, killing dozens of passengers. Three years later, 30 workers died when a scaffolding on a bridge in Kota crashed down.
And in eastern Kolkata, not far from Thursday's collapse, an overpass collapsed three years ago, sending a truck careening into a canal. The people inside were rescued.
It's unclear whether IVRCL had any connection to those incidents.
Rao's comments drew fervent criticism on social media, with some calling for engineers and executives behind the project to be punished.
"Only the poor victims are to blame!" an incredulous Jayaprakash Narayan, a doctor and Loksatta Party founder, wrote on Twitter. "How dare they use roads?"
Friday's charges, then, represent the first step toward levying official blame – and punishment – on those involved in building the bridge instead.
Search effort wrapping up
The 2-kilometer Vivekananda Overpass project had been in the works for years. It was supposed to be finished five years ago, only to be plagued by delays.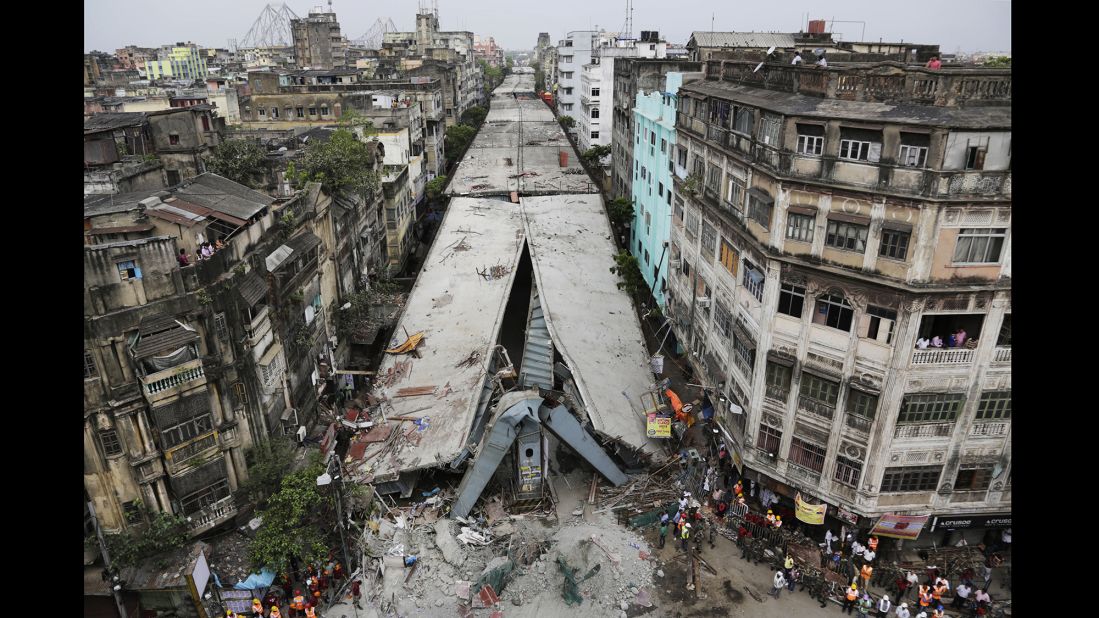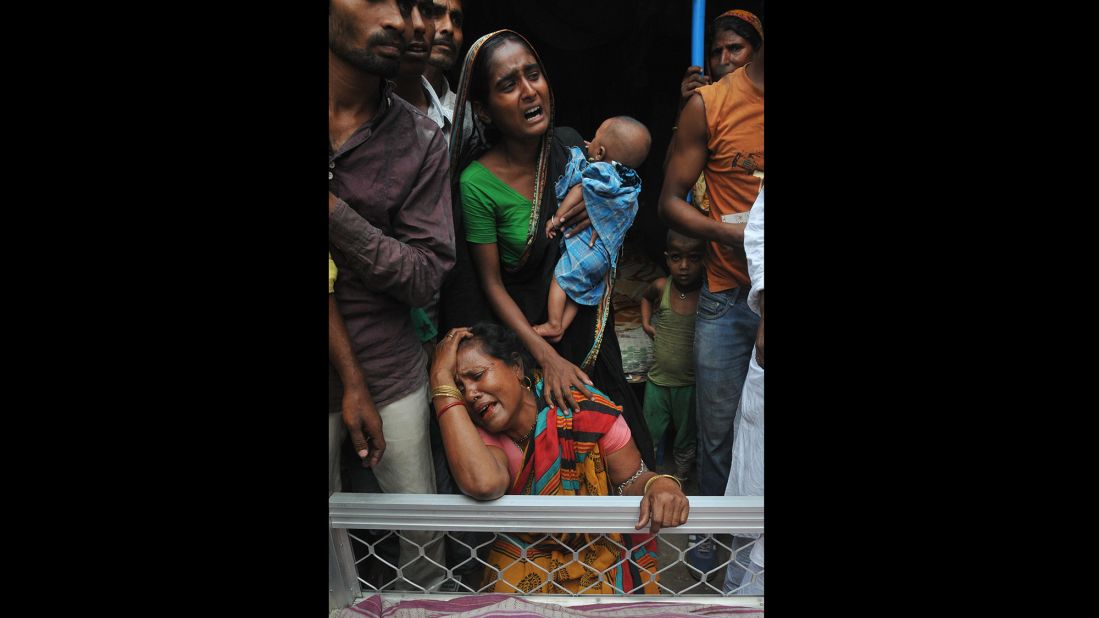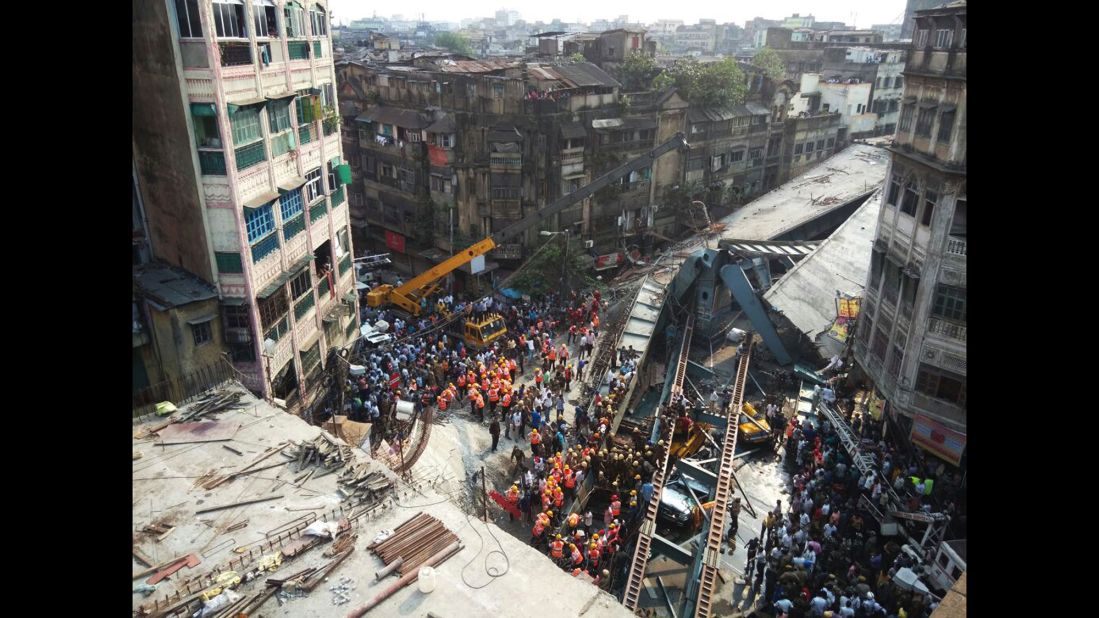 Overpass collapses in Kolkata, India
They were later replaced by an army of hard-hatted rescue crews, who toiled under bright lights and used heavy machinery to lift wide slabs of fallen concrete.
Ahhiskek Kanoi's parents were among those who didn't make it. He told CNN that their burned bodies were found in "very bad" condition.
"I couldn't even recognize them," Kanoi said.
His grandmother lamented afterward that "there is no limit to hardship and sorrow in life."
"My heart bleeds with pain. He was my only son," she said of Kanoi's late father.
Eighty other people were pulled out, injured but alive, the National Disaster Management Authority said.
As of late Friday afternoon, there hadn't been any rescues for hours. While there was still work to be done – at least three trucks remained pinned under a large concrete slab at that time, while volunteers busily passed off water to rescuers at the site – it's not likely to go on for much longer.
"They are coming to the end of the operations," Gupta told CNN. "More or less, the debris has been cleared.
CNN's Sugam Pokharel reported from Kolkata, and CNN's Greg Botelho reported and wrote from Atlanta. CNN's Sumnimna Udas and Huizhong Wu contributed to this report.