Story highlights
One person was taken to a hospital and is in critical condition
Tweet warning sent out: "Take cover immediately!"
The blare of tornado sirens filled the Oklahoma night Wednesday as at least one tornado struck the state, according to the National Weather Service office in Tulsa.
Seven patients were taken to hospitals in the greater Tulsa area, Laura O'Leary with the Oklahoma Emergency Medical Services Authority told CNN.
One person was in critical condition, she said.
"Likely tornado on the ground between 66 and I-44 between Verdigris, Claremore moving ENE. Take cover immediately!" the agency tweeted.
The powerful storm was moving east at 25 mph and produced hail up to 1.75 inches in diameter.
A damaging tornado was reported by a weather spotter.
Amy Jankowski, a meteorologist with the Weather Service, said there are reports of debris being shot into the air by the tornado.
The city of Tulsa tweeted there was damage and downed power lines north of downtown Tulsa.
There have been no immediate reports of injuries, Tulsa County Sheriff's Deputy Justin Green said. The Sheriff's Office has heard of debris in roadways and a power pole down, Green said.
There were also tornado watches in parts of Arkansas, Louisiana, Mississippi and Tennessee until 3 a.m. Central Time on Thursday.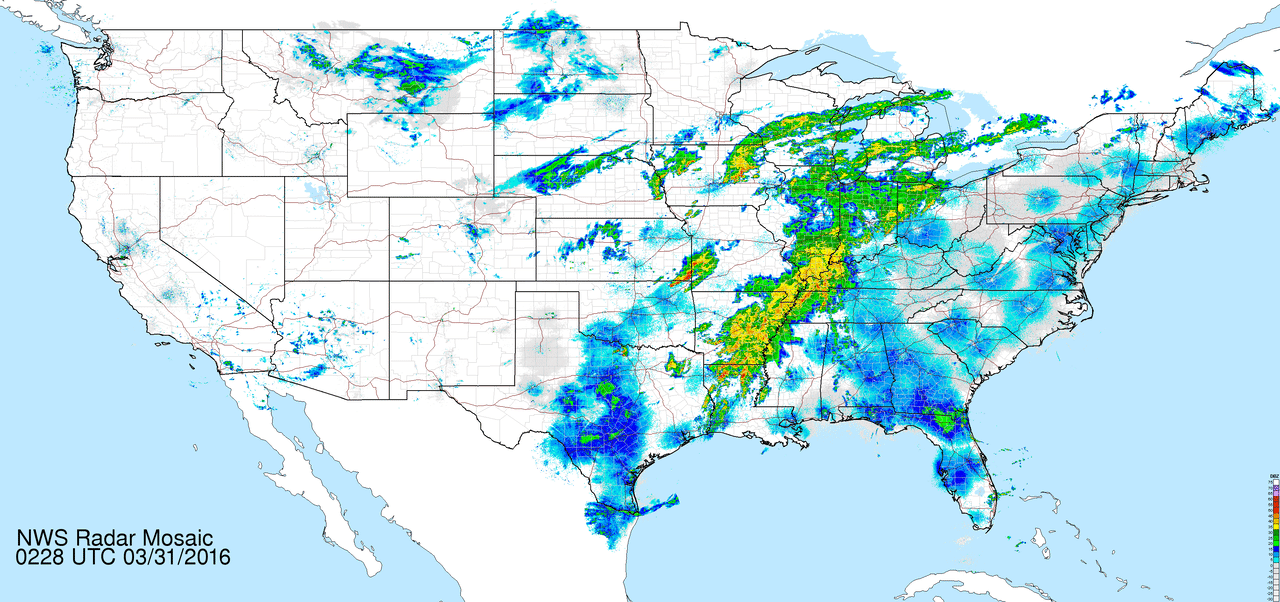 The severe weather threat will shift east on Friday, including much of Alabama and maybe even Georgia, according to CNN Meteorologist Jennifer Gray.
Flooding will remain a concern in the southeast on Thursday and Friday, the National Weather Service said.
Gray says showers are likely occur from the Mississippi valley eastward through Friday.
CNN's Joshua Berlinger, Rachel Aissen, Dave Alsup and Keith Allen contributed to this report