Story highlights
Renault returns to F1 with two new drivers
French firm bought back its former team Lotus
Kevin Magnussen hired after McLaren exit
Jolyon Palmer to make F1 racing debut
It must have felt a bit like being dumped by a partner via text.
Though for racing driver Kevin Magnussen, the dumping came in the shape of an email – on his 23rd birthday.
His illustrious employer, the McLaren Formula One team, had written to politely tell him his services were no longer required.
Despite racing for the team in 2014 and standing in for concussed new recruit Fernando Alonso at last year's Australia Grand Prix, Magnussen was suddenly leaving the ranks of the racing elite and joining the world's 201 million unemployed.
But, just four months after his doldrums, the Dane has been given a second chance with the resurrected Renault team in 2016.
"I lost the seat at McLaren in strange circumstances," Magnussen tells CNN's The Circuit show ahead of the new season, with a dash of understatement.
"I've been out of racing for a year, on the sidelines watching the races. It makes it even tougher when you're watching; it hurts, it's difficult.
"This is a second chance, completely."
McLaren, like Renault a former championship-winning team, has struggled to restore its glory days despite reuniting with engine partner Honda.
"When I arrived at McLaren they were on the way down," says Magnussen, whose only podium at the British team was on his F1 debut in Australia two years ago. "That's difficult coming in to a top team on the way down, but this is a top team on the way back up.
"That's a completely different mentality and gives a different spirit in the team. We will see results every weekend and improve every weekend, whereas while I was at McLaren we were a bit lost and we were losing track every week."
The driver merry-go-round in F1 is fickle and, quite often, not so merry.
Pastor Maldonado was all set to continue his career with Renault but the Venezuelan was suddenly replaced by Magnussen – who had in turn had been ousted by Alonso at McLaren.
"There is pressure," Magnussen reflects. "We're Formula One drivers and it's one of the sports where there is most pressure on the athletes.
"Not many drivers get a second chance but I've been given a really good one, this is not any team, this is the Renault Sport F1 team, a factory team that has proven itself.
"It has done it all before not long ago with Fernando (Alonso) when they won back-to-back world championships in 2005 and 2006.
"It's exciting, and I can't wait to get back."
Renault is also returning to F1, which could be considered brave after a barrage of criticism by Red Bull over the under-performing power units it has supplied to its customer teams since 2014's rule change on engines.
The French car manufacturer is determined to roar once more after buying back the Lotus race team it ran under various monikers between 2000 and 2010.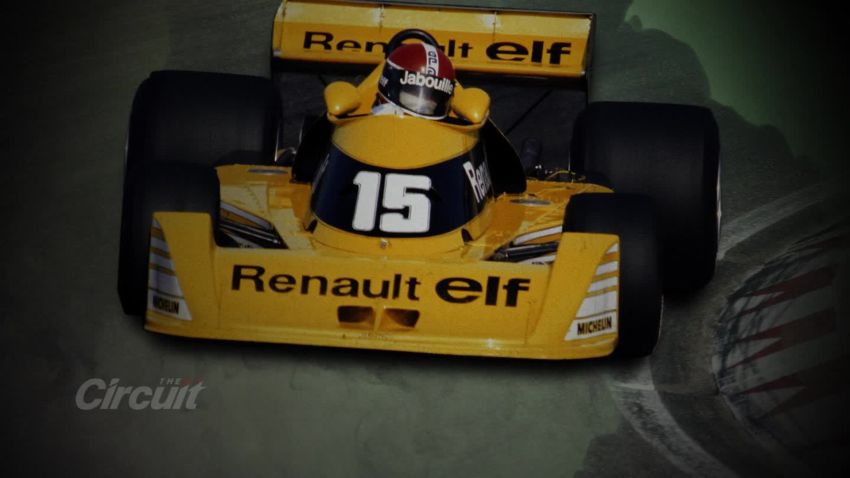 How well do you know Renault's F1 history?
The Britain-based marque has won four world titles in total – two with Michael Schumacher in 1994 and 1995 when it was branded Benetton, and two under the Renault name in 2005 and 2006.
"This is a real year of rebuilding," assesses new Renault driver Jolyon Palmer, who settled into the team as the Lotus reserve in 2015 when he took part in 13 first practice sessions.
"The takeover at Lotus was done really late, and Lotus were in a lot of financial trouble last year.
"The car also had a Mercedes engine in 2015 and now it has a Renault engine. There are many challenges, but there is more to come.
"I'm not expecting fireworks straight away – these are just the building blocks of what will be a successful future."
Like his new teammate Magnussen, Palmer was also balanced precariously on the precipice of losing a race seat after originally signing for the cash-strapped Lotus team for 2016.
However, Renault decided to honor the British racer's contract and now, at the age of 25, he is finally set to follow his Dad Jonathan, who raced in F1 in the 1980s.
Asked by CNN what he was most looking forward to in his rookie season, he smiled: "Racing hard. I've not done that for a while.
"I was a test driver last year and I miss racing. I'm looking forward to being on the grid, lights out and going wheel-to-wheel again.
"Now I've got my own race car and my own race team, I can push hard, be aggressive, and hopefully get some results.
"We need to wait and see what the car is capable of. I want to look back and be proud of what I've done this year."
Who will win the F1 title? Have your say on CNN Sport's Facebook page