Story highlights
Mothers want a ban on heading in soccer, tackling in football and rugby, checking in hockey for children under 14
They're lobbying lawmakers, pushing for new federal rules on contact sports for kids
Repeated hits to the head are blamed for degenerative brain disorder CTE
Karen Zegel and Kimberly Archie belong to a sorority no one wants to join: Their sons had chronic traumatic encephalopathy, or CTE.
The devastating disease ravaged NFL players like San Diego Charger Junior Seau and Dave Duerson of the Chicago Bears. Most recently, it claimed Pro Football Hall of Famer Ken Stabler, who died of cancer in July, but was revealed last month to have suffered from CTE.
But Zegel's and Archie's sons never played professional football. They played youth sports.
Researchers believe the degenerative brain disease occurs from repeated hits to the head and can result in Alzheimer's-like symptoms of memory loss, aggression and possibly suicide. The first diagnosis of CTE in a professional football player came in 2002. This week, for the first time, the NFL acknowledged a link between football and CTE.
Zegel, Archie and nine other families are visiting members of Congress on Wednesday to push for federal regulations on contact sports for children under the age of 14. As Zegel explained, "I don't want other mothers to have that, what I have to feel everyday. "
They hope to persuade members of Congress to ban heading in soccer, tackling in football and rugby, and checking in hockey for young athletes.
Archie's son, Paul Bright, played football from the age of 7 to 17 – just 10 years on the gridiron. After he died in a motorcycle accident at the age of 24, an autopsy revealed he had already begun to develop CTE.
"We want to protect our kids," said Zegel. "We want to keep them in school, keep them in work, let them live to their full potential."
Living the dream, until it became a nightmare
Zegel is doing whatever she can to protect other children, because she couldn't protect her son, Patrick Risha. She didn't know she had to.
Patrick basically grew up in the locker room. He grew up in Pittsburgh Steeler country, in the Monongahela Valley area of Pennsylvania. His dad was a coach. "Friday nights were everything for our family," said Zegel. It's what they did.
Patrick started playing around the age of 10. "I didn't think he was terrific, but ended up learning. He had a great work ethic and he tried, and it worked out," said Zegel.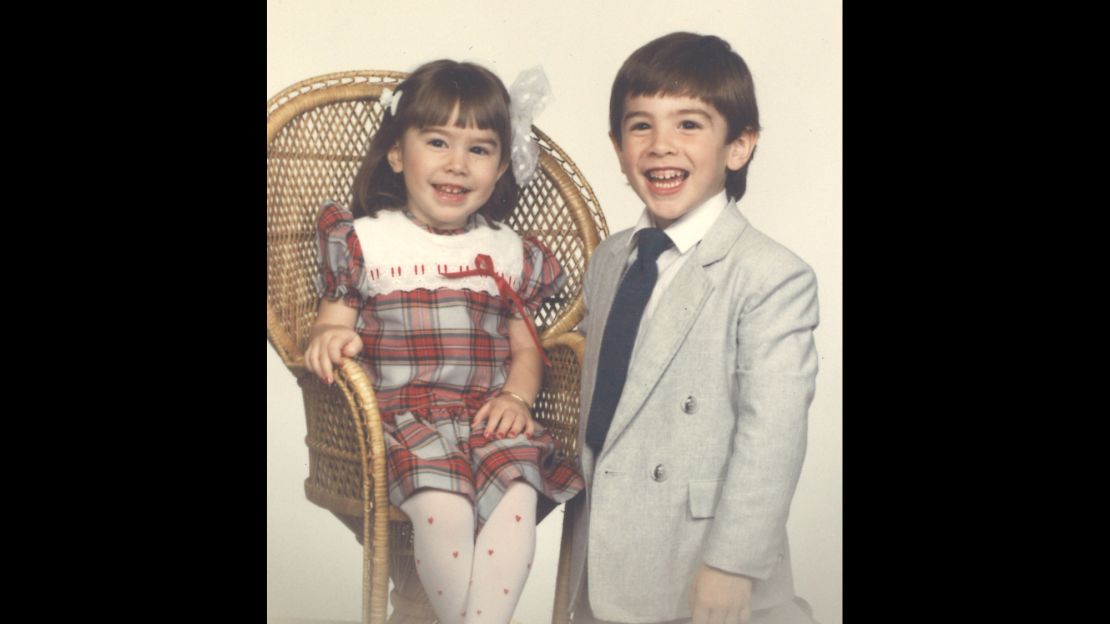 On the field, no one could take Patrick down. It felt like he got on the ball on almost every play, remembers Zegel. In high school, he was nicknamed "the Horse." His coach told the local paper, "He is going to be the workhorse for us. … I expect him to carry the ball 20-25 times a game." Patrick Risha's name found its way into local headlines like "Warriors Ride Risha into the WPIAL Playoffs" or "Risha Runs Over Titans."
"As a kid, he was bright and gifted. He was a fun kid to raise," his mom said. But above all, she said, he was loyal. "He would do anything for anybody."
His dream was to go to an Ivy League school. So despite being accepted at Colgate, he spent a year after high school studying and playing football at Deerfield Academy, a college preparatory boarding school in Massachusetts. He was accepted at Dartmouth the next year.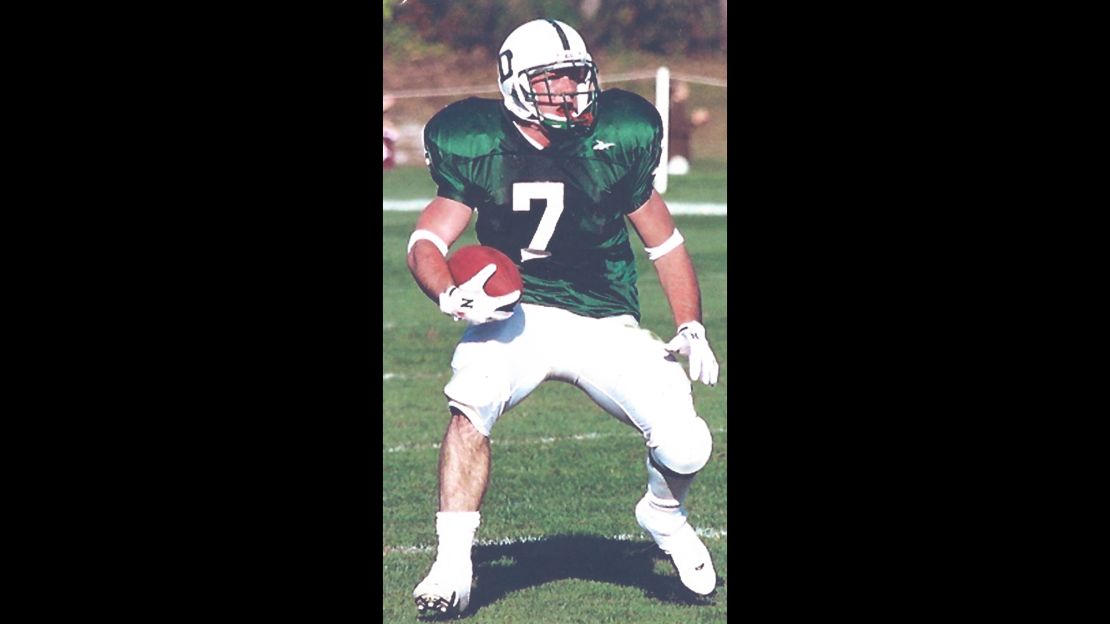 He was living his dream. Until it became a nightmare, in his junior year.
Zegel remembers that her son wouldn't come out of his room. "He had difficulty in practice, getting along with his coaches. He had issues in school." One doctor diagnosed him with an audio processing disorder. Another doctor said he had ADHD.
"I wondered, where was that coming from?" said Zegel.
He entered college enthusiastic and ready. He graduated in 2006, but when he left, "he had no drive, no confidence," said his mom. Patrick became depressed and anxious. He was full of anxiety. He would scream out things in the middle of the night.
"None of us knew," said Zegel. She bought books about bipolar disorder. No one suspected football was to blame.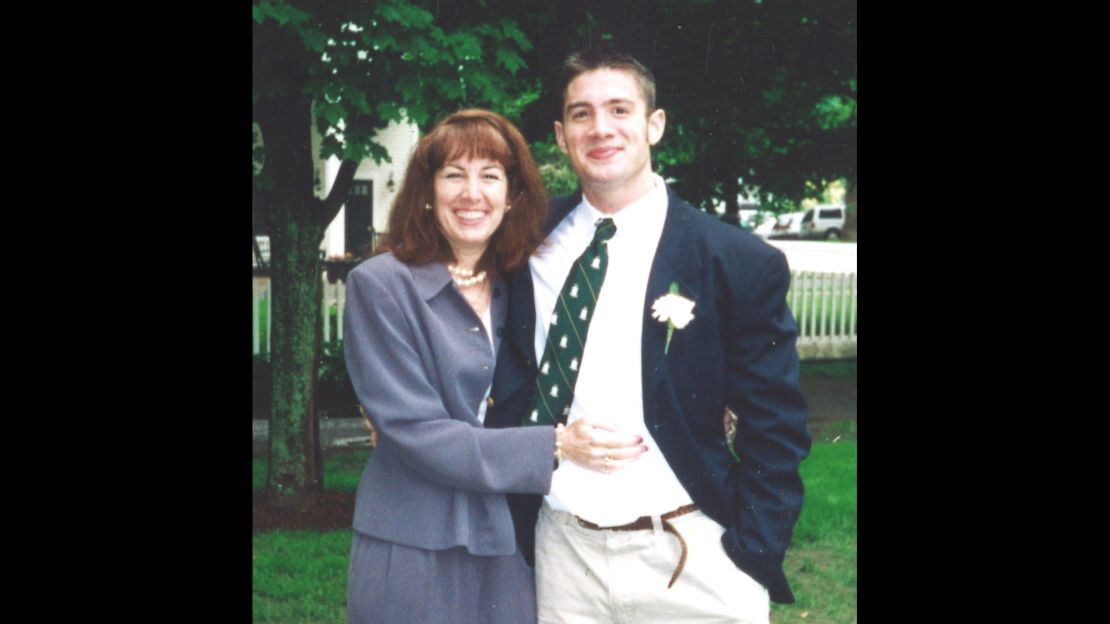 She tried to get him to balance his checkbook, to get a job. But he couldn't.
Then one day, he called his mom on the phone. "He was angry, saying he had the dog's leash around his neck. I tried for five minutes. I was so unsuccessful." For the next few minutes, she was still on the phone, but heard silence on the other end. He had hanged himself while she was on the phone.
Risha was 32 when he killed himself. His brain was autopsied at the University of Pittsburgh and Boston University. Both came back with the same diagnosis: CTE, which can only be diagnosed postmortem.
"Across this country, there are families decimated by a member of their family who played high school or college football," said Zegel.
Protecting players under 14
Zegel and Archie have teamed up with nine other families to bring their message to Congress: No rough contact in sports for children under the age of 14.
Dr. Robert Cantu, co-director of the Center for the Study of Traumatic Encephalopathy at the Boston University School of Medicine, said the moms are doing the right thing. He explained that young brains are highly susceptible to brain trauma, because while children's heads reach adult circumference by the age of 5, children's necks aren't quite that strong,