Story highlights
The Obama daughters' pic with Ryan Reynolds has created buzz
It's been labeled "so darn cute" on Twitter
We feel you Malia Obama.
A picture of the eldest first daughter giving her little sister, Sasha, the thumbs up as she chats with actor Ryan Reynolds is your dose of cute for the week.
The first daughters were attending their first State Dinner when the moment was captured, and ever since social media can't get enough of the image that has been declared "just so darn cute."
The state dinner was held in honor of Canadian Prime Minister Justin Trudeau. On the guest list were several celebs who are Canadian, including Michael J. Fox, Mike Myers and Reynolds and his wife, Blake Lively.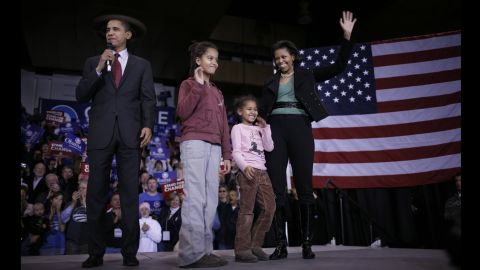 Photos: Malia and Sasha Obama: 2008-present
Photos: Malia and Sasha Obama: 2008-present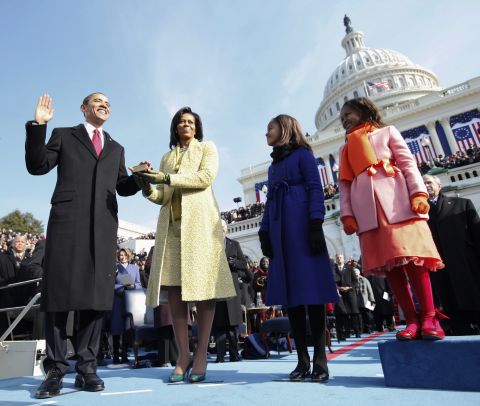 Photos: Malia and Sasha Obama: 2008-present
Photos: Malia and Sasha Obama: 2008-present
Photos: Malia and Sasha Obama: 2008-present
Photos: Malia and Sasha Obama: 2008-present
Photos: Malia and Sasha Obama: 2008-present
Photos: Malia and Sasha Obama: 2008-present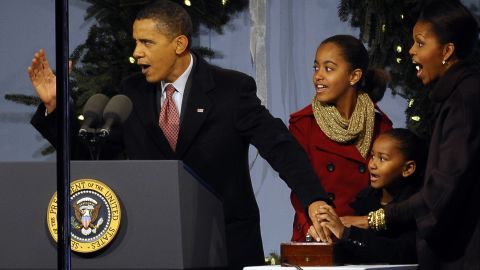 Photos: Malia and Sasha Obama: 2008-present
Photos: Malia and Sasha Obama: 2008-present
Photos: Malia and Sasha Obama: 2008-present
Photos: Malia and Sasha Obama: 2008-present
Photos: Malia and Sasha Obama: 2008-present
Photos: Malia and Sasha Obama: 2008-present
Photos: Malia and Sasha Obama: 2008-present
Photos: Malia and Sasha Obama: 2008-present
Photos: Malia and Sasha Obama: 2008-present
Photos: Malia and Sasha Obama: 2008-present
Photos: Malia and Sasha Obama: 2008-present
Photos: Malia and Sasha Obama: 2008-present
Photos: Malia and Sasha Obama: 2008-present
Photos: Malia and Sasha Obama: 2008-present
Photos: Malia and Sasha Obama: 2008-present
Photos: Malia and Sasha Obama: 2008-present
Photos: Malia and Sasha Obama: 2008-present
Photos: Malia and Sasha Obama: 2008-present
Photos: Malia and Sasha Obama: 2008-present
Photos: Malia and Sasha Obama: 2008-present
Photos: Malia and Sasha Obama: 2008-present
Photos: Malia and Sasha Obama: 2008-present
Photos: Malia and Sasha Obama: 2008-present
Photos: Malia and Sasha Obama: 2008-present
Photos: Malia and Sasha Obama: 2008-present
Photos: Malia and Sasha Obama: 2008-present