Story highlights
Biden says U.S. will act against any proscribed nuclear or conventional weapons activity by Iran
Missiles bore statement, "Israel must be wiped off the Earth," semiofficial Fars News Agency says
U.S. says tests don't breach nuclear deal but probably violate U.N. Security Council resolution
(CNN) —
Iran test-fired two ballistic missiles Wednesday, state media reported, just a day after other missile tests that Washington suggests were in violation of a U.N. resolution.
The missiles, capable of reaching Iran's archenemy Israel, were marked with a statement in Hebrew reading "Israel must be wiped off the Earth," Iran's semiofficial Fars News Agency reported.
The phrase originates from a remark made by the Ayatollah Ruhollah Khomeini, the founder of Iran's Islamic revolution. CNN has not independently confirmed this report, and Iranian media have not shown photographs of the message.
The firings took place on the second and final day of a large-scale military drill, which marked the first time Tehran has fired ballistic missiles since signing a deal with world powers on its nuclear program in July.
U.S. officials said that the first tests did not violate the nuclear agreement, known as the Joint Comprehensive Plan of Action (JCPOA), but were very likely in breach of a U.N. resolution calling on Iran not to undertake ballistic missile activity.
Iran's state news agency IRNA reported Tuesday that the head of the Islamic Revolutionary Guards Corps had said that the drill had Iran's enemies "shivering from the roar" of the missiles.
The commander, Maj. Gen. Mohammad Ali Jafari, said that since Israel – referred to as the "Zionist regime" – was within range of the missiles, it was "quite natural" it would be concerned, IRNA reported.
Biden: 'We will act'
Speaking in Jerusalem on Wednesday, U.S. Vice President Joe Biden assured Israel that if Iran broke the terms of the nuclear deal, "we will act."
"We are united in the belief that a nuclear-armed Iran is an absolutely unacceptable threat to Israel, the region and the United States," he said after a meeting with Prime Minister Benjamin Netanyahu, who strongly opposed the nuclear agreement with Iran.
In a possible reference to Iran's latest missile tests, Biden said: "All their conventional activity outside the deal, which is still beyond the deal, we will and are attempting to act wherever we can find it."
In January, the U.S. Treasury Department levied sanctions against 11 entities and individuals it said were working on behalf of the ballistic missile program.
Iran's development of the technology has raised concerns that it could equip the missiles with nuclear warheads, which Tehran insists it does not possess.
On Wednesday, Mohammad Nahavandian, chief of staff to Iran's President, told CNN's Christiane Amanpour that he was not worried about more sanctions.
"That has nothing to do with JCPOA," he said, stressing "we have had too much of politics in the past."
"The new opportunity upon us after this nuclear deal is (to) talk about business, economic relations," Nahavandian said.
Tehran: Tests 'in line with defense doctrine'
Iran's state-run Press TV reported that in the latest tests, two Qadr missiles were fired from the Alborz Mountains in northern Iran. They hit targets 1,400 kilometers (870 miles) away in the southeastern part of the country, it said.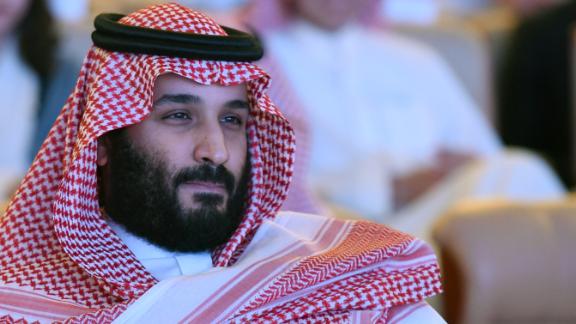 Now playing
02:53
The man in charge of Saudi Arabia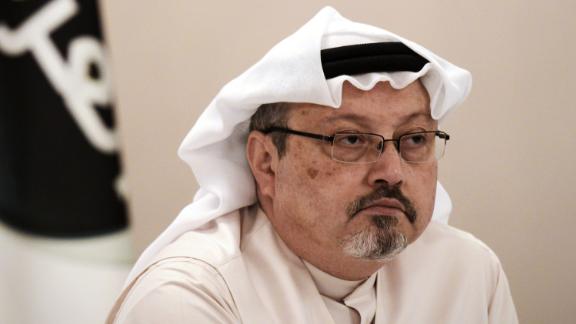 Now playing
00:42
Turkish official: Khashoggi's body was cut into pieces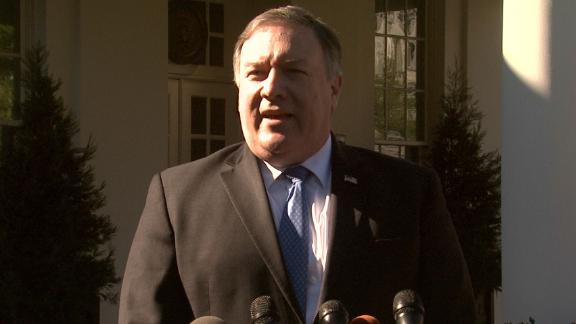 Now playing
03:02
Pompeo speaks following Saudi Arabia trip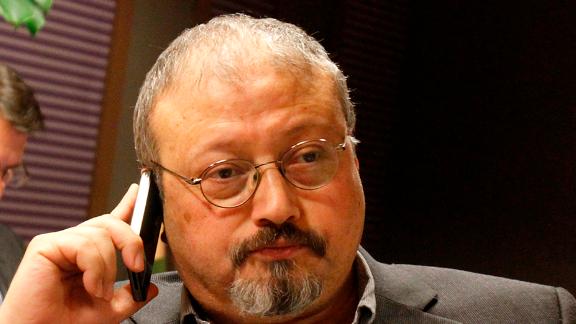 Now playing
03:36
Questions linger after journalist disappears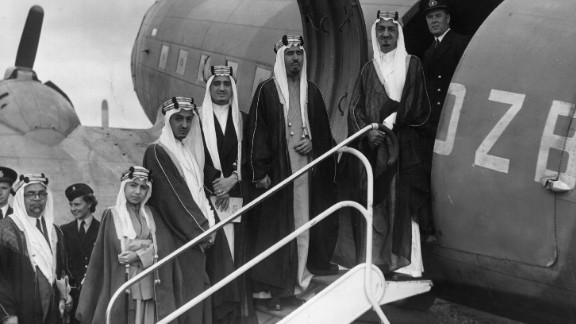 Now playing
01:13
Saudi Arabia's royal family: What to know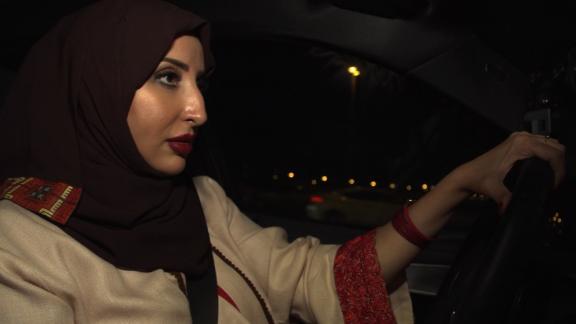 Now playing
02:45
Saudi women drivers get behind the wheel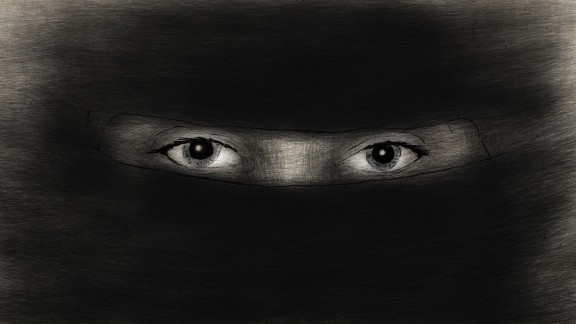 Now playing
01:43
'I'm a prisoner and my crime is that I'm a Saudi woman'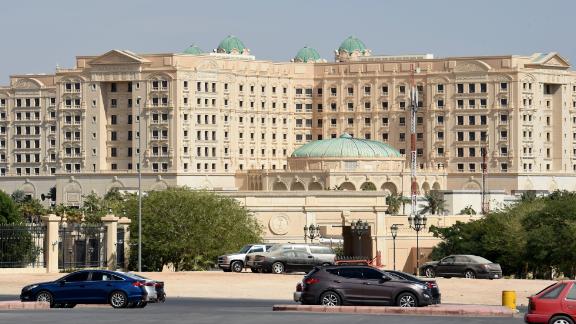 Now playing
02:10
Saudi Arabia arrests 11 princes after protest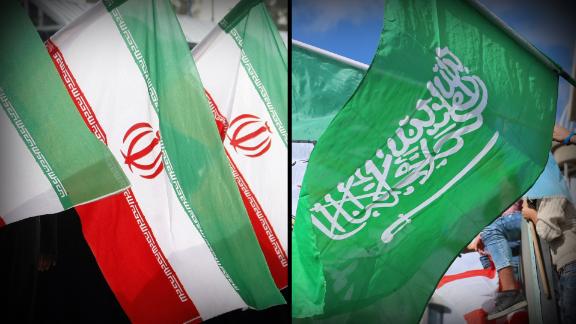 Now playing
02:15
Why are Iran and Saudi Arabia so at odds?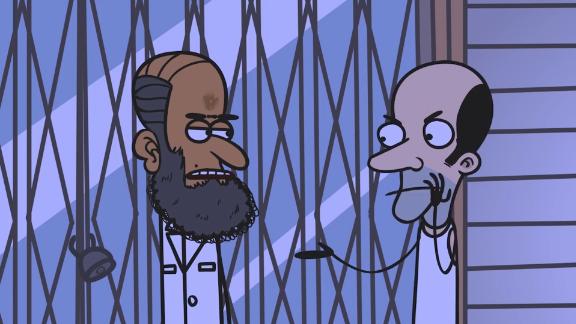 Now playing
02:39
Cartoonist draws lines in Saudi culture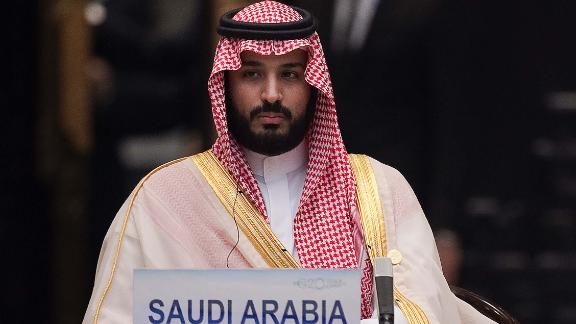 Now playing
01:28
Saudi Arabia: What's going on?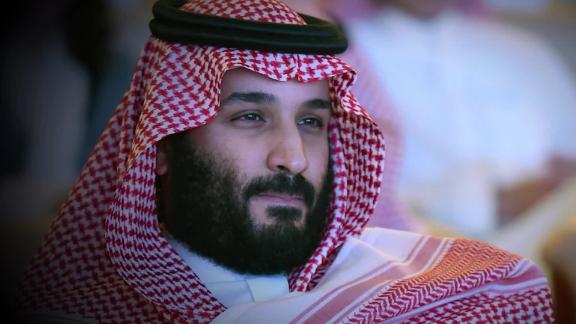 Now playing
02:27
Crown Prince leads anti-corruption sweep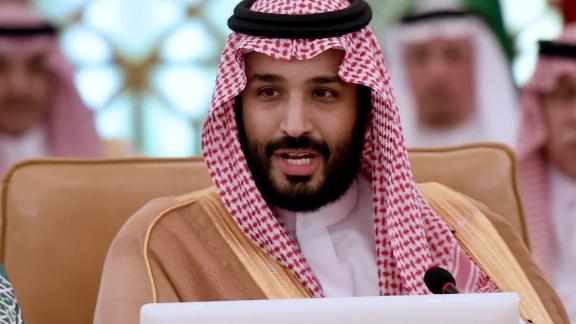 Now playing
02:12
Saudi Arabia princes arrested in corruption case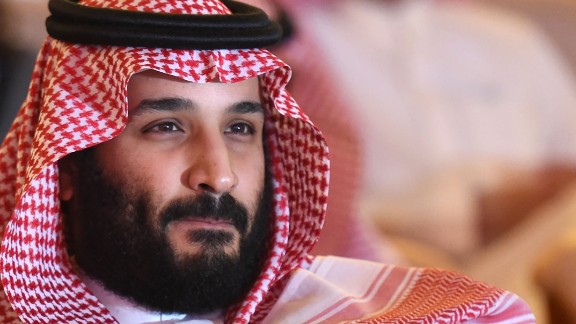 Now playing
01:30
The young prince in charge of Saudi Arabia (2017)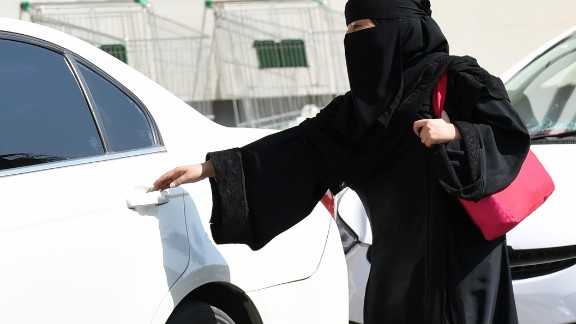 Now playing
02:19
Spokeswoman defends progress in Saudi Arabia
One of the missiles, the Qadr-F, had a range of 2,000 kilometers (1,243 miles) and the other, the Qadr-H, had a range of 1,700 kilometers (1,056 miles), according to the report. It cited Brig. Gen. Amir Ali Hajizadeh, commander of the Islamic Revolutionary Guards Corps' aerospace division.
The test-firing was "in line with the country's defense doctrine," Press TV reported.
The Islamic Revolution Guards said the tests showed the country's "full readiness to confront all kinds of threats against the Revolution, establishment and territorial integrity," state media reported Tuesday.
Israel condemned the missiles test in a statement from its Foreign Ministry.
"The missiles that were launched are partly long-range missiles, covering all of the area of Israel and large parts of the Middle East," said spokesman Emmanuel Nahshon. "The development of missiles with the capability of carrying nuclear warheads puts a big question mark over the intentions of Iran to fulfill its part in the nuclear deal. Iran continues to disregard the demands of the international community and continues to develop its offensive capabilities."
Breach of U.N. Security Council resolution?
While U.S. officials said Tuesday's tests did not violate the nuclear agreement with Iran, U.S. State Department spokesman Mark Toner said there were "strong indications" that they were inconsistent with a U.N. Security Council resolution.
U.N. resolution 2231, adopted last year, "calls upon Iran not to undertake any activity related to ballistic missiles designed to be capable of delivering nuclear weapons, including launches using such ballistic missile technology."
In the wake of the nuclear deal, the U.S. has continued to take action against Iran's ballistic missile program.
READ: Iran tests missiles to show 'deterrence power'; U.S. alarmed
Iranian Foreign Minister Javad Zarif has previously insisted on Iran's right to carry out missile tests and says the country doesn't have any missiles that could carry nuclear warheads. Netanyahu described the nuclear deal as a mistake that would allow Iran to eventually acquire nuclear weapons.
CNN's Karen Smith, Brian Walker, Hamdi Alkhshali, Oren Liebermann, Greg Botelho and Jim Sciutto contributed to this report.