Story highlights
Beatles producer George Martin dies at age 90; he is described as 'fifth Beatle'
One of many men described as the 'Fifth Beatle' over the years
(CNN) —
When news broke on Tuesday that the "fifth Beatle" had died, you might be forgiven for asking "which one?"
In this case, the honorary member in question was the band's former producer, Sir George Martin, who passed away at his English home at age 90.
"If anyone earned the title of the fifth Beatle, it was George," said Paul McCartney on his Facebook page, of the producer who spent seven years crafting one of the most successful bands in history.
READ: World mourns Beatles producer George Martin
Martin might have "earned" the coveted fifth Beatle crown – but that hasn't stopped it being attributed to many more people over the years.
From former manager Brian Epstein, to original drummer Pete Best, we take a look at other worthy (some less so) contenders for the title. As for who really deserves the "fifth Beatle" moniker… we'll leave that one up to you.
George Martin, producer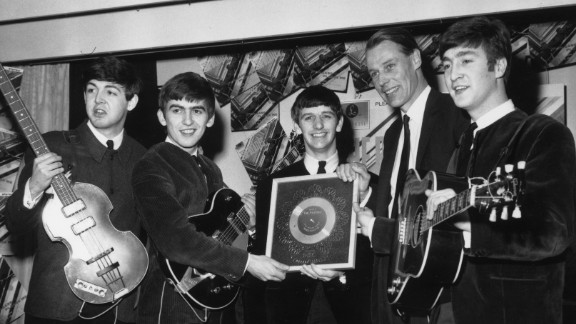 Chris Ware/Hulton Archive/Getty Images
Not only did the legendary music producer give the band their first recording contract, he also played piano on many of their songs, including "In My Life," and "Lovely Rita."
"From the day that he gave The Beatles our first recording contract, to the last time I saw him, he was the most generous, intelligent and musical person I've ever had the pleasure to know," added McCartney on Tuesday.
READ MORE: Paul McCartney's career in pictures
"He was like a second father to me."
Brian Epstein, manager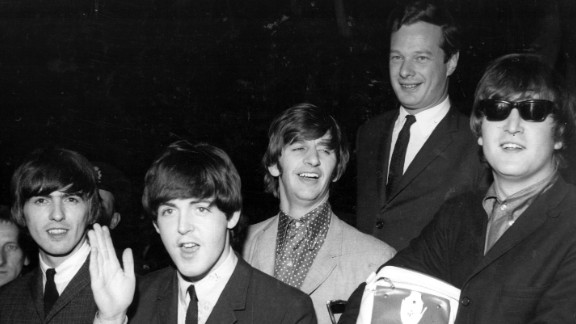 Keystone/Hulton Archive/Getty Images
Epstein is often credited with "discovering" the Beatles in 1961, during a performance at the Cavern Club in Liverpool.
The young manager had a huge impact on the band's early years, working hard to set up that fateful meeting with producer Martin, then head of EMI's Parlophone Label.
However, his time with the band was cut short in 1967, when he died from an apparent accidental drug overdose at age 32.
Neil Aspinall, schoolmate and road manager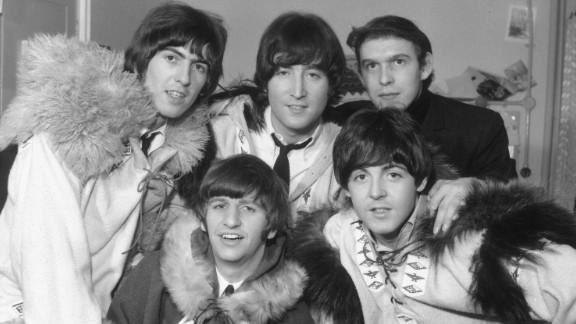 Pace/Hulton Archive/Getty Images
Before he was their roadie, Aspinall was Paul McCartney and George Harrison's schoolmate in Liverpool.
WATCH: Restored Beatles videos to be released
From driving the band to gigs and lugging their kit onstage, Aspinall moved up the Beatles management ranks, later becoming the group's personal assistant, and ultimately the CEO of Apple Corps until 2007. He died in 2008 from cancer at age 66.
Stuart Sutcliffe, original bassist
Look closely at the "Sgt. Pepper's Lonely Hearts Club Band" album cover, and you'll see the unremarkable black-and-white image of a young man in the far left corner, third from the top. That's Stuart Sutcliffe, the band's original bassist.
Sutcliffe was there back when the Beatles were a five-piece band, performing night after night during their formative days in Hamburg, Germany.
But he left the band at the end of their trip in 1961 to resume his studies (Sutcliffe was a talented painter who struck up a friendship with John Lennon at art school) and be with his sweetheart, Astrid Kirchherr.
He died the following year due to a brain hemorrhage. He was 21.
Pete Best, original drummer
Hulton Archive/Archive Photos/Getty Images
Does Pete Best still rue the day he was ditched from arguably the world's biggest band? We can only guess.
But the drummer still had two years with the Beatles before he was apparently dismissed by Epstein in 1962, and replaced with Ringo Starr.
WATCH: Ringo Starr and the British invasion
Unlike many other "fifth Beatle" candidates, Best is still going strong at the ripe old age of 74, working variously as a civil servant and even touring with his own group – the "Pete Best Band."
Billy Preston, pianist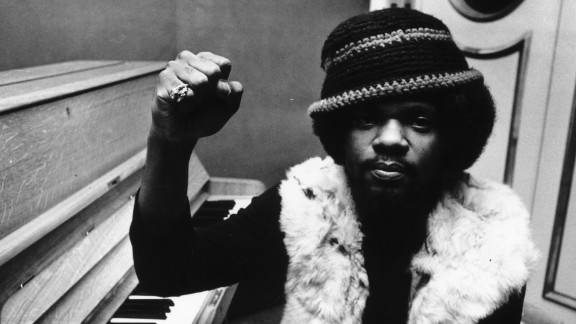 Ian Showell/Hulton Archive/Getty Images
Preston is one of the few non-Beatles to be credited on a record with the band, with the singles "Get Back" and "Don't Let Me Down" joint-credited to the "Beatles with Billy Preston."
The piano prodigy also performed on hits "Let it Be" and "I Want You."
Preston, a Grammy-winning artist in his own right, died from apparent kidney disease in 2006 at age 59.
Derek Taylor, PR man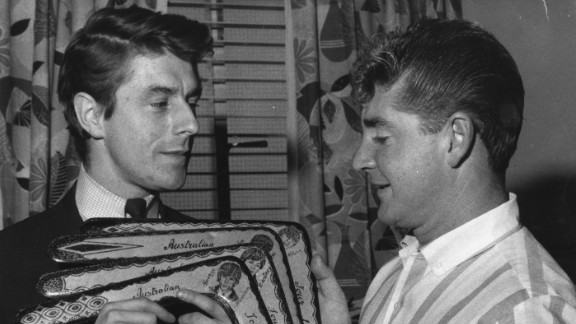 Keystone/Hulton Archive/Getty Images
British journalist Derek Taylor met the Beatles after reviewing their show, later becoming the band's press officer and Epstein's personal assistant.
Epstein was keen to lure Taylor into a promotional job with the band, using the reporter's newspaper contacts to maximize their coverage.
WATCH: The secret to the Beatles' success in the U.S.
Taylor later became press officer at Apple Corps and played a leading role in their media success.
Murray the K, disc jockey
You've got to hand it to Murray Kaufman – otherwise known as disc jockey Murray the K. If no one is going to call you the "fifth Beatle," then you may as well give yourself the title first.
The popular New York radio host was a big supporter of the Beatles, promoting them during their first U.S. tour and even declaring himself the "fifth Beatle" in 1964.
The self-promotion paid off for both sides, with the Beatles happily jumping on board with the "fifth Beatle" description during their tour.
Allan Williams, manager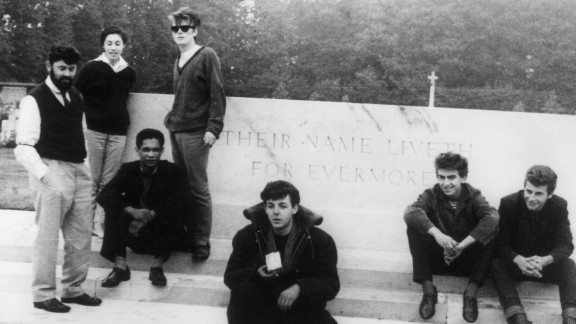 Keystone Features/Hulton Archive/Getty Images
Before there was Epstein, there was Allan Williams – the band's first manager.
Williams was one of the first music promoters to really give the Liverpool lads a chance, even personally driving them to their influential Hamburg gigs in the early 1960s.
He parted ways with the band in 1961. Epstein took over the reins the following year – the rest, as they say, is history.
Jimmie Nicol, drummer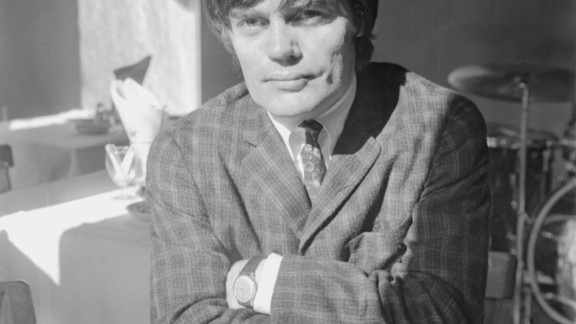 Larry Ellis/Hulton Archive/Getty Images
Thirteen days can be a long time in pop history – as drummer Jimmie Nicol discovered when he replaced a sick Ringo Starr on the Beatles'$2 1964 world tour.
While Ringo was recovering from tonsillitis, Nicols had a brief moment of superstardom, happily signing autographs for fans across Denmark, the Netherlands, and Hong Kong.
By the time they reached Australia, Ringo was back behind the d