Story highlights
Current and former politicians mourned Nancy Reagan after she died Sunday
Republicans called her death the end of an influential era in GOP politics
(CNN) —
The political world mourned Nancy Reagan on Sunday, with Republican presidential candidates current and former honoring the former first lady and calling her death the end of an influential era in the party.
2016 candidates
Texas Sen. Ted Cruz tweeted: "Nancy Reagan will be remembered for her deep passion for this nation and love for her husband, Ronald. The Reagan family is in our prayers."
Donald Trump, the GOP front-runner, said on Twitter, "Nancy Reagan, the wife of a truly great President, was an amazing woman. She will be missed!"
Florida Sen. Marco Rubio tweeted: "Today our nation mourns the loss of Nancy Reagan, a true example of integrity and grace. My prayers are with the entire Reagan family."
And at a campaign stop in Idaho Falls, ahead of Tuesday's Idaho primary, Rubio said that "Nancy's passing reminds me that we're coming to the end" of the Reagan era. "This is not just about nostalgia. Ronald Reagan was the conservative movement at its best."
Rubio being honored at the former first lady's invitation to speak at the Reagan Library in Simi Valley, Calif., early in his Senate term. "I grew up and was a child of the Reagan revolution," Rubio recalled.
Ohio Gov. John Kasich called Reagan "a woman of strength and wit" in a statement mourning her death.
"President Reagan has been reunited with his wife and partner but America and the Reagan family have lost a woman of grace and strength," Kasich said. "A woman of strength and wit, Nancy Reagan's dedication to our country was matched only by that of her husband. Theirs was one of our nation's great love stories and a model of shared devotion to our country. America is stronger and better for their service."
READ: How Ronald Reagan lost his guns
The office of Bill Clinton released a statement on behalf of the former president and his wife, Hillary, who is currently pursuing the White House.
"Hillary and I were deeply saddened to learn of Nancy Reagan's passing," the statement said. "Nancy was an extraordinary woman: a gracious First Lady, proud mother, and devoted wife to President Reagan – her Ronnie. Her strength of character was legendary, particularly when tested by the attempted assassination of the President, and throughout his battle with Alzheimer's. She leaves a remarkable legacy of good that includes her tireless advocacy for Alzheimer's research and the Foster Grandparent Program."
Hillary Clinton also tweeted: "Nancy's strength of character was legendary, and her advocacy—especially for Alzheimer's research—was tireless. Praying for her family. -H"
Bernie Sanders, Hillary Clinton's Democratic rival, also praised the former first lady.
"No matter your party or political ideology, this is a sad day for America. Nancy Reagan was an exemplary first lady," he said. "A devoted partner, she was her husband's most trusted adviser and, as such, served our country well. Even after her time in the White House, she was an outspoken advocate for stem-cell research to find a cure for Alzheimer's. Nancy Reagan had a good heart, and she will be dearly missed."
Obamas: She 'redefined the role' of first lady
President Barack Obama and first lady Michelle Obama said Sunday said Nancy Reagan had made their transition to the White House easier with her "warm and generous advice."
"Nancy Reagan once wrote that nothing could prepare you for living in the White House. She was right, of course. But we had a head start, because we were fortunate to benefit from her proud example, and her warm and generous advice," they said.
Reagan "redefined the role" of first lady, they said.
"Later, in her long goodbye with President Reagan, she became a voice on behalf of millions of families going through the depleting, aching reality of Alzheimer's, and took on a new role, as advocate, on behalf of treatments that hold the potential and the promise to improve and save lives," the Obamas said.
Other Republicans mourn
And Mitt Romney, the 2012 Republican nominee, praised Reagan on Twitter and Facebook, saying on both that "God and Ronnie have finally welcomed a choice soul home."
"With the passing of Nancy Reagan, we say a final goodbye to the days of Ronald Reagan," Romney wrote on Facebook. "With charm, grace, and a passion for America, this couple reminded us of the greatness and the endurance of the American experiment. Some underestimate the influence of a First Lady but from Martha and Abigail through Nancy and beyond, these women have shaped policy, strengthened resolve, and drawn on our better angels. God and Ronnie have finally welcomed a choice soul home."
Barbara Bush, the former first lady and wife of ex-President George H.W. Bush, said in a statement that she and the 41st president send "prayers and condolences" to the family of the 40th president and first lady.
"Nancy Reagan was totally devoted to President Reagan, and we take comfort that they will be reunited once more. George and I send our prayers and condolences to her family," Barbara Bush said.
Former President George W. Bush and Laura Bush also mourned Nancy Reagan, saying in a statement that they are "saddened" by her death.
"Mrs. Reagan was fiercely loyal to her beloved husband, and that devotion was matched only by her devotion to our country," the 43rd president said.
"Her influence on the White House was complete and lasting. During her time as first lady and since, she worked to fight drug abuse and raise awareness about breast cancer," he said. "When we moved into the White House, we benefitted from her work to make those historic rooms beautiful. Laura and I are grateful for the life of Nancy Reagan, and we send our condolences to the entire Reagan family."
Reince Priebus, the chairman of the Republican National Committee, praised Reagan in a statement.
"Nancy Reagan embodied what it means to represent America as First Lady and her dignified and warm demeanor inspired America," Priebus said.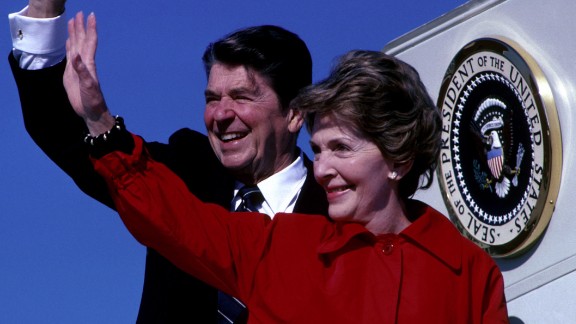 Photos: Celebrating the life of Nancy Reagan
Photos: Celebrating the life of Nancy Reagan
Photos: Celebrating the life of Nancy Reagan
Photos: Celebrating the life of Nancy Reagan
Photos: Celebrating the life of Nancy Reagan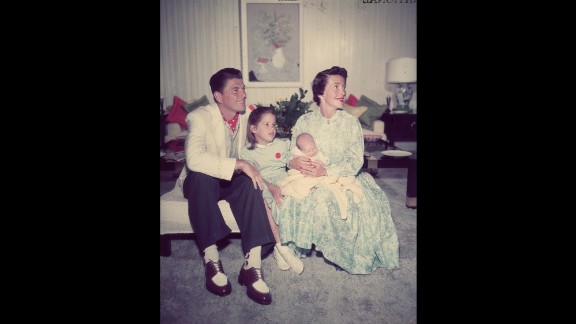 Photos: Celebrating the life of Nancy Reagan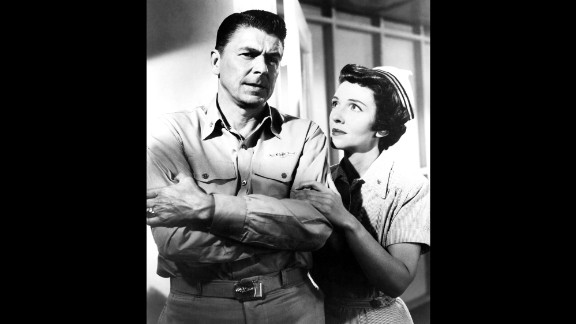 Photos: Celebrating the life of Nancy Reagan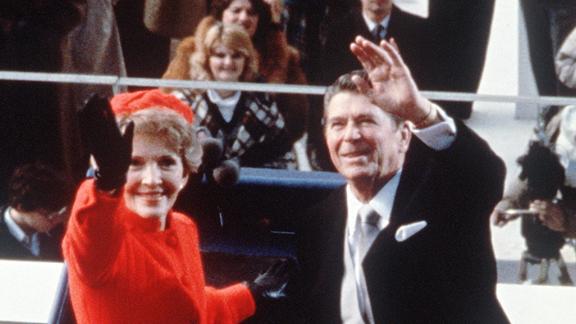 Photos: Celebrating the life of Nancy Reagan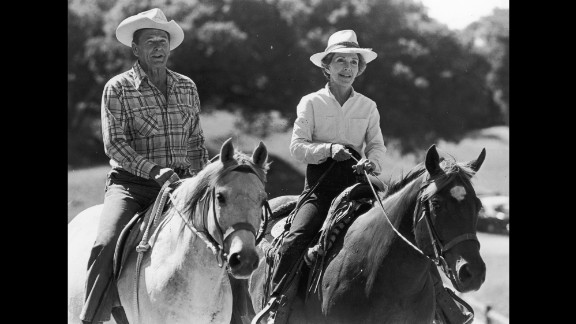 Photos: Celebrating the life of Nancy Reagan
Photos: Celebrating the life of Nancy Reagan
Photos: Celebrating the life of Nancy Reagan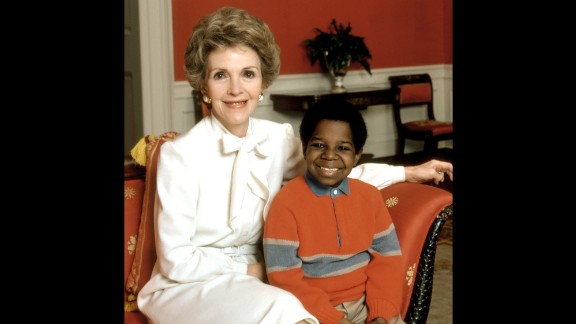 Photos: Celebrating the life of Nancy Reagan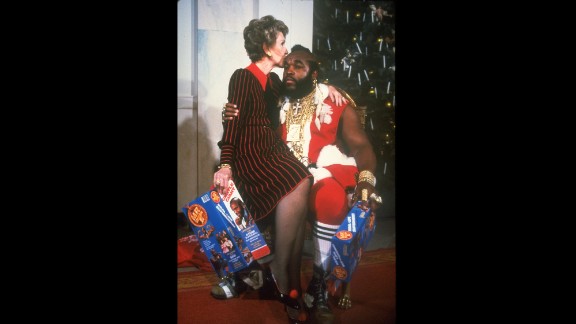 Photos: Celebrating the life of Nancy Reagan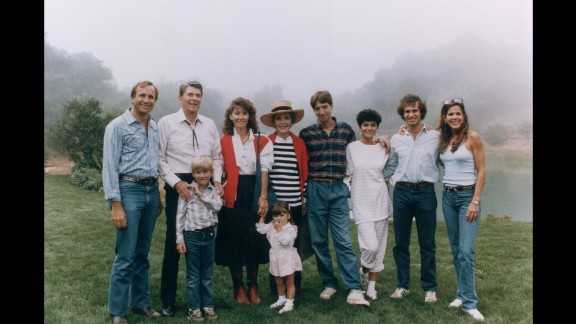 Photos: Celebrating the life of Nancy Reagan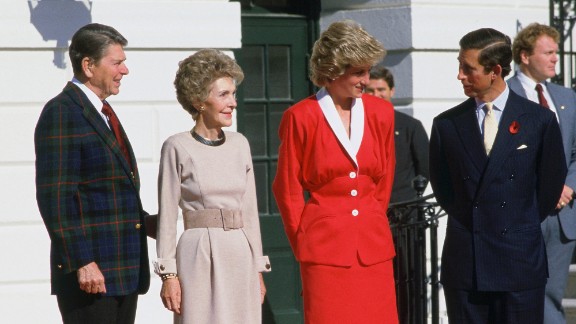 Photos: Celebrating the life of Nancy Reagan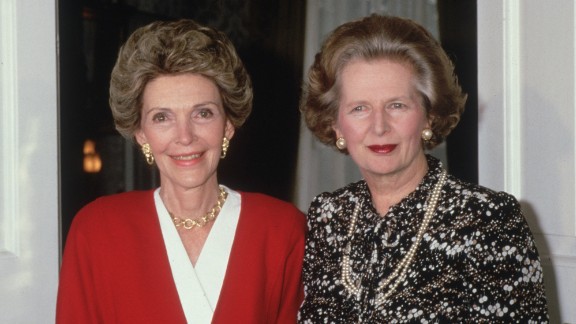 Photos: Celebrating the life of Nancy Reagan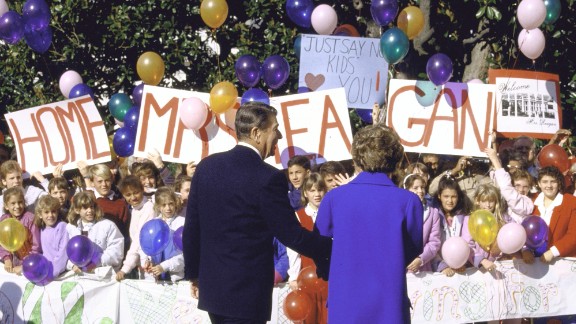 Photos: Celebrating the life of Nancy Reagan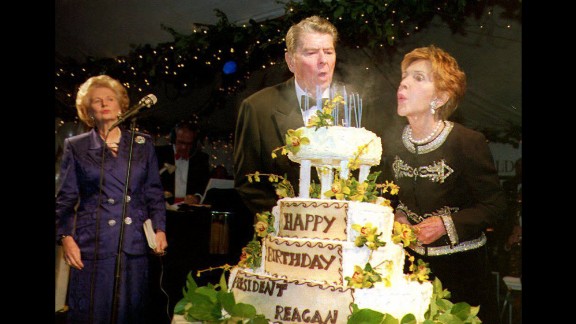 Ph