Story highlights
All eyes will be on Justice Anthony Kennedy on Wednesday when the Supreme Court hears the most significant abortion case in years
This will be the first major case heard after the death of Justice Antonin Scalia
When the Supreme Court meets on Wednesday to hear a challenge to a Texas abortion law – the first major case to be heard this term with only eight justices – all eyes will be on Justice Anthony Kennedy.
The case will most likely come down to the 79-year-old justice, and from his perch near the center of the bench, he will be a target for lawyers hoping to get his vote.
It's a position Kennedy has been in before and both sides have reason to worry.
The death of Justice Antonin Scalia shifts the calculus somewhat. Before his passing, supporters of abortion rights knew that one scenario could be that the justices might uphold the law and use the Texas case to narrow a woman's right to an abortion nationwide.
That now seems unlikely to happen, experts say.
"Justice Scalia's passing eliminates that possibility since there will be at most four votes to uphold the Texas anti-abortion law – which would produce a 4-4 result that would make no new precedent at the national level" says American University Law School Professor Stephen I. Vladeck, a CNN contributor.
If Kennedy sides with the liberals, and rules against the law, Scalia's death won't impact the case.
READ: 'I'm an abortion travel agent' and other tales from Texas' new desert
Kennedy's history with abortion challenges
Kennedy has been key to the legal case concerning abortion for years.
In 1992, he wrote an urgent message to one of his colleagues concerning a pending case that could have imperiled Roe v. Wade.
"I need to see you as soon as you have a few free moments," Kennedy wrote to Justice Harry Blackmun, the author of Roe.
Kennedy's missive came as a welcome surprise.
"I want to tell you about some developments in Planned Parenthood v. Casey, and at least part of what I say should come as welcome news," Kennedy concluded.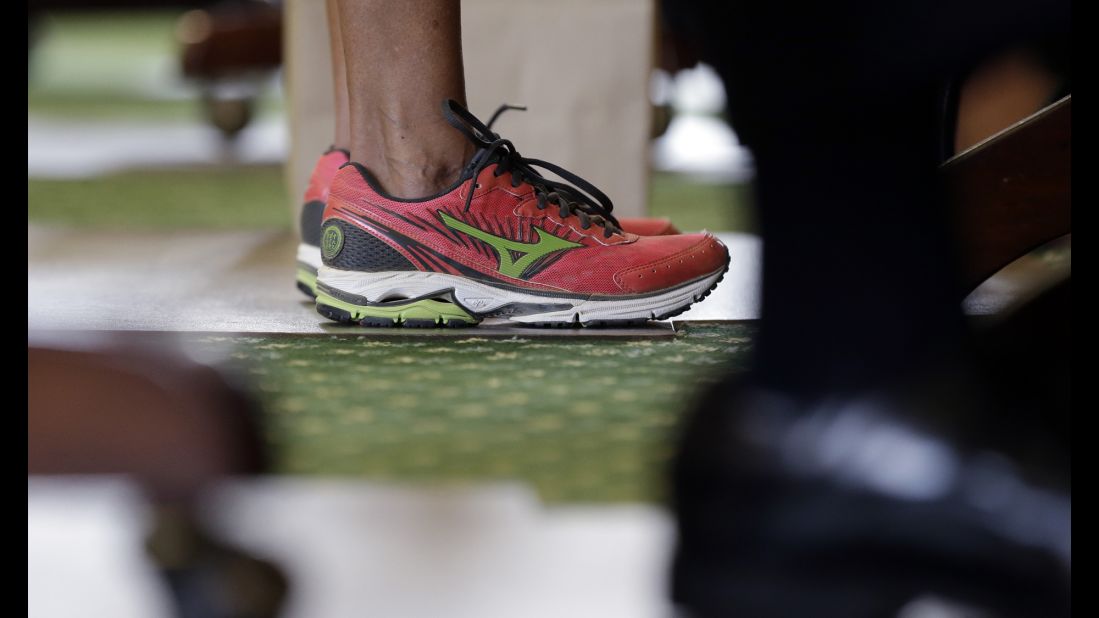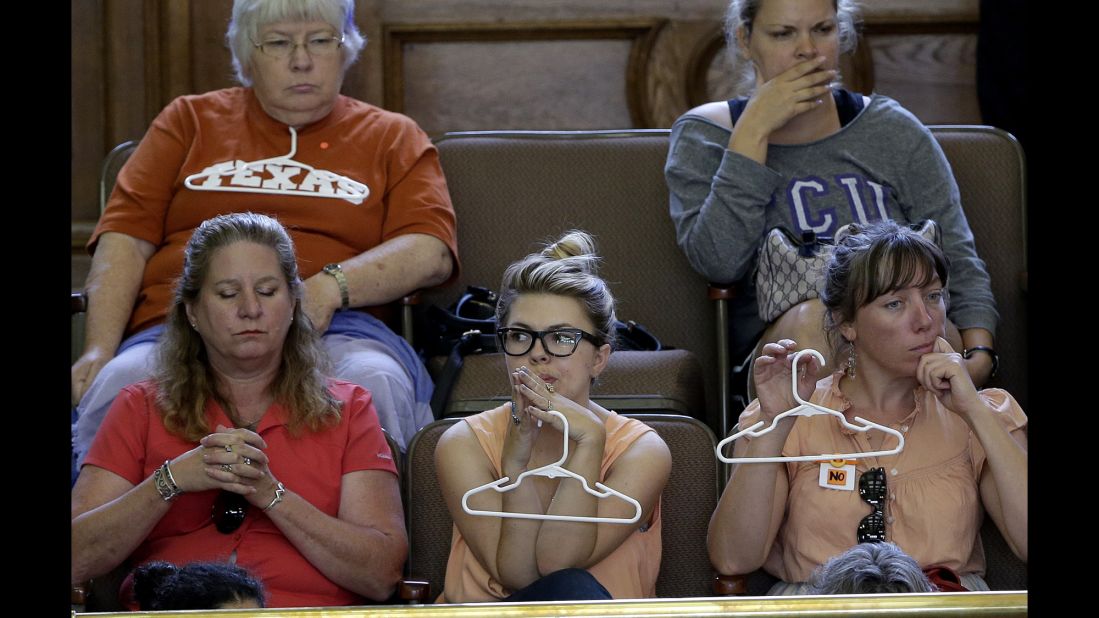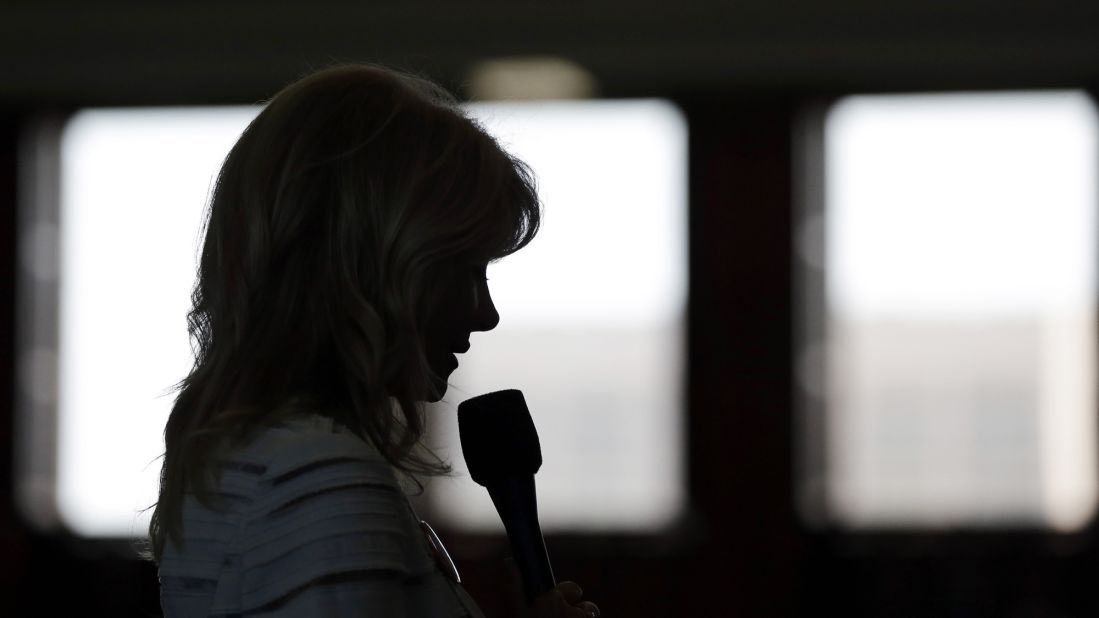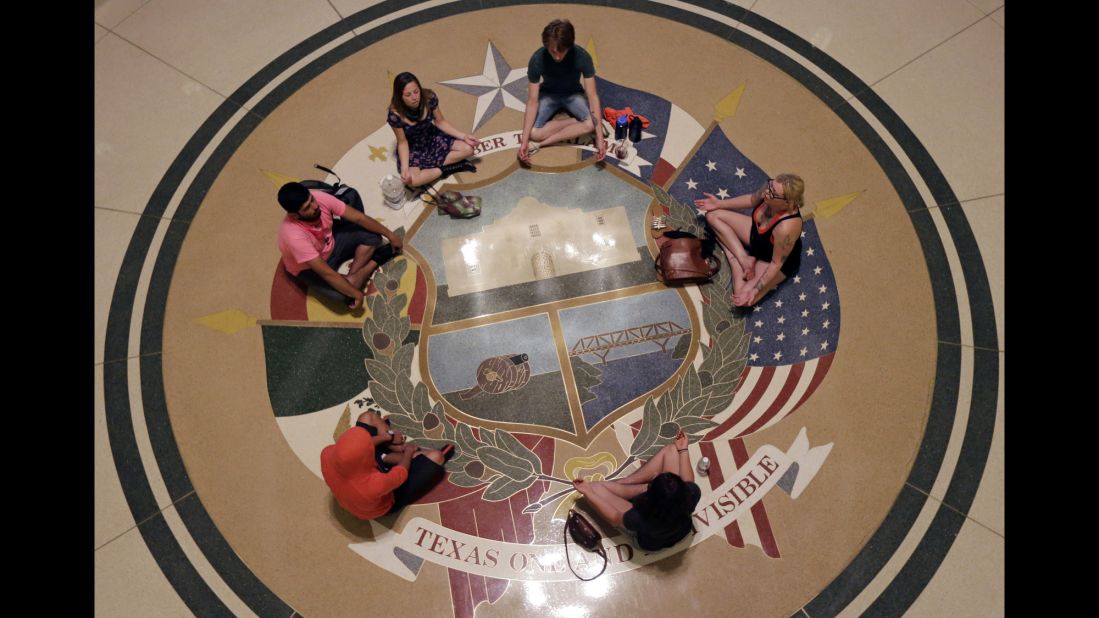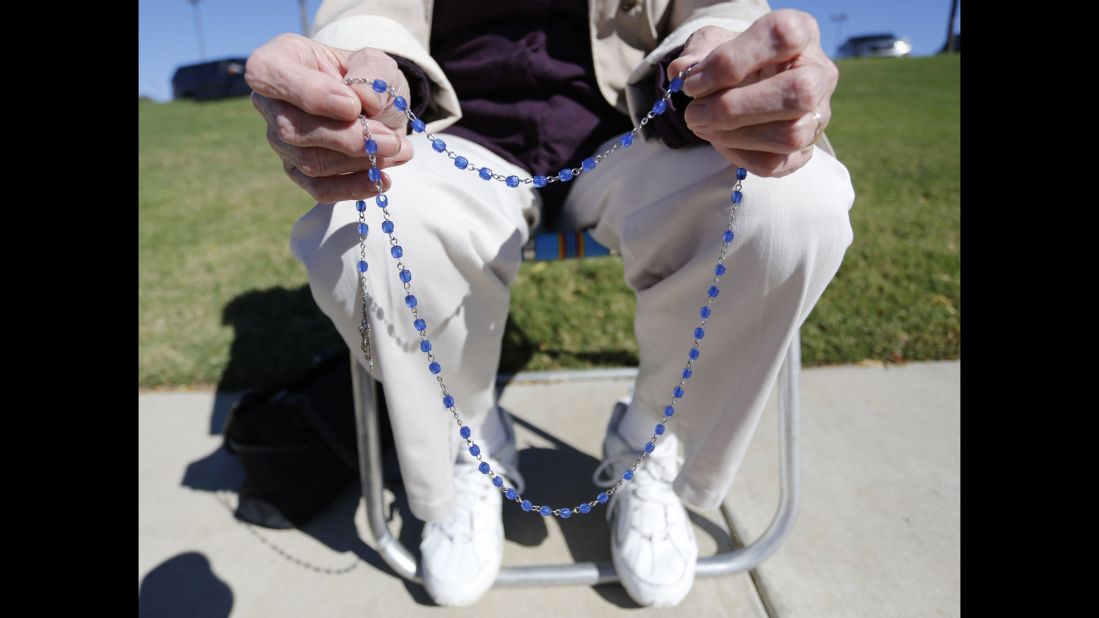 History of Texas' abortion fight
Indeed it would. Kennedy, joined by Justice Sandra Day O'Connor and Justice David Souter, both since retired, were in the process of writing an opinion to uphold the core of Roe.
A relieved Blackmun scribbled a note to himself. "Roe sound" he wrote, and tucked away Kennedy's note in his personal files.
Blackmun's files were released in 2004, five years after his death, and they now reside at the Library of Congress.
"We were convinced before Casey that Justice Kennedy would vote to overturn Roe," Kathryn Kolbert, who argued against the Pennsylvania law, said in an interview.
"It is absolutely the case that he changed his mind back then and it was clearly, very courageous," Kolbert, who is now a professor at Barnard College, said.
Wednesday's case
This week, the justices will take another look at the Casey precedent that upheld Roe but also left room for states to act as long as they didn't place an "undue burden" on pregnant women.
At issue in the case is a Texas law – passed in 2013 – that abortion rights supporters say is one of the most strict in the nation.
There are two provisions of the law at stake. The first is a requirement that clinics that provide abortions have hospital-like facilities. The second requires that doctors who provide the procedures have admitting privileges at a local hospital.
Critics want the court to strike the law and hope that Kennedy will move to bolster the Casey decision.
There exists one significant tea leaf going in their favor: Last spring, Kennedy voted with the liberals to place the law on hold while the Supreme Court decided whether to take it up. Chief Justice John Roberts, Justices Samuel Alito, Clarence Thomas and Justice Scalia dissented from that vote.
Still, going into arguments no one is sure how Kennedy will vote.
After Casey, Kennedy disappointed abortion rights supporters in two other cases and he expressed some frustration that Casey was being misunderstood.
In 2000, he wrote a dissent when the Court struck a state law banning all partial birth abortions.
"When the Court reaffirmed the essential holding of Roe," Kennedy wrote, "a central premise was that the States retain a critical and legitimate role in legislating on the subject of abortion, as limited by the woman's right the court restated and again guaranteed."
Seven years later, after Justice Sandra Day O'Connor had been replaced by Justice Samuel Alito, the issue of partial birth abortion came before the court again, as the justices considered a similar federal ban.
This time, with Alito's vote, the court upheld the ban. Kennedy wrote the opinion for the majority. He touched a nerve with some women when he wrote, "it seems unexceptional to conclude some women come to regret their choice to abort the infant life they once created and sustained."
Kolbert notes a modification of Kennedy's views in the two partial birth abortion cases.
"In later years, Kennedy has given states greater latitude to restrict abortion," she said. She is cautiously optimistic that Kennedy will vote against the Texas law, but she says it is not clear which way he will go.
How far can state laws go?
"In the cases concerning partial birth abortion, Justice Kennedy said he believed states could ban particular abortion procedures out of a stated desire to protect the health of a pregnant woman," said Vladeck. "The question in the Texas case is how far that logic goes. Can states effectively ban abortions throughout much of their territory by requiring providers to have admitting privileges at nearby hospitals, even though there is no correlation between such local privileges and the efficacy of abortions?" he said.
Stephanie Toti, who will argue the Texas case on behalf of clinics challenging the law, distinguishes her case from what was at issue in the cases concerning partial birth abortion.
"The law at issue in this case is different than previous laws that the Supreme Court has considered, including the federal ban on a method of second trimester abortion, because it would impose unprecedented burdens on abortion access, while failing to promote any valid state interest," she said in an interview.
The law does not directly target Roe, but its critics say it is a sham meant to end abortion and that if it is allowed to go into effect it will shutter all but a handful of clinics and force some women to travel hundreds of miles to obtain an abortion.
Lawyers challenging the law take aim at Kennedy in court briefs, saying the law renders the undue burden standard a "hollow protection."
Texas, on the other hand, says the law is in line with Casey and that it is meant to provide abortion patients with the "highest standard of care."
In court briefs, Solicitor General Scott A. Keller speaks directly to Kennedy and says that precedent establishes that "states may regulate abortion, so long as the regulations have a rational basis and do not have the purpose or effect of creating a substantial obstacle to abortion access."