Explore the behind-the-scenes drama that gave rise to some of the most influential American leaders. Narrated by Kevin Spacey, CNN Original Series "Race for the White House" airs Sundays at 9p ET.
Story highlights
Air Force One SAM 26000 has seen more history than just about any other aircraft
It flew President John F. Kennedy's body from Dallas, flew Nixon to China and carried Queen Elizabeth II
President Lyndon Johnson spoke to reporters aboard the plane while getting dressed
There he was, the leader of the free world, President Lyndon Baines Johnson, aboard Air Force One standing in front of reporters, naked as a jaybird.
To be fair, it was a hot, sunny day.
Johnson, who wasn't a shy man, had just finished delivering a stump speech during his 1964 presidential election campaign.
He'd invited White House reporter Frank Cormier and two colleagues to an impromptu news conference in the presidential quarters, according to Cormier's 1977 book, "LBJ: The Way He Was."
It's not every day that the president of the United States takes off his shirt and pants while answering your questions about the economy.
As Cormier described it, Johnson "shucked off his underwear." Then, as if nothing unusual were going on, the President continued talking to the reporters while "standing buck naked and waving his towel for emphasis."
Related story: First Air Force One wastes away in desert
No big deal. Just another day on Air Force One.
The plane that was carrying Johnson and the reporters that day was special. "A person could justify that it's the most important historical airplane in the world," Air Force historian Jeff Underwood said in 2013. The Air Force gave it the code name Special Air Mission (SAM) 26000.
Why so historic?
In a nutshell, a lot of history has taken place aboard that airplane.
A president was sworn in aboard it
Less than a year before his memorable interview, Johnson had become president aboard the very same airplane.
It was November 22, 1963 – a date millions of Americans remember well – when Johnson was sworn in just hours after President John F. Kennedy was assassinated in Dallas.
He was sworn in by U.S. District Judge Sarah T. Hughes, the only woman ever to swear in a U.S. commander in chief.
It flew JFK's body from Dallas to Washington
Photos: John F. Kennedy's funeral
With a newly sworn-in President Johnson aboard, Kennedy's widow, Jacqueline, accompanied the former President's body, which was in a casket that had been placed in the rear of the aircraft.
A portion of the plane's wall had to be cut away to make room.
A few days after SAM 26000 landed in Washington, the aircraft performed a high-speed flyover at Kennedy's funeral at Arlington National Cemetery.
It flew Nixon on his historic mission to China
In 1972, the first meeting between leaders of China and the United States opened the door to diplomatic relations between the two nations, eventually giving Washington geopolitical leverage during arms treaty negotiations with the Soviet Union.
It flew three former presidents simultaneously to Egypt
In 1981, SAM 26000 flew former Presidents Nixon, Jimmy Carter and Gerald Ford to the funeral of Egyptian President Anwar Sadat.
They felt "somewhat ill at ease," Carter wrote years later. And they certainly had their reasons – especially Carter and Ford. Just five years earlier, Carter, a Democrat, had delivered a stinging election defeat to the GOP's Ford. Tension also ran high among staffers aboard the flight. They endured long waits to use the lavatories and got upset about who received bigger cuts of steak at dinner, according to author Ronald Kessler.
Then Nixon "surprisingly eased the tension" with "courtesy, eloquence and charm," Carter revealed in a memoir. Aboard SAM 26000, the two former enemies developed a camaraderie and then a friendship, wrote historian Douglas Brinkley.
Royal visit and presidential deaths
The plane also flew Britain's Queen Elizabeth II around the United States during her visit in 1983. It carried LBJ's body after his death in 1973, and after Nixon's death in 1994, it ferried his casket home to California.
Where you can see it
Folks who are used to seeing the president fly on giant 747s might be surprised about the relatively small SAM 26000. It seats only about 40 passengers. A military version of a Boeing 707, it's a narrow-body, single-aisle, four-engine jetliner.
The plane is now on display at the National Museum of the United States Air Force near Dayton, Ohio, and you can walk down the aisle and look through plexiglass to see the office where the commander in chief took phone calls. You can also see the area where White House staffers worked during long flights.
And, yes, you can see the tiny sleeping quarters where LBJ, um, waved "his towel for emphasis" on that hot day in 1964.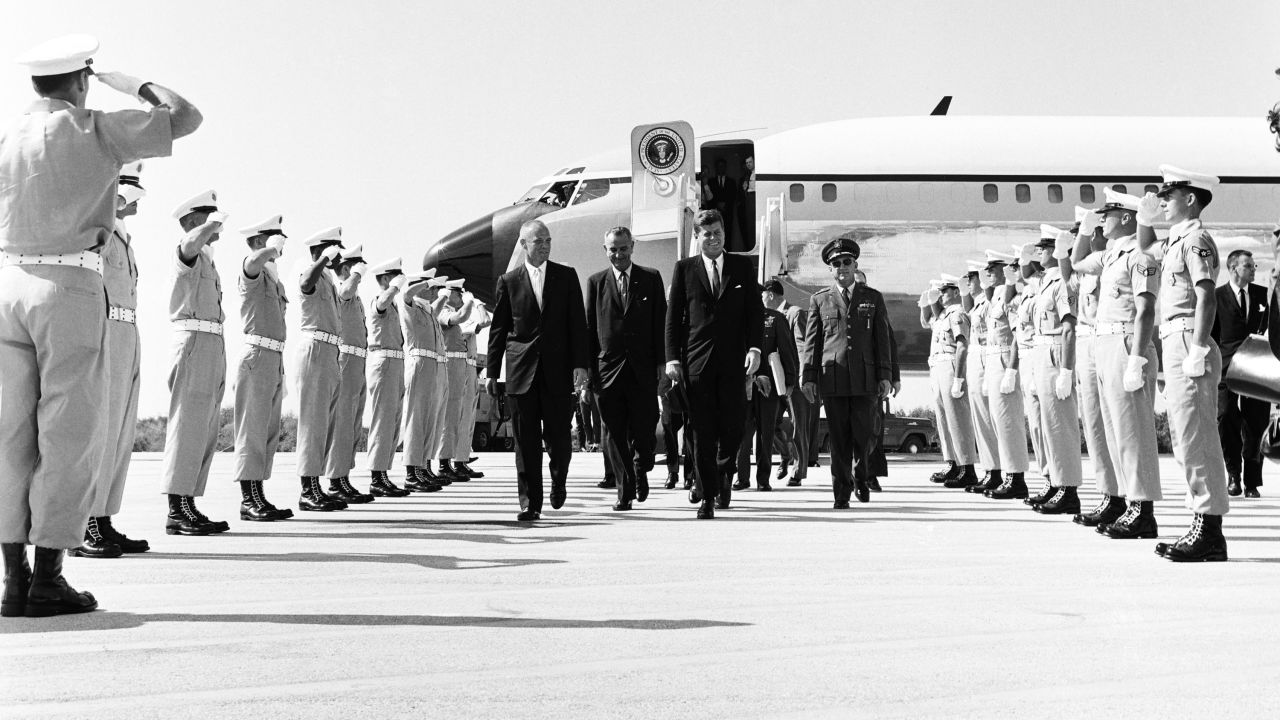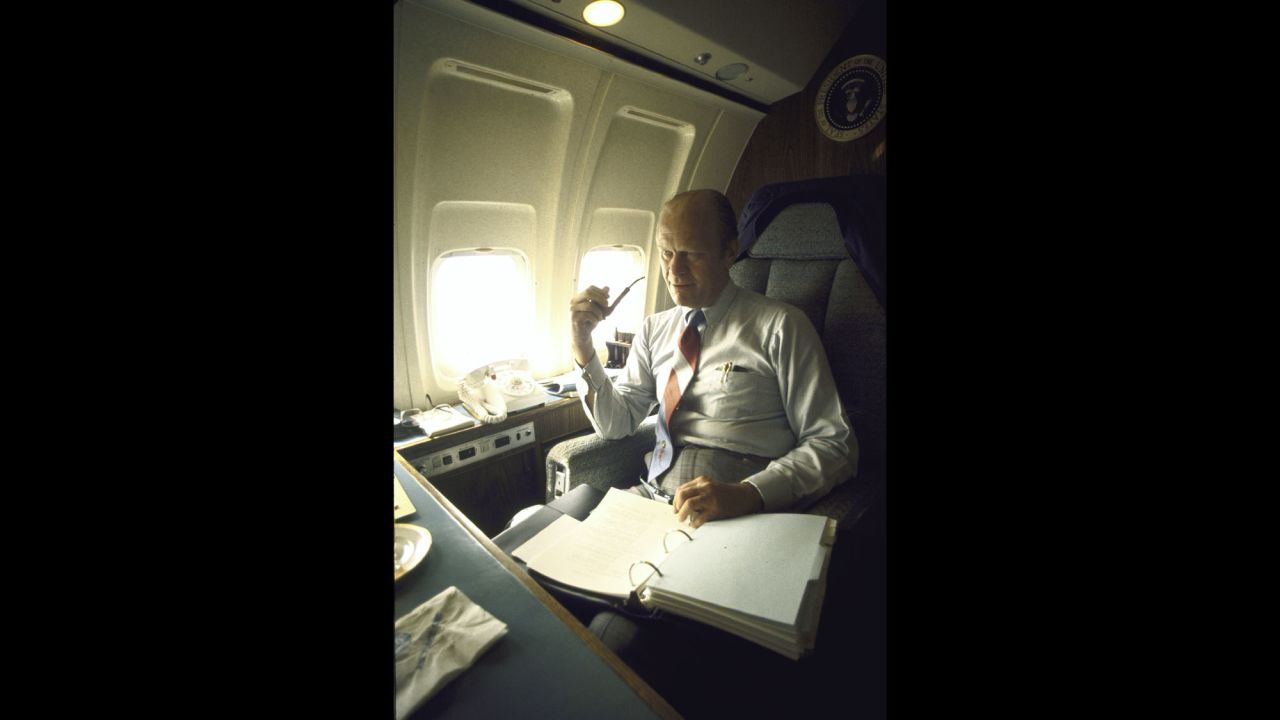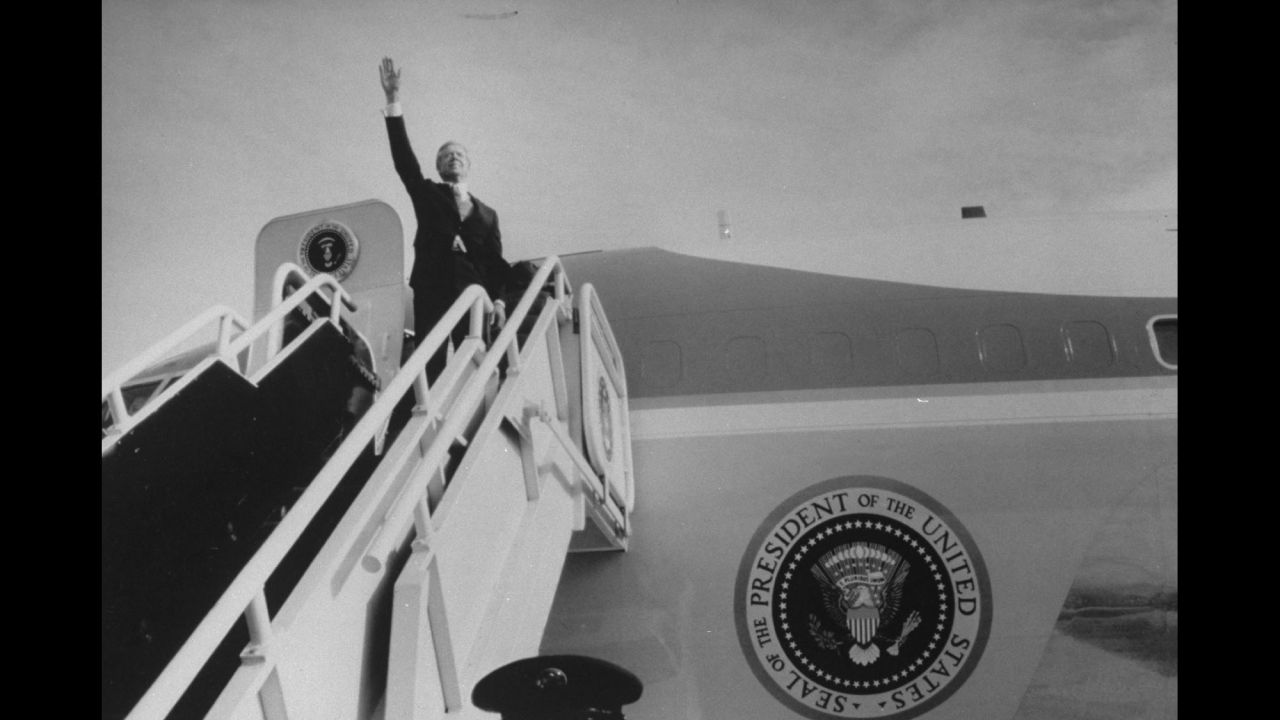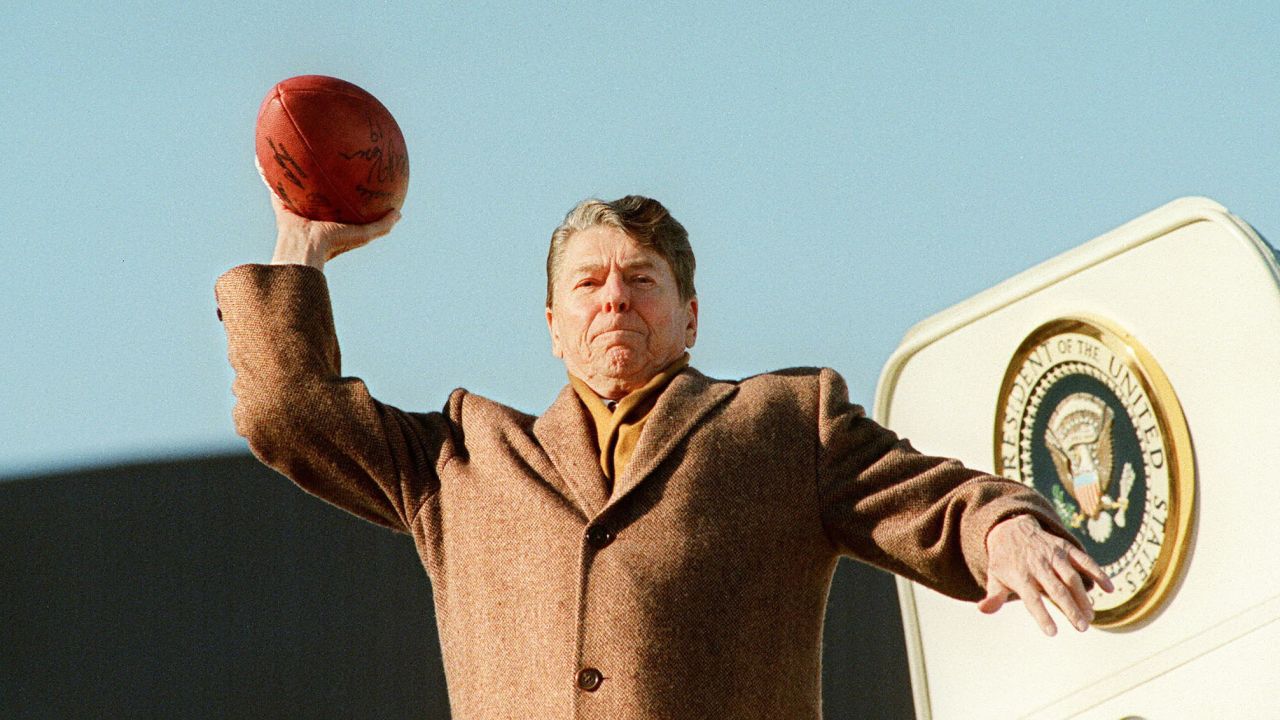 U.S. Presidents and Air Force One