Story highlights
Clashes as French authorities begin to dismantle part of the "Jungle" migrant camp in Calais
Violent scenes erupt on Greece-Macedonia border at popular waypoint on migrant route
U.N. warns new restrictions by countries along Balkan migration route will cause bottleneck in Greece
Scores of migrants broke through a barbed-wire security fence on the Greece-Macedonia border Monday, as tensions over new restrictions along the key land route into Europe boiled over in violent scenes.
And more than 2,400 kilometers (1,500 miles) away in Calais, in northwest France, clashes erupted as authorities moved to dismantle structures at the "Jungle," an infamous migrant camp marked for partial demolition.
Crowds at a border camp near the Greek village of Idomeni on the Macedonian border, a main transit point for refugees traveling to western Europe, used a large pole to ram through the border gate, while authorities deployed tear gas and rubber bullets in an attempt to keep the chanting crowd at bay.
TV footage showed the migrants running across the border as the gate was forced open.
Dejana Nedeljkovic, chief public relations adviser at the Macedonian Interior Ministry, told CNN that there was an incident at the border where thousands of refugees had tried to enter Macedonia by force and had been stopped. The border had subsequently been closed again.
Antonis Rigas, a field coordinator for Doctors Without Borders in Idomeni, said 23 people suffered light injuries as a result of the clashes, including 10 children. Fifteen suffered from respiratory issues from the tear gas, seven cut themselves on the barbed wire and one person was grazed by a rubber bullet.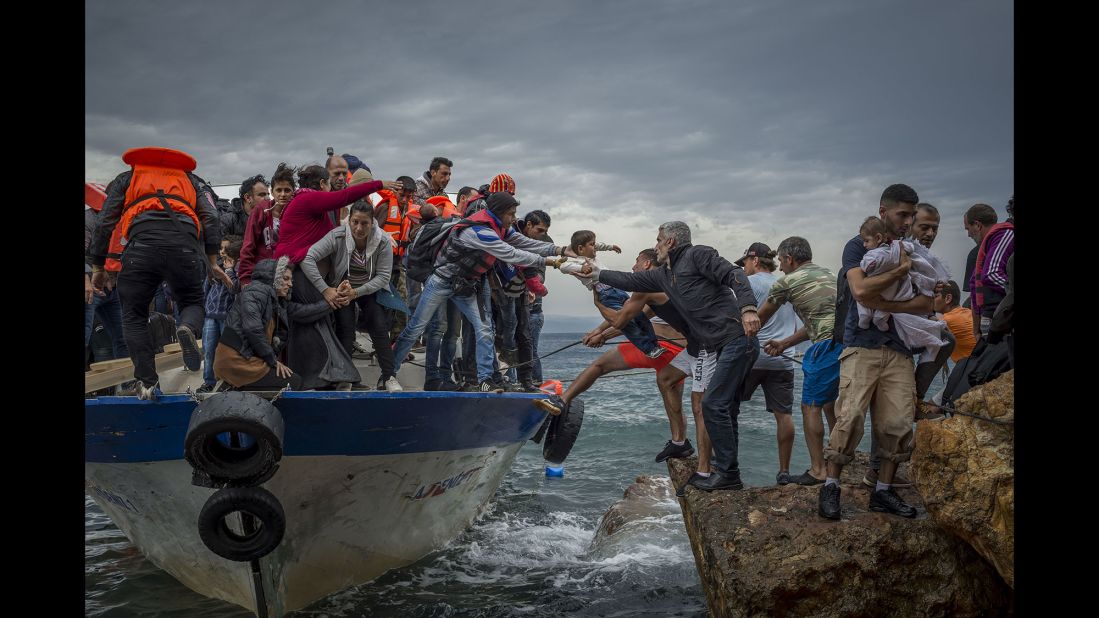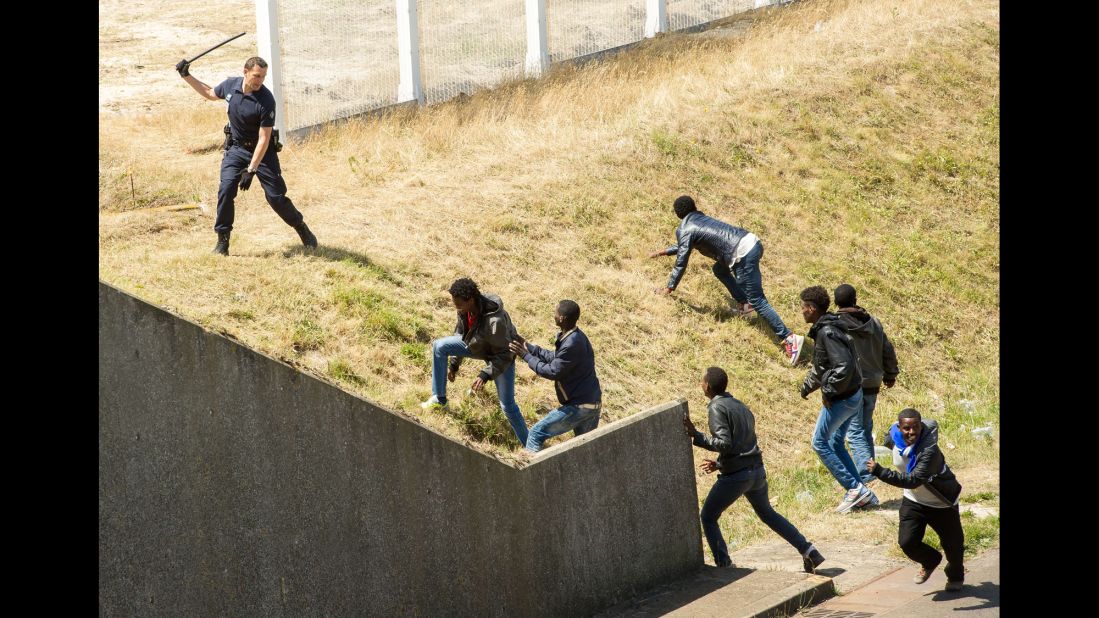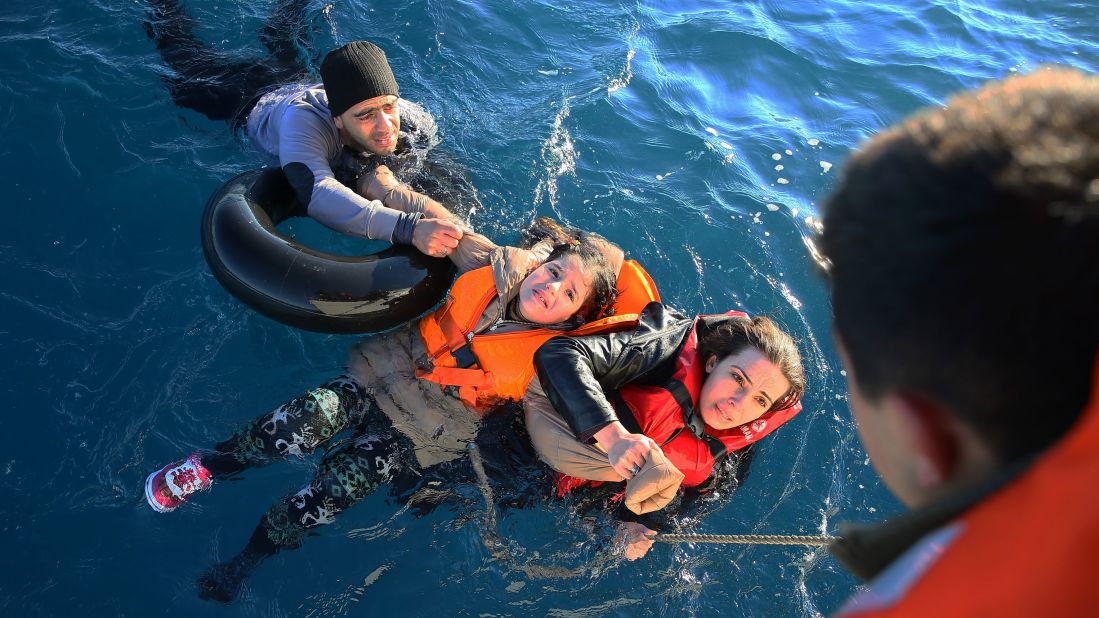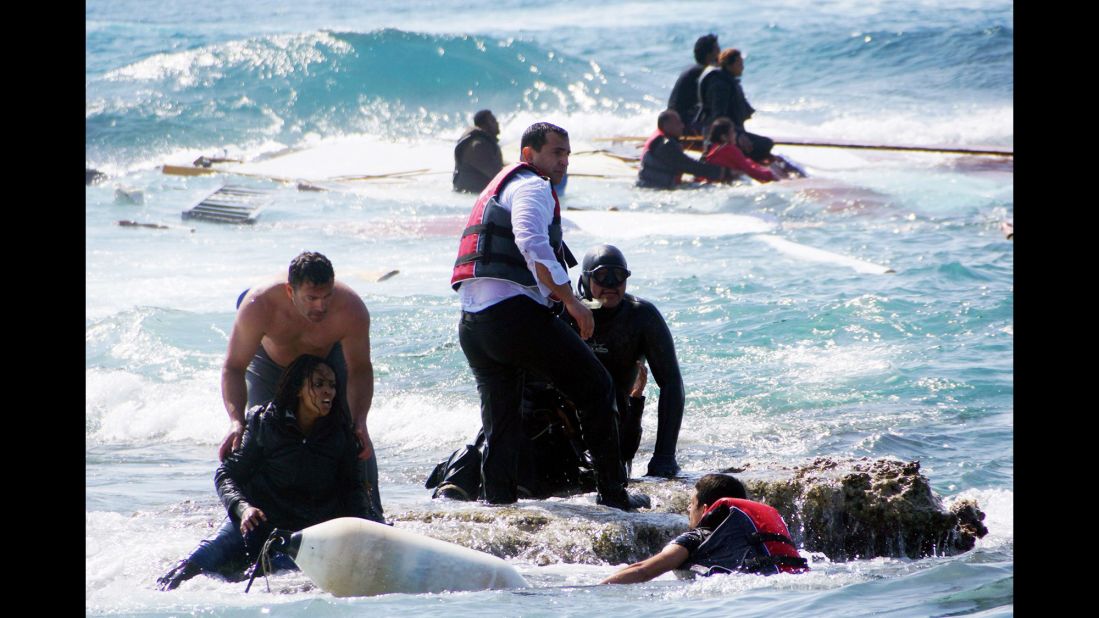 Europe's migration crisis in 25 photos
He said there was a sense of desperation building at Idomeni as the migrant flow across the border had been reduced, then stopped completely since Sunday evening. More than 7,000 refugees were at the camp in Idomeni, a facility that only has room for 3,000.
Dangerous backlog in Greece
The flashpoint comes just days after a meeting in Vienna last week at which ministers from countries along the main Balkan migration through Europe – Austria, Slovenia, Croatia, Serbia and Macedonia – agreed to tighten border controls to slow arrivals to a trickle.
Critics warned the move – which flies in the face of calls for a united European approach to the migrant crisis, with all countries sharing the burden – would create a dangerous bottleneck in Greece, as the flow of migrants there from Turkey continued unabated.
About three times as many migrants have arrived so far this year in Greece, the main gateway to Europe, as had by this point last year, and numbers are only expected to increase as the weather improves.
Dimitris Avramopoulos, the European Union's commissioner of migration, home affairs and citizenship, told reporters on Thursday that the EU had until a forthcoming summit with Turkey on March 7 to curb migrant numbers or "the whole system will completely break down."
Limiting the flow
Austria has imposed a daily limit of 3,200 new arrivals and says it will accept no more than 80 asylum claims per day, while other countries along the route have capped new arrivals, or refused to permit entry to people from countries other than Syria or Iraq.
Nedeljkovic said that only 310 people, exclusively Syrians and Iraqis with photo IDs, had been allowed into Macedonia on Saturday, and 92 on Sunday.
She told CNN that Macedonia could only allow in refugees whom Balkan countries were able to accommodate and whom destination countries such as Germany or Austria could accept.
The new restrictions along the Balkan land route were criticized last week by U.N. Secretary General Ban Ki-moon and U.N. High Commissioner for Human Rights Zeid Ra'ad Al Hussein, who warned the measures were exacerbating "chaos and misery all down the line."
France: Clashes as the 'Jungle' clearances begin
Elsewhere, clashes broke out Monday as French authorities began dismantling structures in the southern part of the "Jungle," the sprawling camp near the northwestern port of Calais that houses thousands of migrants seeking to enter the UK illegally.
Tents were set on fire and projectiles thrown at police at the site, resulting in arrests and prompting authorities to use tear gas, Steve Barbet, spokesman for the Calais prefect, told CNN.
Four people were arrested, one migrant and three members of a pro-migrant activist group, he said.
Calais authorities plan to demolish the southern half of the camp in response to the unsanitary conditions at the site. They say thousands will be moved into purpose-built shipping containers, equipped with heaters and electricity, in the northern part of the camp, and others housed elsewhere.
Steve Barbet, spokesman for Calais, told CNN the dismantling of the site began Monday morning, with about 30 shacks and tents taken down by midday.
He said there were 100 police at the camp, who were there for the protection of social workers and members of the charity associations supporting migrants. He said members of a pro-migrant activist group had committed assaults and prevented 14 migrants from leaving the camp on Friday.