Story highlights
NEW: Daniel Schooler has been charged with murder, a prosecutor says
The 68-year-old is accused of killing his brother, a church pastor
911 call: "We were still having church services when he started shooting"
(CNN) —
A pastor was shot dead by his brother at an Ohio church on Sunday, police said.
Daniel Schooler, 68, is accused of gunning down the Rev. William Schooler, 70, inside the office of St. Peters Missionary Baptist Church in Dayton, Ohio.
The pastor "was the intended and only target" in the shooting, Dayton Police Homicide Division Supervisor Sgt. Richard Blommel said. No one else was shot or injured, Blommel said.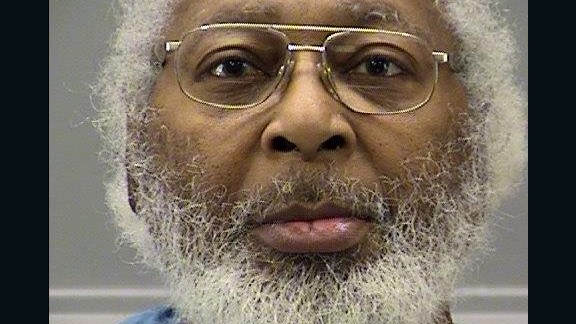 "We were still having church services when he started shooting, and everybody ran," a woman said in a 911 call recording obtained by CNN affiliate WHIO.
The gunman sat down during prayers at the church, then went to the pastor's office afterward, church member Alberta Blayth told WHIO.
"It wasn't a minute and I heard two shots, and … I just got everybody out of the church," she said. "And we just kept hearing shooting, shooting. Bang, bang, bang."
The shooting happened while the choir was singing, witnesses told CNN affiliate WDTN. About 20 people were inside the church at the time, the CNN affiliate reported.
Daniel Schooler is being held at the Montgomery County Jail without bail, according to jail records. On Tuesday, prosecutors announced that he faces a number of charges, including aggravated murder, murder and felonious assault.
It was not immediately clear whether he had obtained legal representation.
Investigators haven't yet identified a motive in the shooting.
William Schooler, a former teacher, principal and school board member, had been serving as president of the Dayton Baptist Ministers Union, WHIO said.
"He had deep roots in the community," friend Ronnie Moreland told WHIO. "He was a beloved leader."
CNN's Rashard Rose and Afeef Nessouli contributed to this report.