Story highlights
"Spotlight" wins best picture over "Revenant"
Leonardo DiCaprio finally wins best actor
Host Chris Rock lets fly with jokes about race
"Spotlight" is basking in the golden glow of Oscar.
"Mad Max: Fury Road" may have won more honors at the 88th Academy Awards, leading all films with six. "The Revenant" won some major prizes, including the first Oscar for actor Leonardo DiCaprio.
But when the last award of the evening was read, it was the little film about Boston Globe investigative reporters digging into a sex abuse scandal involving Catholic priests that was left standing.
"This film gave a voice to survivors," producer Michael Sugar said. "And this film amplifies that voice, which we hope will become a choir that will resonate all the way to the Vatican."
It was one of just two awards "Spotlight" took home. The film also won for Tom McCarthy and Josh Singer's original screenplay.
But until that moment, it looked like "Revenant," about a vengeful trapper in the 1820s, was going to go all the way.
Follow all the action with our Oscar blog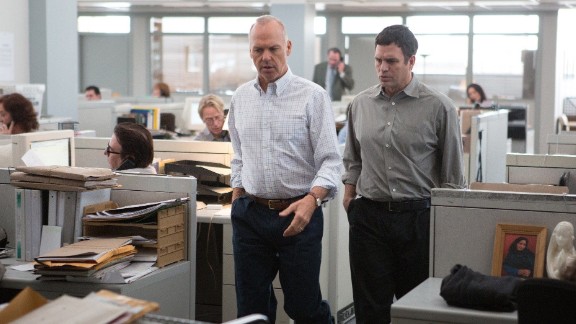 Photos: Oscars 2016: Winners