Story highlights
"This type of violence has no place," the suspected shooter's family says
Jason Brian Dalton faces several charges, including six murder counts
He had no criminal record and police are baffled as to his motive
(CNN) —
Jason Brian Dalton's life was so innocuous, police had never heard of him. Meek and mild-mannered – at times, even polite – is how one Kalamazoo official described him. Neighbors said he was a "real nice guy." By all accounts, the 45-year-old seemed harmless.
That changed over the weekend when, police said, Dalton went on a shooting rampage in Michigan that left six people dead.
A seventh victim was shot in front of her children, and a 14-year-old girl remains in critical condition.
Even police are baffled as to why Dalton may have committed such violence Saturday night.
"This guy was not on anybody's radar for any reason," Kalamazoo Public Safety Chief Jeff Hadley said. "He didn't have a lengthy criminal history. He wasn't a known troublemaker. And yet here he is, having shot eight people and killed six."
Hadley described Dalton as someone known for his often good manners.
The suspect faces six counts of murder, eight counts of felony firearm possession and two counts of assault with intent to commit murder. If he's found guilty, the charges command numerous life sentences.
For several hours Saturday, police say, Dalton drove around Kalamazoo County, stopping to shoot people at an apartment complex, a car dealership and restaurant parking lot.
And between the shootings, Dalton picked up and dropped off passengers for Uber, police say.
"He had 14 fares from the time he started Uber, which was Thursday. Our information is that he began on Thursday," Hadley said.
It's not clear whether Uber was his only employer, but Progressive Insurance spokesman Jeff Sibel said Dalton was employed with the company until 2011.
Dalton's family released a statement through an attorney, saying they were "devastated and saddened" for the victims and their families.
"We cannot comprehend the grief which you are feeling, and, while it seems woefully inadequate, we are deeply sorry and are praying for everyone affected," the statement said.
It continued, "This type of violence has no place in our society, and we express our love and support for everyone involved. We intend to cooperate in every way that we can to help determine why and how this occurred."
A bizarre Uber ride
Matt Mellen said he rode in Dalton's car shortly before the rampage started.
"We got about a mile from my house, and he got a telephone call," Mellen told CNN affiliate WWMT-TV.
"After that call, he started driving erratically, running stop signs. We were kind of driving through medians, driving through the lawn, speeding along and then finally, once he came to a stop, I jumped out of the car and ran away."
Mellen said he called police. "He was surprisingly calm. I was freaking out."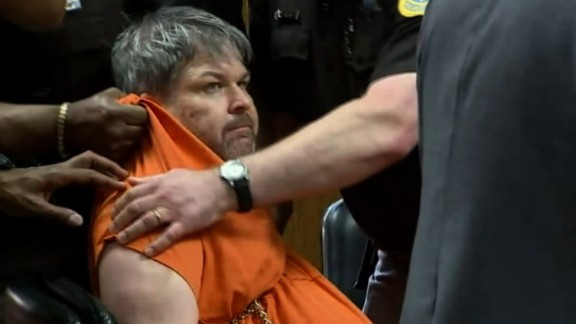 Now playing
01:37
Kalamazoo shooting suspect dragged from court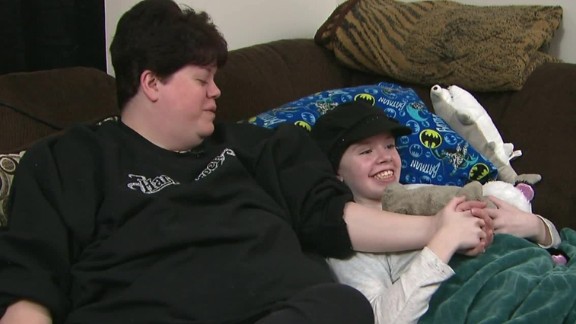 Now playing
02:32
14-year-old mass shooting survivor's road to recovery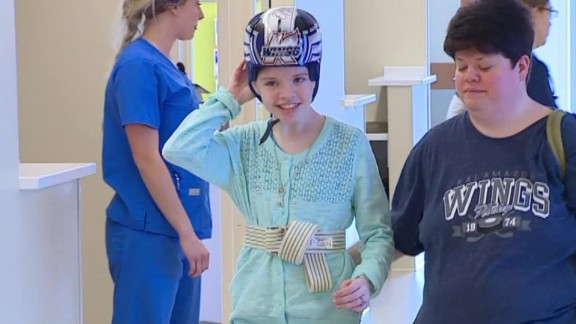 Now playing
01:49
Kalamazoo shooting survivor, 14, heads home at last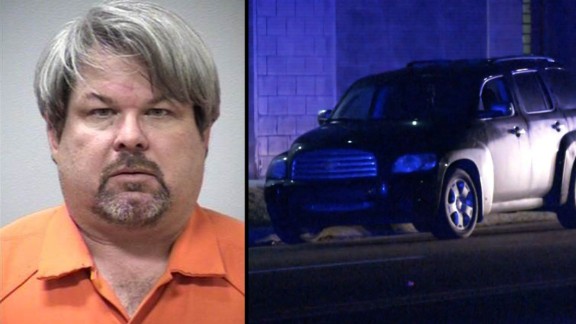 Now playing
02:04
How Kalamazoo shooting suspect was captured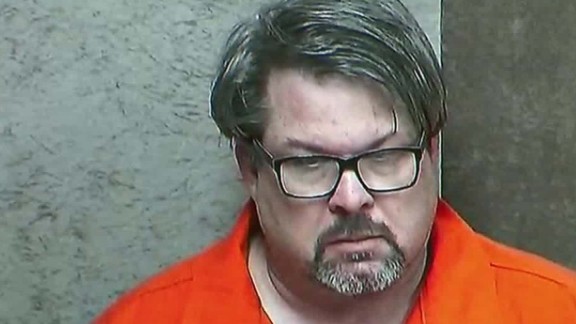 Now playing
02:02
Police: Mich. suspect had no mental health issues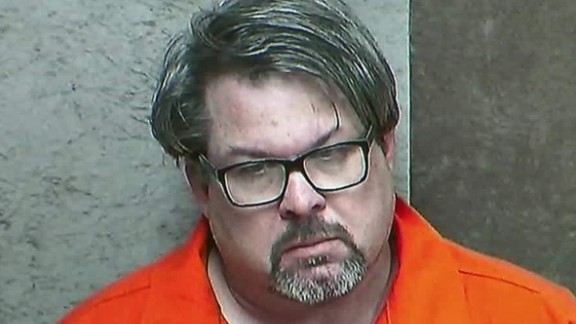 Now playing
01:47
Should Uber tighten background checks after Kalamazoo?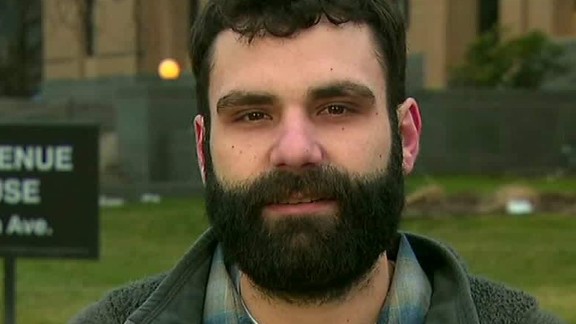 Now playing
01:50
Uber passenger: Kalamazoo driver was 'surprisingly calm'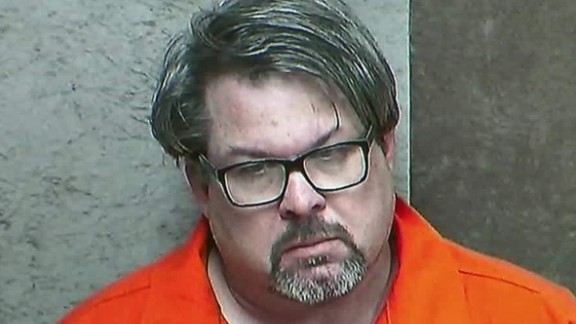 Now playing
02:45
Kalamazoo shooting spree suspect arraigned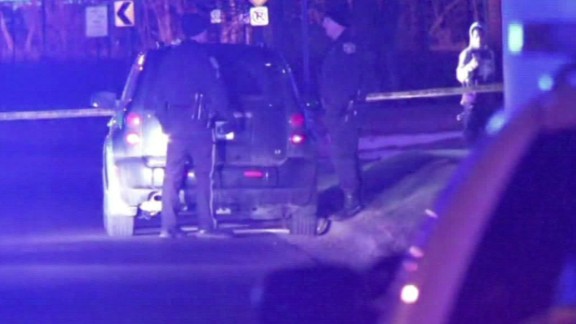 Now playing
01:55
Police: Uber driver admits to 'taking people's lives'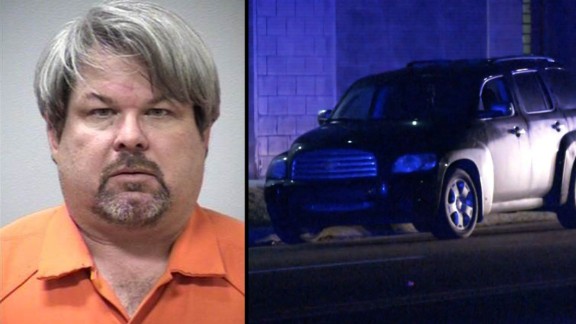 Now playing
01:55
Prosecutor: Kalamazoo killings were 'intentional'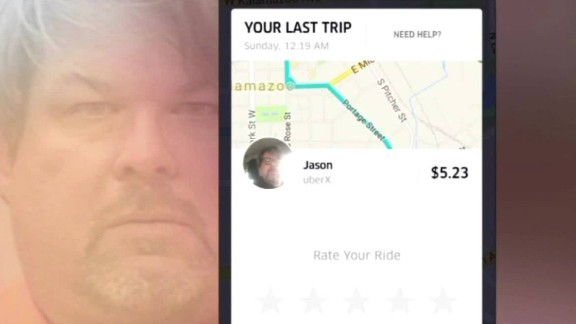 Now playing
02:03
Kalamazoo Uber rider: 'You're not the shooter are you?'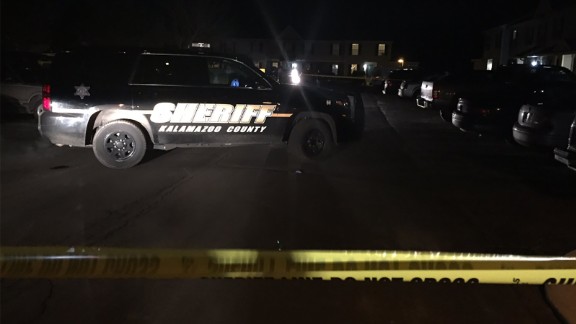 Now playing
01:53
6 killed in Michigan shooting rampage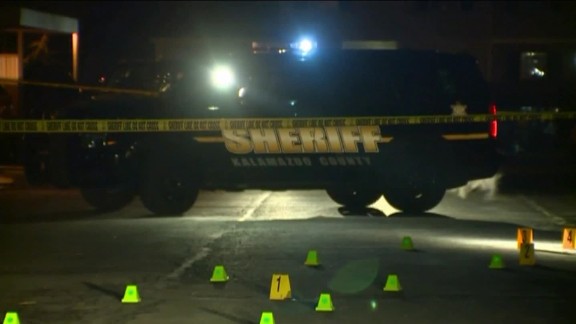 Now playing
01:54
Deadly Michigan shooting spree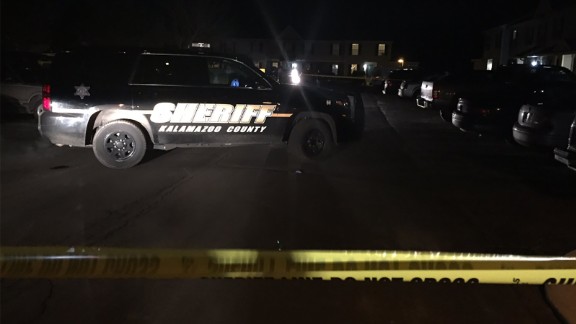 Now playing
02:02
Michigan shooting spree leaves at least 6 dead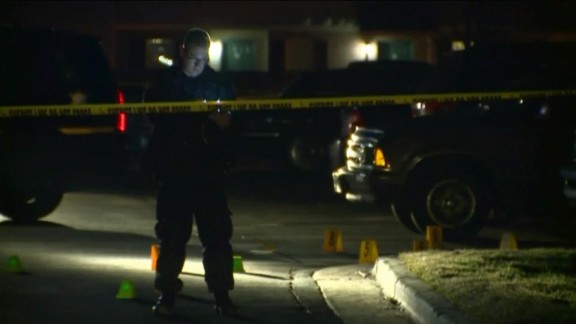 Now playing
02:09
Deadly Michigan shooting spree; suspect in custody
Another man, identifying himself only as Derek from the Indianapolis area, told CNN affiliate WOOD-TV that he was at a Kalamazoo pub when he heard about the shootings and decided that he, his wife and in-laws might be better off taking Uber to their hotel rather than walking.