Story highlights
Mike Render, Erik Nielson: Supreme Court mulling first amendment case of teen suspended for disparaging rap about teacher
They say rap is art with roots in black, Latino communities; case raises questions about the role of race in determining constitutional protections
Editor's Note: Michael Render (aka "Killer Mike") is a Grammy-winning rapper and community activist, one half of the critically acclaimed duo Run the Jewels. Erik Nielson is assistant professor of liberal arts at the University of Richmond and co-editor of "The Hip Hop & Obama Reader" (Oxford UP, 2015). They recently co-authored an amicus brief for the U.S. Supreme Court in Bell v. Itawamba County School Board.
If your child attended a school where male athletic coaches were accused of sexually harassing female students, would you want school administrators to investigate the allegations or punish the young man who made them public?
In an important case now before the U.S. Supreme Court – Bell v. Itawamba County School Board – a Mississippi high school decided to punish the young man for expressing his concerns in a rap song, in the process raising serious questions about students' First Amendment protections as well as broader questions about the role of race in determining when those protections apply.
Chad Wadsworth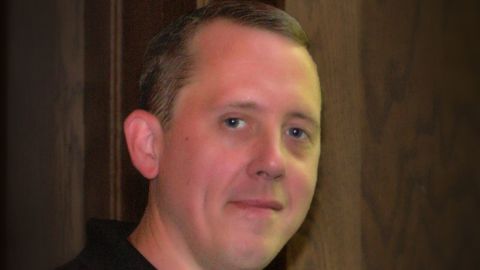 Couresy Erik Nielson
The case dates back to December 2010, when several female students told a fellow student, aspiring rapper Taylor Bell, that two of their coaches were allegedly engaging in highly inappropriate sexual behavior – allegations that the girls eventually affirmed in sworn affidavits.
Convinced that any report of this misconduct to school officials would fall on deaf ears, Bell posted a rap song to Facebook and YouTube that identified the coaches by name and lambasted their behavior.
Drawing on the long tradition of social protest in rap music, as well as the profane and violent rhetoric that is common to the genre, the song takes (metaphorical) aim at the coaches with phrases like "f***ing with the wrong one gon' get a pistol down your mouth (Boww!)"
Bell, who had a nearly spotless disciplinary history, recorded the song away from school during winter break, and he never played it or performed it on campus.
Nevertheless, school officials – who, it should be noted, did not investigate or deny the allegations against the coaches – eventually learned about the song and suspended Bell, forcing him to attend an "alternative" school for six weeks. During the disciplinary process, administrators never notified police. They never bothered to search Bell's locker.
Photos: Remembering '90s rap
Photos: Remembering '90s rap
Photos: Remembering '90s rap
Photos: Remembering '90s rap
Photos: Remembering '90s rap
Photos: Remembering '90s rap
Photos: Remembering '90s rap
Photos: Remembering '90s rap
Photos: Remembering '90s rap
Photos: Remembering '90s rap
Photos: Remembering '90s rap
Photos: Remembering '90s rap
Photos: Remembering '90s rap
Photos: Remembering '90s rap
Photos: Remembering '90s rap
Photos: Remembering '90s rap
Photos: Remembering '90s rap