Story highlights
NEW: Bundy will face charges in Nevada over a standoff with federal authorities
Bundy, his sons Ryan and Amon and two others were indicted Wednesday
"Bundy is lawless and violent," prosecutors argue in court papers
"His ranching operation ... is unconventional if not bizarre," prosecutors add
(CNN) —
A Federal court judge has ordered embattled rancher Cliven Bundy to be extradited back to his home state of Nevada, where he will answer to federal charges stemming from a 2014 armed standoff, according to court documents.
Bundy and four others – including his sons Ryan and Ammon, who led the takeover of the Malheur National Wildlife Refuge in Oregon – were indicted by a federal grand jury on Wednesday, according to the U.S. attorney for Nevada.
The five face 16 felony charges relating to an armed standoff the Bundys and their supporters had with the federal government in 2014.
Ryan Payne, who participated in the Oregon wildlife occupation, and Peter Santilli were also charged, authorities say.
"Persons who use force and violence against federal law enforcement officers who are enforcing court orders, and nearly causing catastrophic loss of life or injury to others, will be brought to justice," U.S. Attorney Daniel G. Bogden said.
Cliven Bundy was denied bail on Tuesday after a judge in an Oregon federal court determined that he was a flight risk, said Natalie Collins, a spokeswoman for the U.S. Attorney's Office for the District of Nevada. Bundy is scheduled to be back in court Friday.
Last week, Bundy was charged with six counts in that 2014 showdown against federal land managers on the open range where his cattle grazed and fed.
The federal Bureau of Land Management and local authorities backed down in the face-off, halted the roundup of Bundy's cattle and returned about 300 head to avoid any violence.
Authorities accused Bundy of conspiracy to commit an offense against the United States, assault on a federal law officer by use of a deadly and dangerous weapon, interference with commerce by extortion and obstruction of justice.
The indictment released on Wednesday said the eldest Bundy was the leader of the movement to extort the federal government into returning his cattle.
"The defendants recruited, organized, and led hundreds of other followers in using armed force against law enforcement officers in order to thwart the seizure and removal of Cliven Bundy's cattle from federal public lands," the indictment said. "Bundy had trespassed on the public lands for over 20 years, refusing to obtain the legally-required permits or pay the required fees to keep and graze his cattle on the land."
Bundy, 69, could spend the rest of his life in prison if convicted.
Arrested as he came to aid of sons
Cliven Bundy was arrested last week in Portland, where he flew in support of his sons Ammon and Ryan, who both allegedly participated in another, more recent armed standoff against federal authorities at the Malheur National Wildlife Refuge's headquarters in Harney County, Oregon.
That 41-day standoff ended last week after the last of the holdouts surrendered to authorities.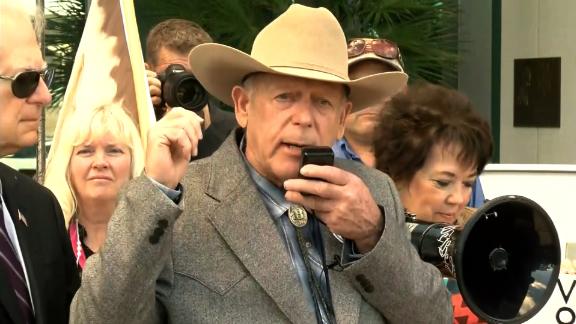 Now playing
00:47
Cliven Bundy released from jail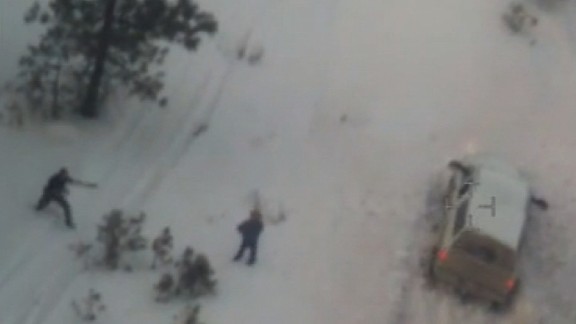 Now playing
00:45
Video shows shooting of LaVoy Finicum
Now playing
01:11
1 dead, 8 arrested in armed Oregon occupation
Now playing
02:31
The history of Cliven and Ammon Bundy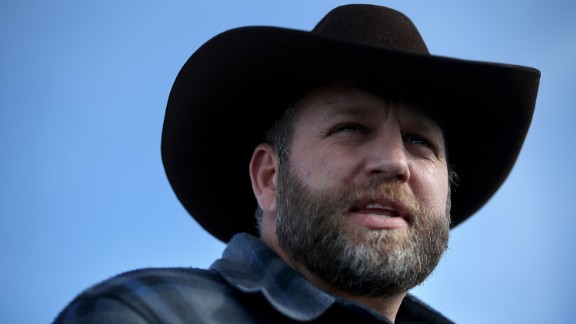 Now playing
02:05
Ammon Bundy to Oregon occupiers: Go home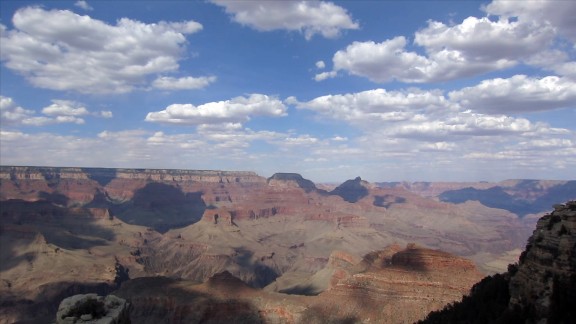 Now playing
01:42
Guess who owns 28% of U.S. land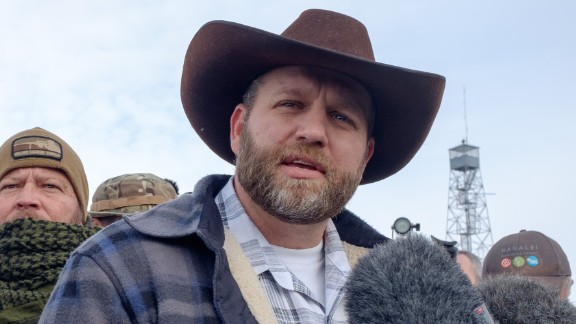 Now playing
01:37
Leader of armed Oregon protesters took federal loans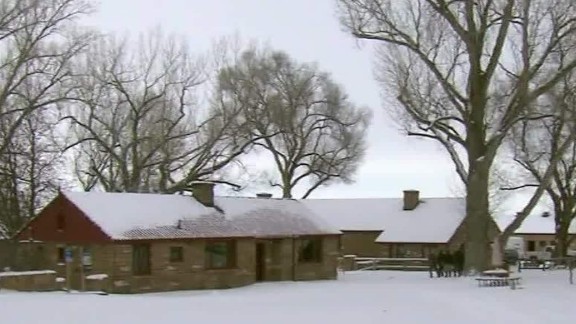 Now playing
02:06
See inside contested Oregon federal building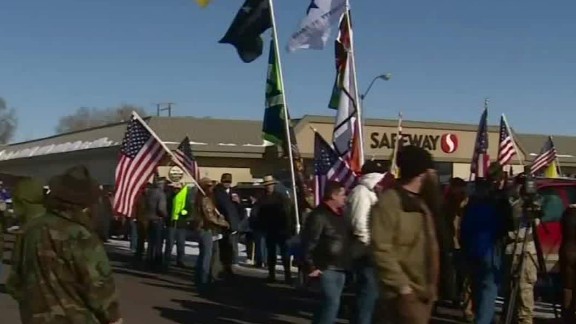 Now playing
02:47
Oregon showdown explained: Patriots or #YallQaeda?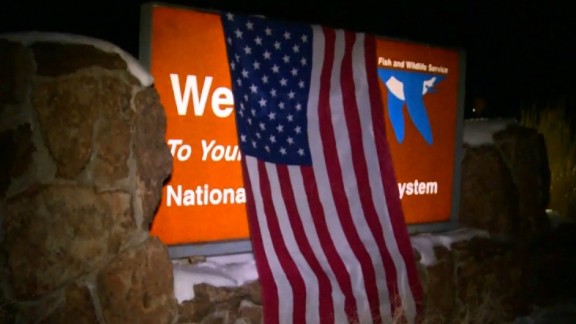 Now playing
05:05
Armed Oregon protester speaks with CNN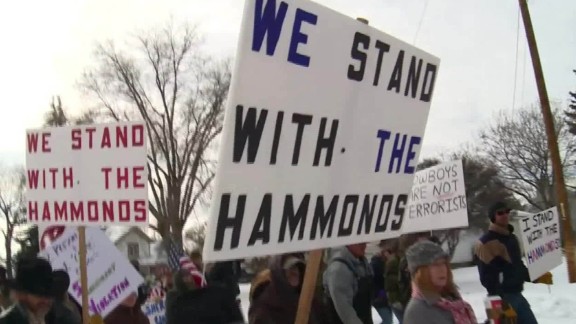 Now playing
02:05
Armed protesters rally to support Oregon rancher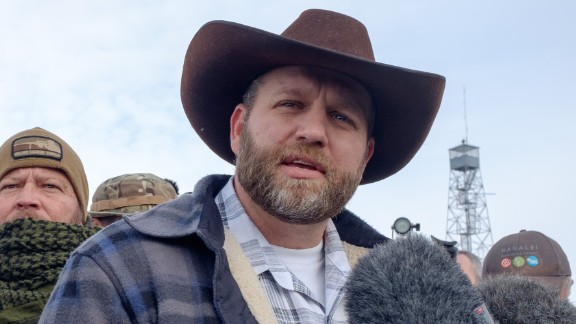 Now playing
01:42
Oregon activist: FBI has warrants for our arrest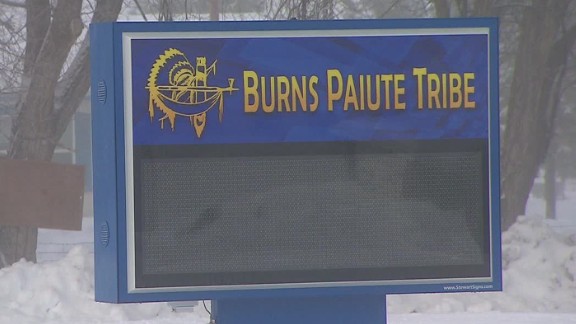 Now playing
02:25
Tribe council member: Protesters are bullies, criminals
Ammon Edward Bundy, 40, of Emmett, Idaho, and his brother Ryan C. Bundy, 43, of Bunkerville, Nevada, are among 16 people indicted in the Oregon standoff, and each of the 16 defendants face a federal felony count of conspiracy to impede officers of the United States from discharging their official duties through the use of force, intimidation or threats, the FBI said.