Story highlights
Proposed bill would rename part of street across from China's embassy in U.S. after a pro-democracy activist
Christian Whiton: Ted Cruz's bill puts China's actions in spotlight in a minor but persistent manner
Editor's Note: Christian Whiton is a former deputy special envoy for human rights in North Korea for the George W. Bush administration. He is president of the Hamilton Foundation; a principal with DC Advisory, which is a public policy consultancy; and the author of "Smart Power: Between Diplomacy and War." The views expressed are his own.
When I worked in a corner of the State Department where China's human rights transgressions loomed large, we had a sardonic saying: "Commies love pageantry." The joke was based on a trait Beijing exhibited time and again: an obsession with the symbolism of statecraft, which often exceeded the attention Beijing paid to substance.
Today, this trait is on prominent display.
The Senate last week unanimously adopted a resolution introduced by Sen. Ted Cruz to rename the street in front of the Chinese embassy in Washington after Liu Xiaobo, an incarcerated Chinese dissident. Liu was most recently incarcerated in 2008 and sentenced the following year to 11 years in prison supposedly for "incitement to subvert state power."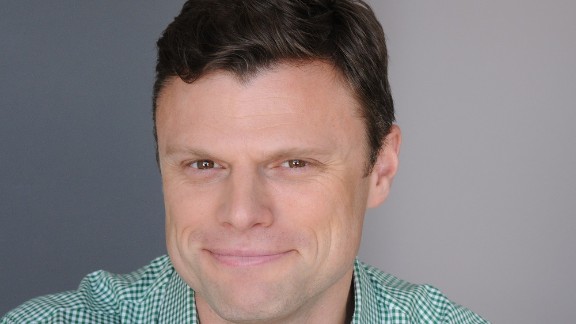 In fact, Liu's calls for reform have been careful and measured. In a 2010 piece, he wrote that he sought reform that is "gradual, peaceful, orderly and controllable," rejecting violence or anarchy. He was awarded the Nobel Peace Prize in 2010, although neither he, nor his wife – who has been under house arrest – could receive the award in person. Last fall, 44 eminent writers called on China to release Liu and other political prisoners.
Yet none of this stopped Beijing from reacting quickly and angrily to the congressional move, with a Foreign Ministry spokesman remarking ominously, "If the relevant bill is passed into law, it will cause serious consequences."
Equally strident language came from the White House, where an unnamed official reportedly called the bipartisan congressional move a "ploy" and added: "In fact, legislative stunts such as this complicate our efforts. We oppose this approach and would prefer to work with Congress on more productive ways to address our shared goal of improving human rights in China and around the world."
In other words, the foreign policy establishment wants to continue its bipartisan, multidecade approach of doing nothing about China's suppression of free speech, religion and other political rights, except for the occasional mention of the issue behind closed doors, which the Chinese government knows it can ignore without consequence.
Unfortunately, the establishment also seems to want to remain ignorant of the historical lesson that the way a government treats its own people has a strong relation to the way it treats its neighbors.
What Cruz's bill does is put China's actions in the spotlight in a minor but persistent manner. Those reporting to work at the Chinese embassy or applying for a visa will get a reminder that China's mighty government cannot countenance even the lone voice of a writer such as Liu.
Beijing's reaction mirrors another experience I had in government with Chinese diplomats from their embassy.
They demanded of me an explanation as to why my then-boss, Jay Lefkowitz, who was special envoy for North Korean human rights issues, was stating publicly the well-established fact that China was mistreating refugees fleeing the hell of North Korea by returning them to their captors.
When I said the statements would continue until they no longer reflected Chinese conduct, the diplomats' reaction was visceral. While informing me that "You're going to be hearing from someone a lot more senior than me," they were literally shaking with rage.
All this over a few words backed by facts?
The reason such a seemingly trivial matter was so important was the same reason that "commies love pageantry." They ultimately know that their government is illegitimate. They know that political instability is never far away, since they lack public support or another strong claim to power. Even for a government that appears to be strong from the outside – China's today; the Soviet Union's a generation ago – there is a very real risk of sudden crisis.
The pageantry of statecraft, including things such as summits with foreign leaders and state visits to the White House, provide China's government with a veneer of legitimacy. But deep down, Beijing knows that even a few missives from a dissident writer willing to tell the truth can help shatter that veneer – especially if combined with the economic turbulence China is starting to feel.
Cruz deserves credit for gaining bipartisan support for this issue and for reviving a debate over how to handle China.
We can argue over policy to repel Beijing's cyberattacks, theft of American intellectual property and attempts to exclude our Navy from the economically crucial Western Pacific. But we should all be able to agree that policy should start with telling the truth about Chinese conduct, both in private and pubic. And we should not hesitate to carry the voice of an imprisoned Chinese dissident, for the sake of China's future – and our own.
Join us on Facebook.com/CNNOpinion.