Story highlights
Todd Graham: GOP candidates blew it at debate, with personal attacks, a thin-skinned Trump, and Cruz unable to defend himself
He says rowdy audience made a poor showing, and moderators lost control of their debaters
Editor's Note: Todd Graham is director of debate at Southern Illinois University. His teams have won national championships for three years, and he's been recognized twice as the national debate coach of the year. The opinions expressed in this commentary are solely those of the author.
(CNN) —
The Republican debate in South Carolina Saturday on night was far below what I'd hoped for as a debate coach, so the grades generally reflected that this time. It's like one of those "group projects" where one person in the group is so poor as to bring everyone else down. Sometimes, nobody gets an A.
I'll begin with the best of the lot.
B-
Marco Rubio: Rubio was generally decent (solid in his discussion of child tax-credits, worse on amnesty and immigration and his record in Florida). He had a poor exchange on immigration with Cruz that somehow ended up with Cruz speaking Spanish. It wasn't Rubio's best debate, but since it wasn't the disaster of his last one, where the (now gone) Chris Christie mocked him for repeating himself, people will probably give him too much credit. B minus seems appropriate.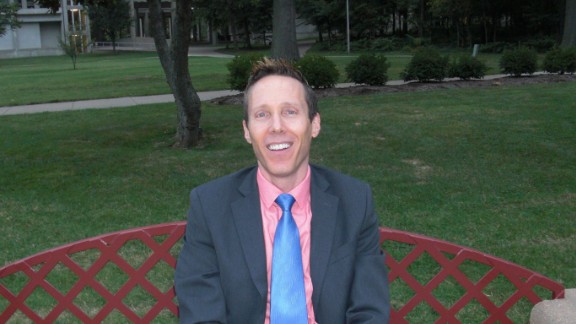 C-
Ben Carson: Carson continues with two irritating trends. First, he mentions, in a tired joke or complaint, his speaking time. Enough already. Second, he answers every question asked of him by going back to the last topic, saying how he'd would have loved to answer that one, and giving a generic answer like, "I've got some great ideas" or "please see my policy online."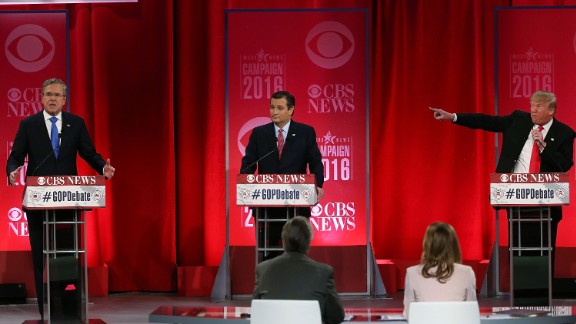 Now playing
01:19
Trump hits Cruz for 'lying' and Bush for 'attack ads'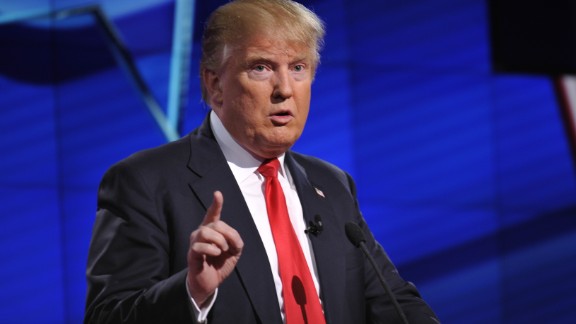 Now playing
02:32
Donald Trump pressed for specifics of his worldview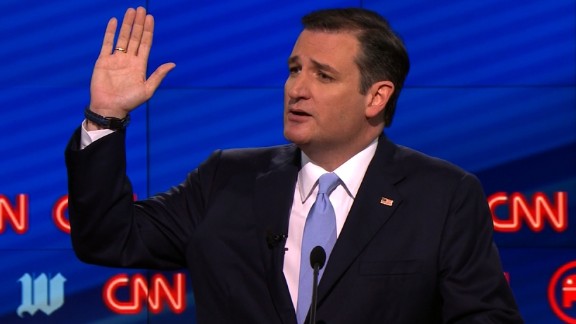 Now playing
00:59
Ted Cruz: Trump hand-raising pledge 'exactly backwards'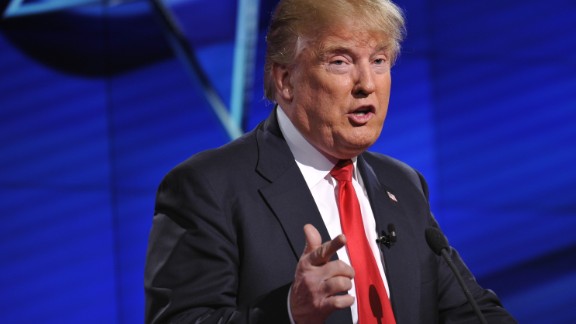 Now playing
01:45
Donald Trump on rally violence: It's not me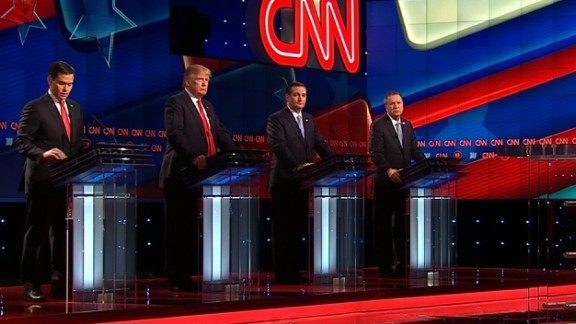 Now playing
01:54
Should the candidate with the most delegates win?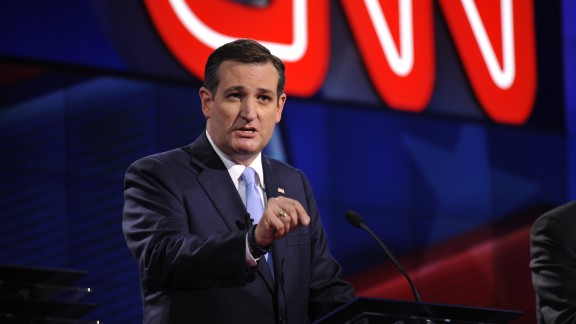 Now playing
01:26
Does it matter how the world sees the U.S.?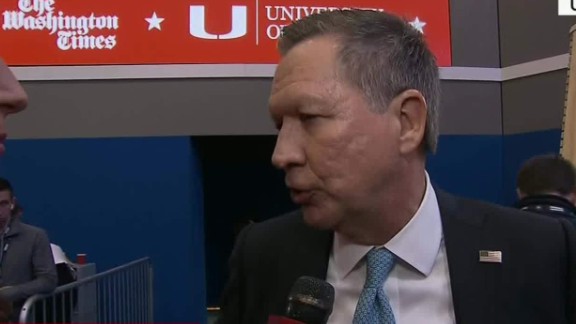 Now playing
01:07
John Kasich: I'm doing really, really well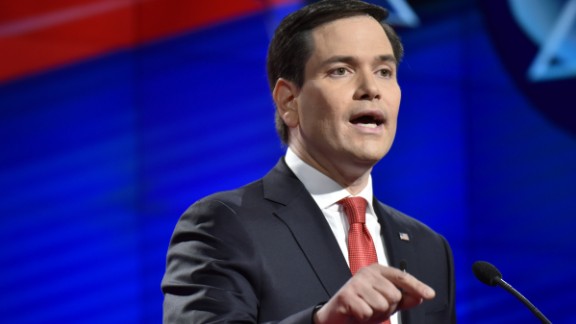 Now playing
01:30
Marco Rubio: 'The climate is always changing'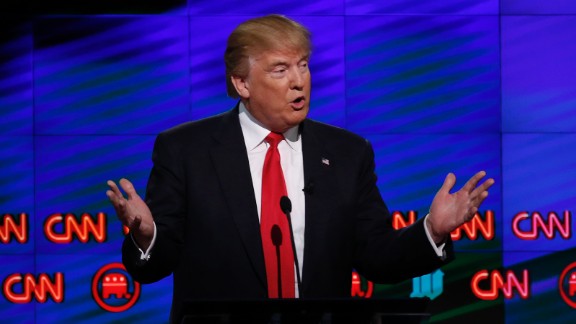 Now playing
<