(CNN) —
First-term Florida Sen. Marco Rubio has always had the potential to bridge the fractured Republican Party: He is conservative enough, his backers say, to win over the party's disgruntled base, yet politically savvy enough to connect with establishment donors and business interests.
Yet he has struggled to win a state in the early going and consolidate the "establishment" vote of the GOP.
Immigration outlier
In particular, Rubio has struggled to put away concerns over his past support for a pathway to citizenship for some undocumented immigrants, a position anathema to much of the Republican base.
But he's earned the backing of many of the GOP's leading donors and fundraisers, who envision the 44-year-old Hispanic politician from a large swing state as a perfect-on-paper contrast to Democratic candidate Hillary Clinton.
Rubio's strong political positioning was not self-evident when he announced his bid in April. Early national surveys showed him with only middle-of-the-pack polling, and his path to winning top endorsements from traditional party leaders seemed blocked by a fellow Floridian, former Gov. Jeb Bush, who has since dropped out.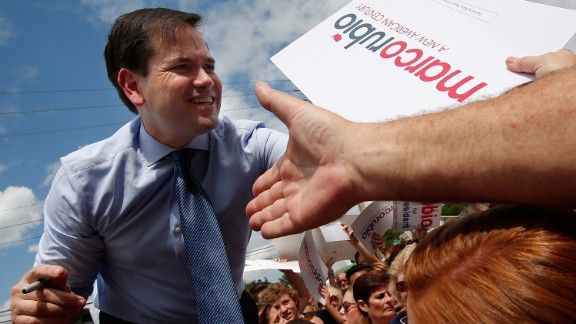 Now playing
01:27
CNN projection: Rubio wins Florida primary
Now playing
03:04
Rubio, McCain test Trump's down ballot impact
Now playing
05:52
Rubio: Why I'm against Collins gun control amendment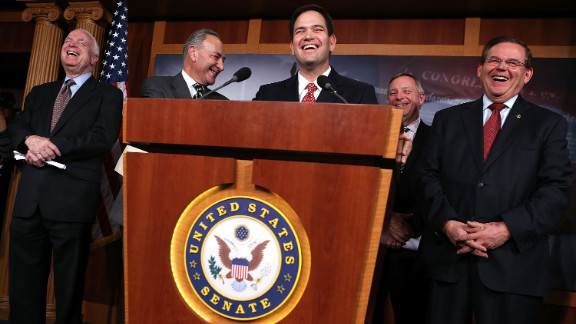 Now playing
01:08
Rubio says it's a 'safe assumption' he will run again
Now playing
01:16
Rubio: Plagiarism controversy doesn't matter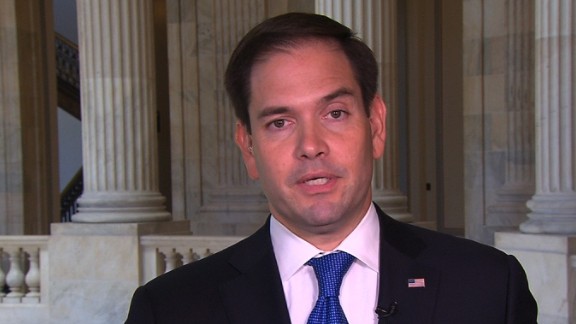 Now playing
01:25
Marco Rubio: Istanbul airport attack 'ISIS directed'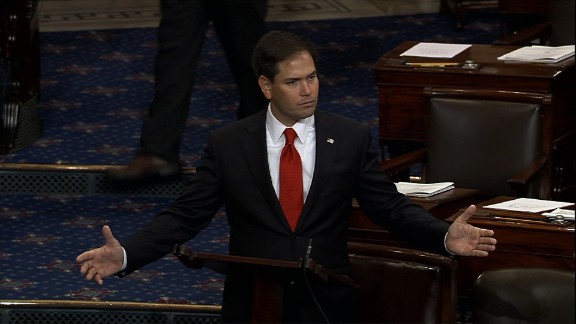 Now playing
03:28
Rubio discusses decision to leave Senate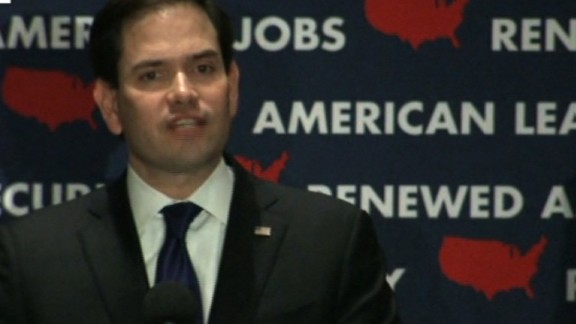 Now playing
00:49
Marco Rubio: Not God's plan that I be president in 2016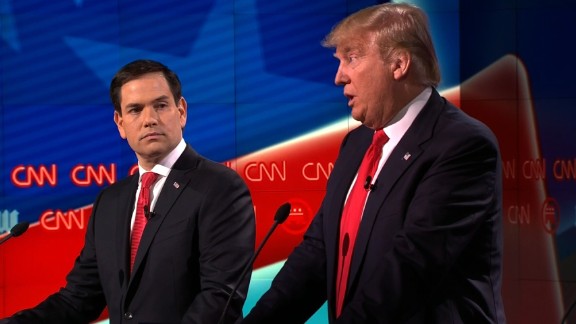 Now playing
00:59
Rubio says Trump picking him for V.P. would backfire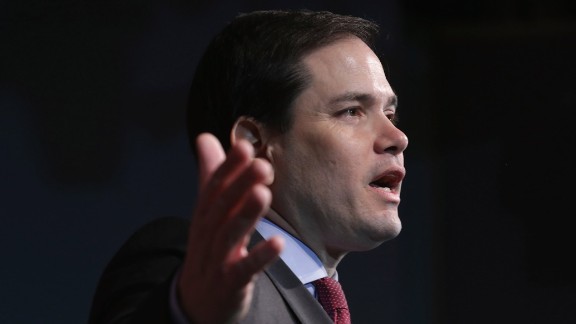 Now playing
01:22
Rubio: Jeb's lock on Florida money was costly 2016 hurdle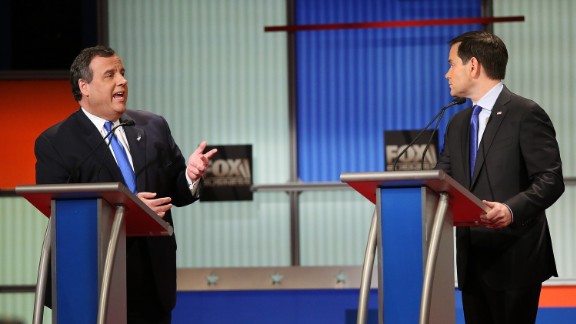 Now playing
03:35
Rubio says he walked into 'trap' laid by Christie in N.H. Debate