Story highlights
John Sutter: To avoid catastrophic levels of global warming we need to be off fossil fuels by about 2050
United States and other countries desperately need to put a price on carbon pollution, he says
Charlie Catania signed up the first day he could.
It was May 2014, and the solar-leasing giant, SolarCity, had just come to town – "town," in this case being Las Vegas, where the retired 71-year-old once worked as a Baccarat dealer. ("The James Bond game," he explained to me, apparently noticing through the phone that I'm no good at gambling. That was "when the mob used to run this town," he said. "It was great.")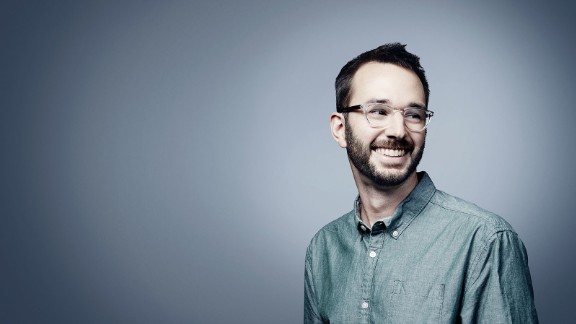 Catania is a guy who knows a smart bet when he sees one, and putting solar panels on the roof of the home he bought in 1976 seemed to be just that. Smart. And safe – the right thing for the environment and his wallet. Las Vegas, Nevada, of course, is in the middle of one of the hottest, sunniest deserts on Earth. So there would be no shortage of sunlight hitting the panels that would power his home. Plus, the deal with Solar City seemed so sweet. He'd lease the panels, not own them (he couldn't afford to buy them) but he'd basically be guaranteed low-to-moderate electricity bills for the rest of his life.
Cheap energy from the sun would cushion retirement, he thought.
Now it doesn't look that way, and he feels swindled.
Not by SolarCity – which recently pulled many of its operations out of Nevada and laid off 550 workers, according to spokesman Jonathan Bass (did you know more people in the United States work in the solar industry now than in coal?) – but by the state of Nevada.
It seems a state that once was in love with the solar industry has, in recent weeks, launched a perplexing, de facto war against it. Here's what happened: The state's Public Utilities Commission in December approved a ridiculously wonky but critical change to the way the utility NV Energy pays and bills its solar customers. NV Energy not only will be allowed to boost its fees for solar customers, it also will pay them below the market rate for the electricity that their solar panels put back onto the grid, and which the utility resells.
Instead of paying about 11 cents per kilowatt hour for electricity produced by solar panels, the utility will only pay some solar customers 2.6 cents per kilowatt hour by 2020, according to news reports. That's a significant decrease. And fees could go from $12.75 to $38.51 for some customers over the same time period. (NV Energy and the Nevada Public Utilities Commission, for what it's worth, both declined my requests for comment; NV Energy has argued, unfairly, in my view, that it needs the fees to pay for maintenance to its electric grid and that under previous rules solar customers were shirking on paying for the grid they use).
Those changes may sound small, but they're enough that SolarCity, the California leasing company chaired by Elon Musk, says rooftop solar panels no longer make economic sense in Nevada. And it's enough to throw people like Catania into financial uncertainty.
"Will it hurt me? Certainly it's going to hurt me," Catania told me.
"My wife and I are still going to eat," he added. "We're going to pay for food, but I don't know what's going to happen. They can do anything they want to me – or people like us."
Whether or not you live in Nevada, this is upsetting and important.
It's unfair to people like Catania and to Julio Gamboa, a 42-year-old father of four who told me he lost his job at SolarCity because of the rate change. (Nevada desperately needs to diversify its economy, and solar was helping; Gamboa told me he'll likely have to pursue work elsewhere).
But it's also disastrous for the fight against climate change.
To avoid catastrophic levels of global warming (measured as either 1.5 or 2 degrees Celsius above pre-industrial levels) we need to be off fossil fuels by about 2050.
That's soon. We need every solar panel we can get.
World leaders finally get it. That's why nearly 200 of them signed the Paris Agreement at the UN COP21 climate conference in December. It commits all of us to rapidly move away from fossil fuels and toward cleaner sources of energy like solar and wind.
But apparently that collective will to wage a war on climate change hasn't trickled down to Nevada. Instead, the local utility and officials are injecting uncertainty and doubt into the solar market at exactly the moment when the opposite is needed.
I'm hopeful the commission will see the error in its ways. NV Energy has proposed some changes to the rate structure that could bring relief for existing solar customers. A hearing is scheduled for Monday. The commission should take those seriously and, moreover, seek to make solar cost-effective for new customers as well.
The rest of us, meanwhile, should take this as a reminder that the United States and other countries desperately need to put a price on carbon pollution.
Doing so will send a clear signal to markets and homeowners – that solar and other renewable energy sources are the future. Investing in them will be a smart bet.
Even with the shifting odds in Vegas.
Add John D. Sutter on Snapchat