Story highlights
New ads released by three campaigns show different effectiveness: Trump's succeeds at sowing doubt about Cruz, says Barbara Lippert
She says Cruz's attack ad on Trump misses mark, while Sanders', using Simon & Garfunkel song, is a home run without attacking
Editor's Note: Barbara Lippert writes about media, advertising and politics in her "Mad Blog" at Mediapost.com. The opinions expressed in this commentary are hers.
With the Iowa caucus and New Hampshire primary closing in, candidates are using every means possible to fire up the base, including relying heavily on the power of last-minute, old-fashioned, local TV advertising.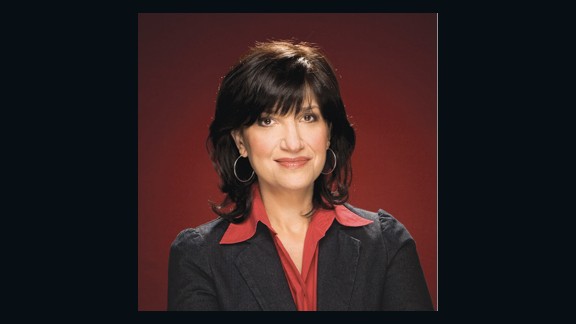 Courtesy of Barbara Lippert
That goes for Republican candidate Donald Trump, who, with every outspoken statement along the campaign trail, has earned billions worth of media coverage without spending a cent. He has decided to pour some $2 million a week into TV buys for ads in those two states.
Obviously, he's not alone. But up until last week, the candidates' TV spots were fairly standard, paint-by-number messages.
The new surprise in this particularly unpredictable political season, however – the breakout ad by far – belongs to Democrat Bernie Sanders. Yes, the sometimes grumpy-seeming, non-candy-coated, white-haired, 74-year-old socialist candidate, imitated so well by a peevish Larry David, has released a 60-second ad that is so full of love, enthusiasm and patriotic uplift (complete with flag-waving) that it's downright goose bump-inducing.
Set to the soothing sounds of the Simon & Garfunkel classic "America," the beautifully executed spot makes no claims, attacks or political statements of any kind. Rather, Sanders assumes the role of the kindly, twinkly paterfamilias, presiding magically over the country, while hugging, holding and smiling at supporters.
Intercut are shots of an array of solid, everyday Americans who are going about their business, drinking coffee, dancing, walking with their families and baling hay. The cuts are perfectly paced to the music, which, like Sanders, has been speaking this language since the 1960s; it gently suggests an earlier time when people were burning with ideological fervor.
Iowa is a very white state, and Sanders followers are not known for their diversity, but we do see several people of color, all suggesting the beautiful mix that is America. During the musical hooks, "All come to look for America," we see sped-up digitized images of tens of thousands of Bernie's individual supporters (he is famously "not for sale").
The visuals and music build to an emotional rally, with Sanders at the podium. By the very end, he's heard as a voice-over, saying only eight words: "I'm Bernie Sanders, and I approved this message." But with this message, he's brought a sweet but nonsyrupy sense of possibility and aspiration about the future (foreshadowing his tag line, "A Future to Believe In") as well as a visual and aural feast for those yearning to feel good again.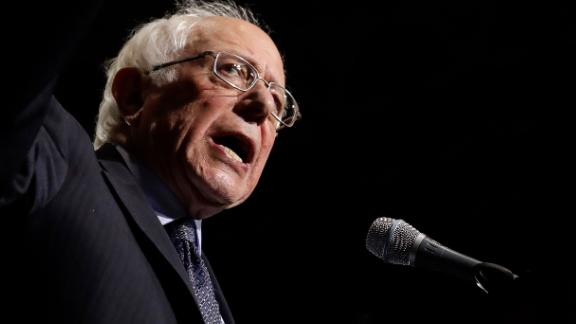 Photos: Former presidential candidate Bernie Sanders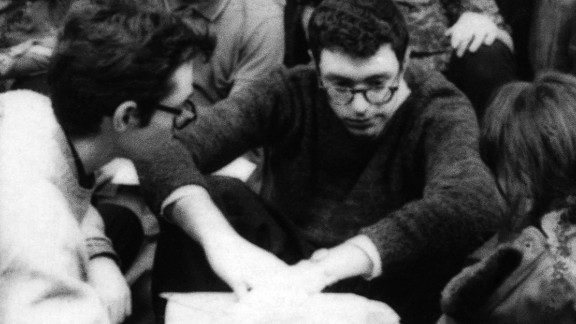 Photos: Former presidential candidate Bernie Sanders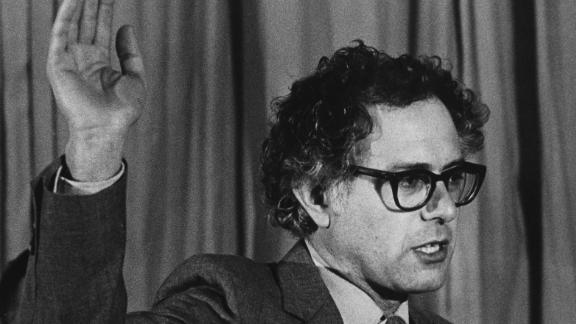 Photos: Former presidential candidate Bernie Sanders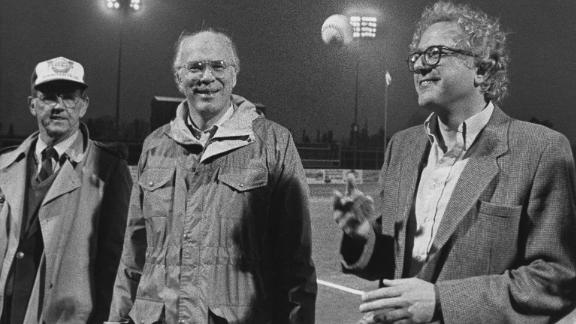 Photos: Former presidential candidate Bernie Sanders