Editor's Note: J.J. McCullough is an editorial cartoonist and writer. The opinions expressed in this commentary are solely those of the author.
(CNN) —
Thursday is National Granola Bar Day (and National Hug Day). Saturday is even better: National Pie Day. And next Friday it's National Puzzle Day.
I don't know about you, but it seems like in the last couple of years we've been getting more and more "holidays" that we've never heard of. To name just a few: Raccoon Appreciation Day, National Oreo Cookie Day, Ninja Day and National Hat Day. At least on International Coffee Day, designated September 29, the flurry of social media zingers included free coffee at places such as Dunkin' Donuts and Krispy Kreme.
You might be tempted to think there's way too many phony-baloney faux holidays cooked up by people with way too much time on their hands. But, frankly, I think we need a lot more. Here are my nominees.
What are yours? Share your ideas at the comments section below or through Twitter and Facebook.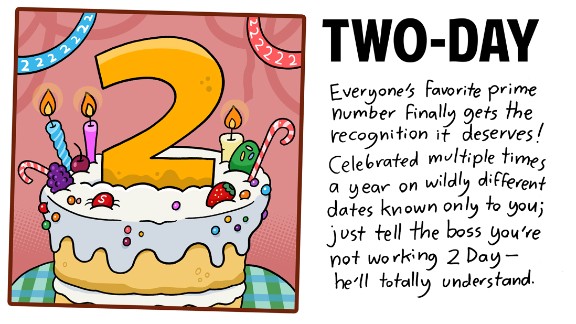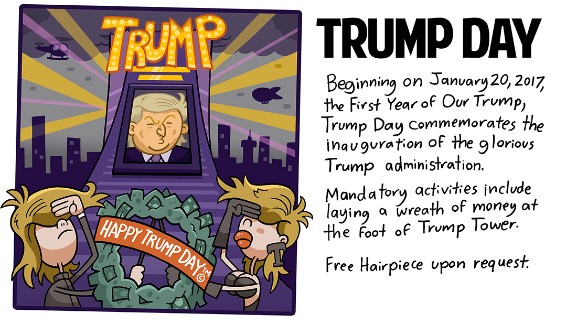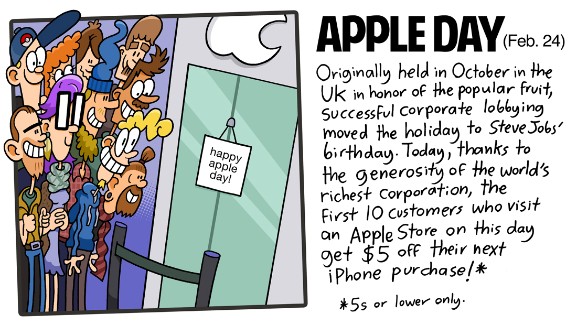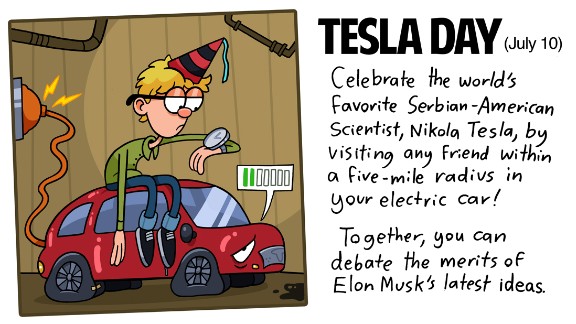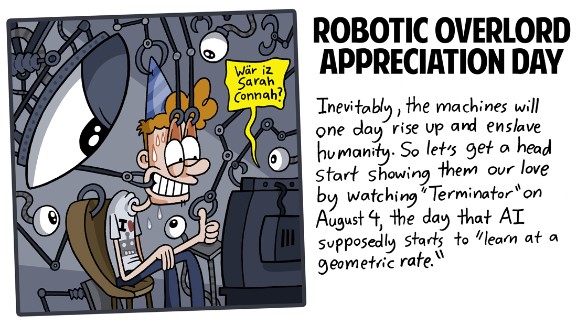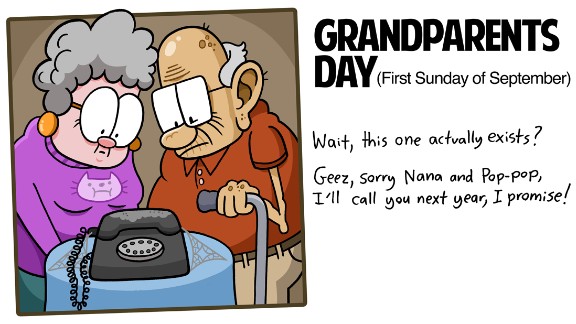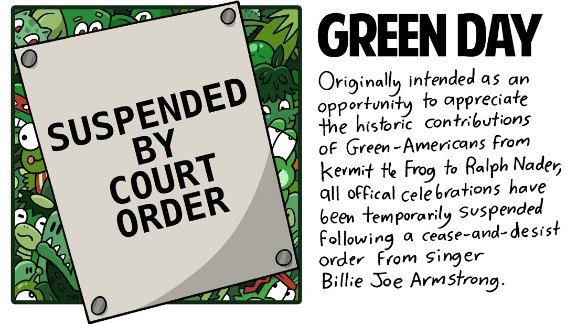 Join us on Facebook.com/CNNOpinion.
Read CNNOpinion's Flipboard magazine.