Story highlights
Joaquin "El Chapo" Guzman is monitored around the clock
Guzman is transferred between cells frequently and is recorded at all times
Prison officials have beefed up security since the cartel kingpin escaped in July
Motion sensors monitor his every move; dogs trained to detect his scent stand guard and prison floors have been reinforced with steel rods. These are just some of the security measures Mexican authorities have taken to make sure Joaquin "El Chapo" Guzman doesn't break out for a third time.
Ever since his recapture almost two weeks ago, the cartel kingpin has been held at the same maximum-security prison from which he escaped last year. But this time authorities aren't taking any chances.
According to a report in the El Universal newspaper, Guzman isn't kept in the same cell for long; he's moved every few minutes or every few hours. During his first five nights of incarceration, Guzman was transferred seven times.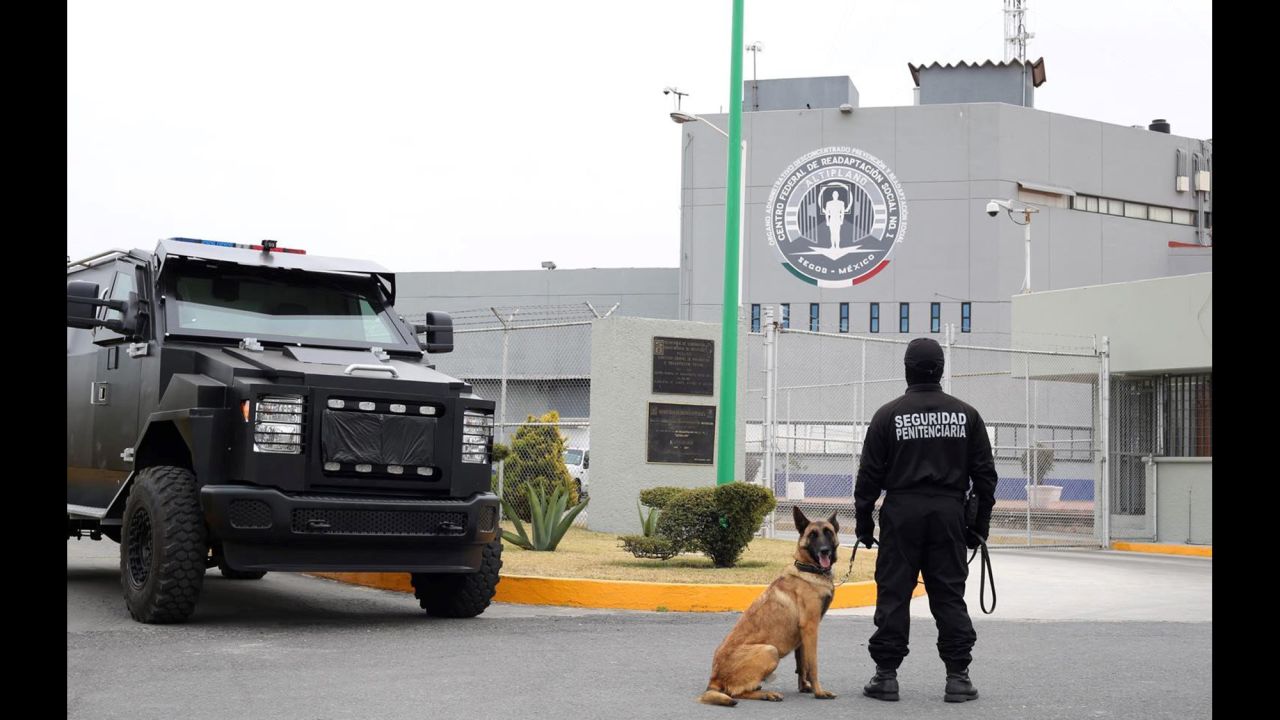 'El Chapo' in prison
Guzman escaped from Altiplano Federal Prison in July through a hole in the floor of his cell's shower stall and through a ventilated tunnel. He took advantage of a blind spot in a cell where the camera couldn't watch him.
Now, the prison has installed 400 new cameras throughout the prison. Authorities hope to add another 600 by April.
The text messages that led to 'El Chapo'
Guards with orders to record Guzman at all times follow him wearing helmet-mounted cameras, the newspaper said.
Anticipating that Guzman might attempt another tunnel escape, prison floors have been reinforced with three-quarter-inch steel rods.
Gunfire and grenades: New video of violent raid on 'El Chapo' hideout
Journalist Carlos Loret de Mola, citing Mexico's National Security Commission, also reported that motion sensors, some of which can detect underground activity, have been activated.
Prison authorities have also restricted visitor access to Guzman and those allowed to see him face stringent screening.
The report didn't say how much the additional security measures cost.
The drug lord was nabbed in his native Sinaloa state after a shootout that killed six of his people. It was later revealed that actor Sean Penn and Mexican actress Kate del Castillo had traveled to Mexico last October to interview Guzman.
The interview was published in Rolling Stone Magazine the same day Guzman was captured.
Before the interview came to light, two U.S. law enforcement officials had said the tracking of cell phones and electronic exchanges of people close to Guzman led to his recapture.
Mexican authorities said they got Guzman partly because his representatives contacted filmmakers and actors about making his biopic.
Guzman's recapture represents a major success in what has been an embarrassing ordeal for Mexico. For many, "El Chapo" has been a symbol of the Mexican government's ineptitude and corruption.
Nicknamed "Shorty" for his height, Guzman had broken free once before from a maximum-security prison, in 2001, reportedly hiding in a laundry cart.
In El Chapo's birthplace, code of silence reigns
CNN's Marilia Brocchetto, Catherine E. Shoichet and Brian Todd contributed to this report.