Editor's Note: Sarah Moriarty is one of the seven children of Christine and Robert Levinson, Robert Levinson went missing in Iran nearly nine years ago and is the longest held hostage in American history. She is an IT portfolio manager for a pharmaceutical company
Story highlights
Sarah Moriarty says Iran's prisoner release did not include her father, Robert Levinson, who went missing in Iran nearly nine years ago
Official version is no one knows where he is, she says. Outraged family thinks Iran does; that U.S. hasn't worked hard enough to free him
This past weekend, the United States concluded negotiations for a prisoner swap that resulted in the release of four Iranian-Americans being held by Iran, and a fifth man, a student held 40 days. My father, Robert Levinson, who went missing in Iran nearly nine years ago, was not one of them.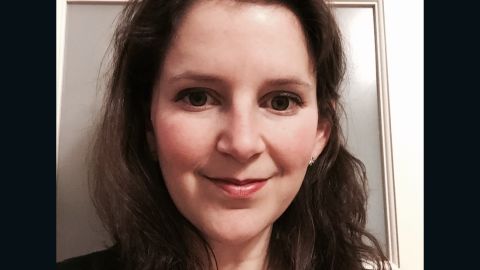 We are happy for their families. We shared their pain. But this news deeply hurts. And we can't hold back our devastation, let alone our anger, any longer.
Over the past 3,237 days (at this writing) of my father's captivity, my family has witnessed the kidnapping in Iran and subsequent U.S. negotiation for release of Haleh Esfandiari, Parnaz Azima, Ali Shakeri, Kian Tajbakhsh, Roxana Saberi, hikers Sarah Shourd, Shane Bauer and Josh Fattal, the 10 American sailors released last week within 24 hours, and now, these individuals.
Always, always we have trusted our government officials. Listening to them when they tell us they are doing all they can. Waiting desperately for the next meeting update, the next glimmer of hope, the next call to action we can take so it can be our turn to celebrate our father's return. But now we have reached our breaking point. We are crushed and outraged.
We know that there are passionate people in the U.S. government who are fighting for my father every day, losing sleep over his case. We are deeply grateful and mean no offense to them. But that's not what I'm talking about here. I'm talking about the calculated risk that was taken to decide that five hostages were enough for this deal.
Americans freed in prisoner swap with Iran
That a deadline to wrap up everything about our current relations with Iran in a pretty bow on January 16 — when the United Nations deemed Iran in compliance with a nuclear agreement — meant to our family that our government was satisfied with leaving my father behind. Again.
With each negotiated release, we have had to withstand the pain of seeing the headline we so desperately need to see – my dad's headline, "Iran Frees…" – but it is written for other people. We watch as the TV cameras and newspaper and Internet headlines capture every moment of these families happily embracing their long-missed loved ones, while my father, the longest-held hostage in American history, languishes somewhere over there, growing weaker by the day. All but forgotten. Again.
"I gave these families my word," President Obama said on Sunday. "I made a vow that we would do everything to win the release of their loved ones." But he hasn't yet fulfilled that promise to my family. Our government has left my father behind. Again.
We are thankful that the President mentioned my father in his speech on Sunday, but he has yet to reach out to my mom to tell her what "cooperating" means, or what he is doing next to get my dad home. We believe the U.S. government did not use the best leverage it ever had to demand that my dad be brought home.
My mother had been asking to meet with U.S. officials for months now, but they avoided us; we see now that this was not by accident. The government gave us no indication that this disappointment was coming. And the most recent betrayal? That we didn't even find out about the new prisoner release until we saw it in the news like everyone else on Saturday morning.
It took U.S. officials more than an hour to respond to my mother's anguished message to call her, and ultimately confirm that my dad was not part of the deal.
Robert Levinson is an American patriot; he has given everything in his life for his family and for his country. He worked for the FBI for 22 years and another six for the Drug Enforcement Agency, risking his life to help bring down the Mafia, Colombian cartels and the Russian mob. He loves and cares about his country so much that he felt compelled to continue his work for the government after retirement, this time as a CIA contractor.
The U.S. government still has not acknowledged that this work is what brought him to Kish Island, Iran, in the first place.
Iran's promise to continue cooperating is not enough. The official version is that no one knows where my father is being held and by whom. But my family believes Iran knows exactly where my father is and that our government is aware of this.
Regardless, both sides are ecstatic with this deal, and everyone wins except for Robert Levinson. My father and my family are the only ones still hurting, and both sides keep hoping our tears and our voices will go away. But we will not go away. We will not be silent. We will never give up, we will never stop – until my father is home.
Join us on Facebook.com/CNNOpinion.
Read CNNOpinion's Flipboard magazine.