Story highlights
A dying boy from Rhode Island wishes to be famous
The world is sharing messages of hope and love with #DStrong
(CNN) —
A dying 8-year-old boy has one wish: He wants to be famous.
His town of Westerly, Rhode Island, helped make that wish come true with one grand gesture Sunday. More than 2,500 people spelled out a message of strength for Dorian Murray, who has been battling rhabdomyosarcoma, a rare form of pediatric cancer, since he was 4.
"You don't see compassion and solidarity like this every day," said drone photographer Petr Hejl, who filmed the heartwarming event. "Thousands of people showed up on a pretty chilly day just to do this."
Hejl used two drones to capture a time-lapse video of people spelling out #DStrong, the hashtag the Murray family has been using to grant the boy's final wish. Tim Yakairis, a friend of Hejl's, organized the event and enlisted Hejl's help.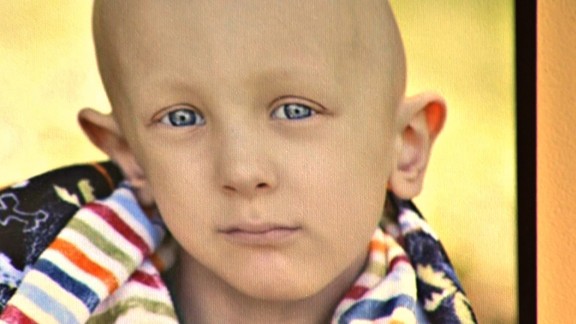 WPRI, Facebook, Twitter
The Rhode Island General Assembly declared Wednesday #DStrong Day in honor of Dorian.
The story of #DStrong started in January. When the family learned Dorian's cancer was terminal, they stopped treatment so their son could go home.
"Hey Dad, you know what I really want before I go to heaven?" Dorian asked his father soon after. "I would like to be famous in China."
A week later, the family posted a message on Facebook revealing the boy's wish. They asked people to share photos for Dorian using the hashtag #DStrong.
People in China responded with photos from the Great Wall, and people from all over the world shared their messages of hope and love.
Chinese Internet users help dying U.S. boy realize wish
Celebrities like comedian Conan O'Brien, singer Paula Abdul and boy band alum Lance Bass shared photos for the boy. Rhode Island politicians, like U.S. Sen. Sheldon Whitehouse and Gov. Gina Raimondo, joined in with touching messages too.
The responses have delighted and inspired Dorian.
"They're just saying to keep fighting," the boy told CNN affiliate WPRI. "They believe in me. And it's just really nice to know that so many people have my back for me."