The International Atomic Energy Agency on Saturday certified that Iran has met its obligations under its agreement with international negotiators.
It is a milestone – one that proponents of the deal say will keep Iran from developing nuclear weapons, at least for the time being, and bring it back into the community of nations. Critics, though, suggest that the deal will eventually allow Iran to build the nuclear weapons it appears to crave. And the world will be less safe.
Here's what you need to know about the next steps:
What does the announcement mean?
The IAEA has said that to certify Iran is following the deal, it will have verified Iran has taken certain steps, including:
• Removing the reactor core at the heavy-water research reactor at Arak, and rendering the core inoperable by pouring concrete into it. The reactor itself will be redesigned to support peaceful nuclear research and radioisotopes production for medical and industrial purposes – and no longer have the ability to produce weapons-grade plutonium.
• Lowering its level of uranium enrichment to no more than 3.67%, down from near 20%. Iran is to maintain this level for 15 years.
• Limiting its stockpile of enriched uranium to 300 kilograms, at no higher than the above prescribed enrichment level. The stockpile limit is to last 15 years, and all enriched uranium beyond this limit will be down-blended to a natural uranium level or sold on the international market.
• Keeping no more 5,060 IR-1 uranium-enrichment centrifuge machines in operation at the Natanz fuel enrichment plant. Excess centrifuges will be stored at Natanz under continuous IAEA monitoring.
• Removing all nuclear material from the Fordow fuel enrichment plant and stopping all uranium enrichment and uranium enrichment-related research there.
• Limiting certain uranium enrichment research and development activities – something Iran is to do for 10 to 15 years.
• Completing all arrangements for the IAEA to ensure all agreed-upon monitoring.
Is this the end of Iran's nuclear program?
No.
First of all, as far as a nuclear energy program, Iran will still be able to produce low-enriched uranium, to a maximum of 3.67% purity for use in nuclear power stations.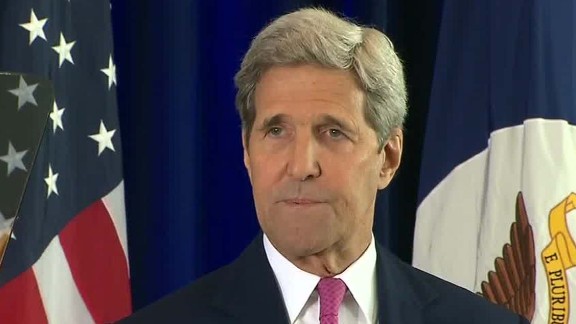 KYW
Second, many of the restrictions aimed at preventing Iran from developing a nuclear weapon are time-limited.
The 3.67% purity limit on the maximum level of enrichment, for example, will be in place only 15 years. The same is true for restrictions applied to the Fordow underground enrichment plant, near the city of Qom. And a prohibition on the building by Iran of new heavy water plants will be in place only for 15 years.
To a certain extent, the international community is kicking the can down the road, hoping that Iran will so enjoy being back in the bosom of the international community that it will not want to risk getting thrown out again into the cold.
What does Iran get?
What it has wanted for quite some time – the lifting of several international sanctions.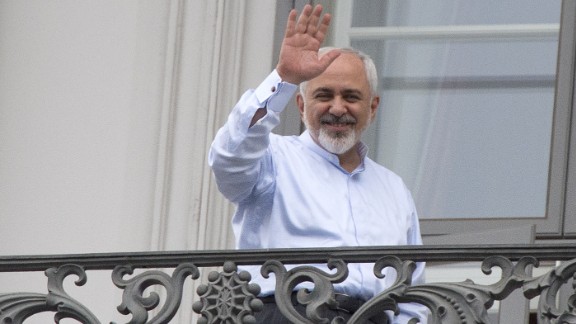 JOE KLAMAR/AFP/Getty
The United States and the European Union will respond by ending some economic sanctions, with the EU initially providing Iran with far more relief than the United States.
U.S. companies set to lose out when sanctions are lifted
The EU will end its embargo of Iranian oil, which should pump more money into the Iranian economy. An increased supply of oil globally, perhaps an increase of a million barrels a day or even more, could well push the price down.
And the EU will, as well, end its banking sanctions, meaning that Iran will again be able to participate in the Swift system of electronic banking – something that is essential to participation in the global financial system.
U.S. President Barack Obama will issue presidential orders suspending some American trade and financial sanctions.
What about the future?
If there are violations, the sanctions would snap back into place. U.N. sanctions also would be lifted when Iran completes its nuclear-related steps, though some peripheral restrictions would be contained in a new Security Council resolution.
International reductions in purchases of Iranian oil and increased isolation of the Middle Eastern country had squeezed its economy in recent years, and the lifting of those sanctions could bring the country major financial rewards.
CNN's Jason Hanna contributed to this report.